Henry Thomson is tracking how Americans are reacting to New Zealand's return to lockdown. And he is watching with some anxiety as classes start to reopen in the US in an environment where social responsibility is low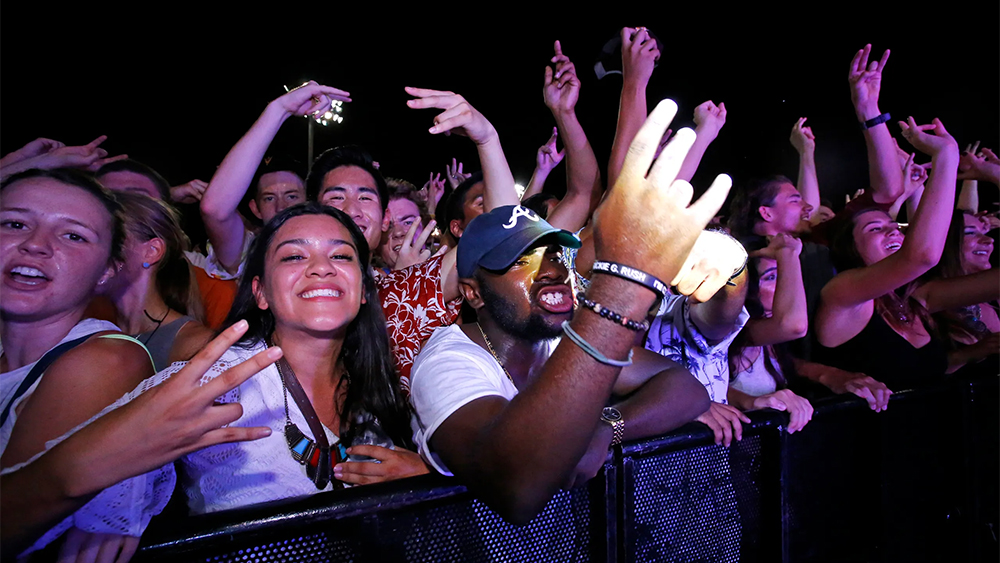 Readers, today I feel like Michael Corleone.
Not because my life is at all like that of the head of a large criminal organization. In fact, I think that my existence as a junior academic working from home during a global pandemic is probably just about as far removed from that of The Godfather as you could get.
No, today I feel like Michael Corleone in The Godfather Part III when, as his attempts to make the family's business legitimate are thwarted once again, he exclaims: "Just when I thought I was out, they pull me back in!"
When I was kindly invited to start writing this column, I had little interest in writing about the Covid-19 pandemic. I find it depressing to think and write about any more than necessary about this deadly virus. I am not an epidemiologist. Any intellectual interest Covid-19 held for me as a social scientist quickly expired and now, like French novelist Michel Houellebecq, I find the virus banal.
I have, perhaps naively, written about the effects of the virus on the US economy and the upcoming US presidential election, in an attempt to vary this column's fare.
But here we are: a new cluster of Covid-19 cases has been discovered in Auckland, the city has been locked down and shut off from the rest of the country, and Kiwis wait with bated breath to hear further news on the virus and government policy.
Just when I hoped I was out, Covid-19 pulled me back in.
From the perspective of the United States, these recent developments call up mixed reactions.
On the one hand, there is disappointment that New Zealand's charmed existence as a Covid-free island in the South Pacific is, at least temporarily, over. On a personal level, it has been cheering to see Kiwi life go on with kids back at school, enjoying birthday parties, and even Super 12 (or whatever it's called now) matches held in full stadiums.
But many Americans have seen New Zealand as proof that the virus could be eliminated through social distancing measures that, although not replicable in a large geographically contiguous country like the US, might at least be used as a model.
The recent cluster of cases in Auckland is a blow to the idea that some places can be spared the effects of Covid-19 through these sorts of policies, especially because it has not been immediately linked to a breach of the border quarantine.
On the other hand, the very small number of cases involved in the Covid-19 cluster serves to reinforce an impression that New Zealand has been blessedly unaffected by the global pandemic so far.
Some readers will recall that, in April, my home state of Arizona seemed relatively lucky when we saw several hundred cases a day, versus thousands in states like New York. By the end of June, I had to report that we had the largest number of cases per capita in the world: we reached a peak of almost 5,500 on June 29.
The spread of Covid-19 was delayed in Arizona but could ultimately not be prevented. Our hot weather and relatively low population density did not slow it down, contrary to some optimistic predictions. Even isolated and sparsely populated states in the mountain West like Montana and Idaho and the islands of Hawaii have recently experienced spikes in cases.
Considering our experience here, reports of a small cluster of virus cases in Auckland are not surprising. It is obviously extremely difficult to control or prevent the spread of Covid-19, even with the assistance of a moat the size of the Tasman Sea.
But the spread of the virus in New Zealand still seems very modest. We have been living with Covid-19 for almost six months here, and although the number of Covid-19 cases has declined rapidly it still stands at around 800 per day. As of today, 4,383 Arizonans have died of the virus out of a population of 7.3m.
Next week, the Fall semester will start at Arizona State University and tens of thousands of students are descending on this college town. My impression – from sightings of recycling bins stuffed with empty bottles and the sounds of late-night revelry emanating from neighborhood back yards – is that not all of them are conscientiously following strict social distancing protocols. We watch and wait to see if there is a renewed spike in Covid-19 infections in our Zip code.
The Covid-19 pandemic will continue to hold our attention for some time. The cluster of cases discovered in Auckland in recent days will attract attention in America, as the symbolic fortress of New Zealand has been breached. But there is also a somber recognition that nowhere was ever going to completely avoid the effects of this virus, with which we will all have to live – in New Zealand and the US – for some time.
---
Henry Thomson is originally from Amberley, North Canterbury and is now an Assistant Professor of Political Economy at Arizona State University. His research focuses on the political economy of authoritarian rule and transitions to democracy. You can read more about his research here and follow him on Twitter @HenryRThomson. His earlier letters are here.