Brian Fallow takes a look at the idea of a central government funded universal jobs guarantee, saying the idea should receive serious consideration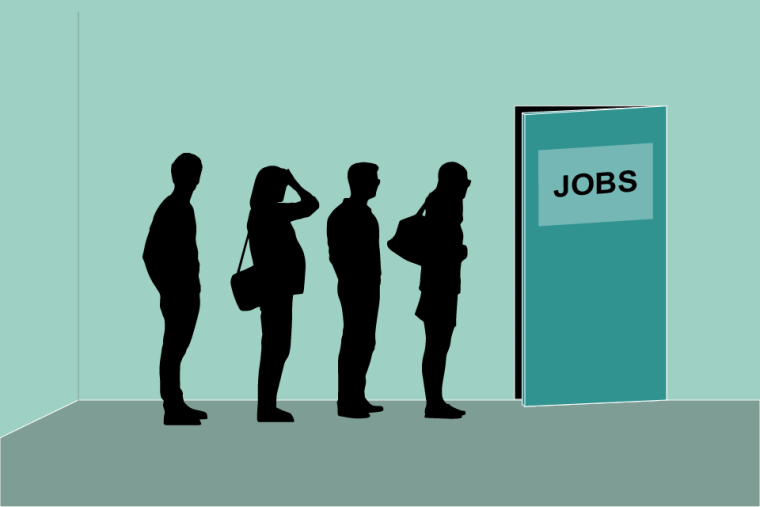 By Brian Fallow
Never waste a good crisis, they say, so perhaps it is time to take seriously the idea of a right to work or job guarantee.
As outlined by Waikato University labour policy scholar Bill Cochrane a job guarantee means the state funds, or directly provides, paid employment to all who want it when the labour market is failing to provide it.
Unemployment, already on the rise, is about to get much worse as emergency measures like the wage subsidy roll off. If the experience of the last cycle is anything to go by having peaked it will then get better only slowly.
The current shock will only exacerbate underlying structural trends. Technological advance is one. It is all well and good to believe that any task a machine or algorithm can do is something a person is wasted on. That is cold comfort to someone who loses his job and struggles to find another one.
Global competition for work, especially but by no means only in manufacturing, may weaken in the current fraught environment but will not reverse entirely.
And there are demographic changes. The big increase in female participation in the labour force has been followed by growing participation by the over-65s, not all of which is voluntary.
So the idea of replacing a system where there is a pool of unemployment, which waxes and wanes with the economic cycle and which is used to manage the cycle,  with a pool of state-supported employment, which shrinks when the economy is going strong and expands when it is not, has a lot of a priori appeal.
Cochrane has experienced a policy of this sort, the Project Employment Programme (PEP) of the 1980s. "I still rate it as one of my best jobs ever, pulling trees out of a river and keeping myself out of trouble,'' he told a Zoom-enabled meeting of the Fabians.
He still gets a kick out of seeing joggers enjoying pathways formed and planted back then.
Cochrane favours a model where the job guarantee is funded by central government but its implementation is devolved to local authorities, iwi and not-for-profits.
They would have the best idea of what work their communities would value, but which neither private nor public sector are providing.
Ideally it would be countrywide but it could be targeted geographically, to areas with persistently high unemployment like the Far North, or to groups like the long-term unemployed.
It would be voluntary. "This is not slave labour. But the unemployed usually want a job ... and people get a social reward from participating in labour."
The idea that it is a universal guarantee has to be taken seriously, Cochrane said. "It is not just a matter of rounding up the able-bodied and assigning them some menial task. To me, it means allowing everyone a genuine chance to participate in meaningful employment."
So for sole parents with school-age children it might mean hours that allow them to be back home when the kids get home from school.
"If you link it to training and education programmes it can help build the stock of human capital," he said.
"And it can help with counter-cyclical stabilisation"
Job guarantees are not a form of welfare, Cochrane said. "Participants are workers, paid wages and treated as such… The terms and conditions would be at least equivalent to minimum statutory requirements for employment  and best practice principles."
The design would aim not to crowd out private sector employment.
That risk was one of the reasons given for scrapping PEP when the neo-liberal tsumami swept all before it in the 1980s.
But another advocate of a job guarantee, the Australian economist Bill Mitchell, a leading proponent of modern monetary theory, argues the risk is overstated.
The jobs would be offered at a "socially inclusive minimum wage" which enables people to participate in society, have a holiday, go out to dinner occasionally, go to the football or a gig, he said.
But it would be at the bottom of the wage distribution in the economy. "The important point is that the government is buying off the bottom of the market. Unemployed workers have zero bid in the market. No one wants their services. The government is buying labour that has no bid for it and therefore that spending can't be inflationary," he said.
"Ultimately, when the economy is stronger it can bid the worker back out into the private sector and the buffer stock [of state-supported workers] will contract."
The costs of such an approach have to be compared with the counterfactual, which is the current system.
"That is an incredibly costly approach. It not only results in massive income losses but also leads to a whole series of personal, family and community pathologies: crime rates, mental and physical health [impacts], family breakdowns, all of those things," Mitchell said.
"One of the problems of children growing up in jobless households, especially the long-term jobless, is that they inherit the disadvantage of their parents. By seeing their parents always able to work that stigma and inherited disadvantage is [avoided]."
So that is the theory. Getting it to work in practice would require learning lessons from earlier versions like PEP, including their pitfalls, while there are still people around who can impart them.
The devil, as always, would be in the detail, along with a host of lesser imps and demons.
It would require broadening our concept of what constitutes meaningful productive work.
Can Mitchell's example – getting surfers to teach water safety to school children – be replicated widely enough for long enough to provide jobs that would not otherwise exist for hundreds of thousands of people?
And if so, how would it be paid for?
But it is lazy to just assume that the answers to those questions are no and it couldn't be.
That work needs to be done.
And for a Labour Party which professes concern about the future of work the challenge should be "If not now, when?" and "If not you, who?"