Chris Trotter says once in government the distance between party leaders and party supporters can widen dangerously as demonstrated by Greens co-leader James Shaw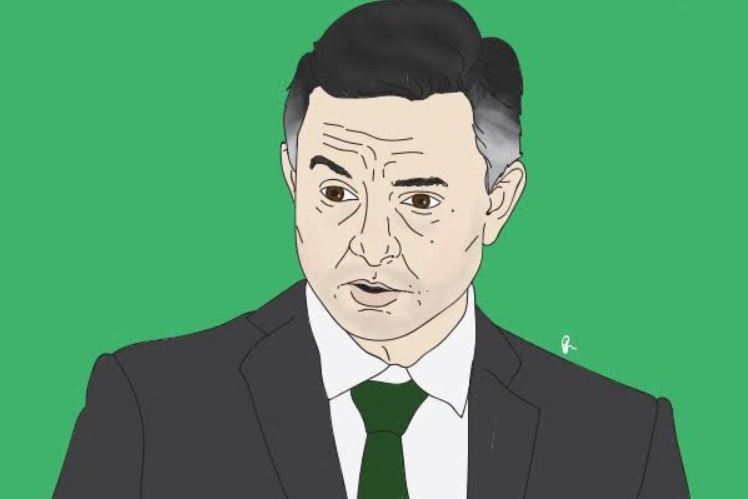 By Chris Trotter*
What on earth possessed James Shaw to approve nearly $12 million of public money for a private "green" school? The straightforward and simple answer is: because he was advised to. Not by his party, of course, but by those around him.
Like so many Ministers, Shaw's actions were guided by the contributions of both private- and public-sector policy advisers. People loyal to him, personally; people loyal to the broader and permanent interests of the state. The problems he faces now: the anger and frustration of Green Party activists; the confusion of Green Party voters; throws into sharp relief a central weakness of representative democracy.
Before a reformer – any reformer – can implement the sort of changes that transform societies, they must be elected to Parliament. The House of Representatives thus looms ahead of all serious political aspirants as the destination which must be reached before anything else can happen. Crucially, this all-powerful club, restricted (usually) to just 120 members, is accessible only to members of political parties. (No independent candidate has been elected since Nelson's Harry Atmore in 1943.) It is this inescapable fact of our political system which explains the tensions and conflicts reflected in the Green Party Co-Leader's present difficulties.
On the one hand, a political party must be able to attract sufficient support to secure parliamentary representation. On the other, its individual representatives must be equal to the task of retaining both their party's and their voters' confidence. Complicating both of these tasks are the personalities of the MPs themselves.
A large measure of ambition is a prerequisite for making it across the parliamentary threshold and joining the club. In order to fulfil that ambition, however, politicians must also master the art of close-quarter ideological and organisational combat. Inevitably, these skills are not acquired without cost. It is rare to meet a genuinely pleasant politician.
Once installed in the parliamentary club, politicians must learn how to cope with the way the institution's power and prestige distances them from both the party organisations that chose them, and the electoral base which keeps their party vote above five percent MMP threshold. This is not easy. Indeed, everything about our Parliament reinforces the "specialness" of its members. In this regard, remunerating backbench MPs generously enough to locate them in the top 5% of income earners, makes the distancing process considerably easier to bear!
In subtle (and not so subtle) ways, the Westminster System of parliamentary democracy privileges the needs of the executive power, "The Crown", above those of ordinary citizens. Parliamentarians are either members of the "Government", or they belong to "Her Majesty's Loyal Opposition". Between them, the influence of executive power, and the need to go on winning and retaining parliamentary representation, militate decisively against the still revolutionary idea of a democratically-elected legislature being "the people's house".
Not that James Shaw ever struck me as a revolutionary democrat. Rather, he comes across as a person who feels much more comfortable rubbing shoulders with conscientized millionaires (like the founders of the green school at the centre of this story) than with the at times anarchistic – even feral – activists who keep the flame of Green Party radicalism burning.
Following Shaw's extraordinary decision to depart from the Greens' longstanding antipathy to private education, the energetic tweeter Giovanni Tiso posted a link to a newspaper article by Stuff political journalist, Andrea Vance, in which she describes Shaw's almost contemptuous attitude towards his party's radical activists:
At mention of the 'Green Left' faction, Shaw slowly rolls his eyes. "When you've spent 16 years in Opposition, you get so used to that. One of the challenges we've had is trying to shift to thinking like a party of Government, not a party of Opposition. "We've got a very strong anarchist tradition. There's still a lot of people around who used to be members of the McGillicuddy Serious Party. I think you have to honour that. But sometimes, one of the things about being a political leader is you have to take on your own crowd and say: "Hey team, this is not appropriate."
Shaw's mention of the McGillicuddy Serious Party is, of course, an oblique reference to Shaw's former Co-Leader (and former MSP candidate) Metiria Turei. The latter's fate neatly exemplifies the conflicting objectives of party politics. The use of Turei's own experiences on the DPB to boost the Greens' anti-poverty programme was highly effective – at least initially – in lifting its Party Vote. But, the fierce criticism it soon began to attract, especially of Turei's character, rapidly undermined the party's electoral prospects. Clearly, the near-disaster of 2017 left Shaw with a highly jaundiced view of his party's radical impulses.
Ill-disposed to give an ear to Green radicalism, Shaw has, of course, made himself that much more vulnerable to the sort of advice tendered to him, as a Minister of the Crown, by senior public servants. These latter beings have had 35 years in which to perfect the art of persuading their masters that the transformative policies of their party colleagues, no matter how well-intentioned, would, if implemented, result in economic and social consequences as harmful to the lives of ordinary New Zealanders as they would be catastrophic to the Greens' electoral success.
Wreathed in the credibility of their internationally recognised expertise, with spreadsheets of statistical data at their fingertips, and an eloquence born of long experience and institutional power, these "Sir Humphrey's" are a daunting bunch. Contradicting the arguments of one's ministerial advisers is not an exercise to be contemplated by the intellectually and/or ideologically ill-prepared or constitutionally faint-hearted. Certainly, the advice of those hired to provide ministers with personalised political counsel and support will, almost always, be to refrain from doing anything which might contribute to a reputation for being "difficult" or (even worse) "eccentric".
It takes a very special sort of politician to keep the voices of their party's founders, policy-makers and ordinary members sufficiently loud in their ears to drown out the blandishments of more proximate advisers. Rod Donald and Jeanette Fitzsimons never got the chance to show how well they could resist the corrosive influence of the status-quo's permanent defenders. Having known both politicians, however, I am confident they would have been equal to the task of separating the ecological wheat from neoliberal chaff. For guidance, Donald could always rely upon his heart, and Fitzsimons upon her head. That Shaw was so taken aback by both his party's and its voters' viscerally negative response to his extraordinary departure from Green Party policy and principle, strongly suggests that both his heart and his head are very far from being in the right place.
If, on 17 October, the Greens' already precarious relationship with the electorate tips over into a sub-5% share of the Party Vote, a good chunk of the responsibility for their expulsion from the parliamentary club will belong to James Shaw. The politician who allowed himself to become so enamoured with where his party was, that he forgot why.
---
*Chris Trotter has been writing and commenting professionally about New Zealand politics for more than 30 years. He writes a weekly column for interest.co.nz. His work may also be found at http://bowalleyroad.blogspot.com.