If National is to make it back to power, then it will have to re-learn how to organise and inspire the public's political imagination, says Chris Trotter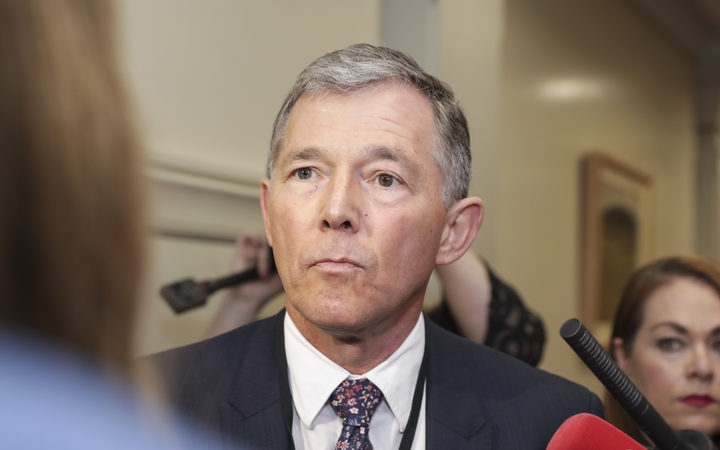 By Chris Trotter*
There are two political worlds. The real world of politics: a constant confusion of early-morning briefings, cynical calculations, crisis-meetings, cellphone calls and those intense little huddles of the major players that photojournalists, if they're any good, capture for posterity.
Then there's the world of political imagination: a place where idealised leaders smite cartoon villains, and imagery fashioned out of hope, hate and every other kind of inchoate personal desire, dazzles, delights and depresses us in equal measure.
In a general election these two worlds draw ever-nearer to one another. Their inevitable collision we call "the result".
The winner, almost always, is the group of politicians whose real world machinations produce the most persuasive flurry of images in our imaginations. The more decisive the win, the better manipulators these real world politicians (and their apparatchiks) have proven themselves to be.
That Labour would defeat the National Party had been on the pollsters' cards for months. What surprised New Zealanders was just how comprehensively Jacinda Ardern ended up crushing the "Crusher". They couldn't know how thoroughly Labour's image-generator-in-chief, "Jacinda", had captured the electorate's imagination; or that the progress of her takeover had been tracked with increasing sophistication and precision by her "back-room boys" for three years. The Prime Minister's fans would only discover how extensively their image of the Prime Minister was shared when the results started coming in on the night of 17 October 2020. Turned out to be half the country.
The extent to which those same results revealed the National Party's failure to capture the electorate's imagination was astonishing. Barely a quarter of New Zealand voters saw Judith Collins as their heroine. In the world of political imagination, she just couldn't get anything to stick – not least because the people in National's back-room appeared to have run out of glue!
The contrast between 2020 and 2014 was stark. Back then National's back-room manipulators were able to serve up the image of a superbly trained and impressively disciplined rowing team. With their aimable coxswain, John Key, calling the stroke, the rowers powered their vessel swiftly and unerringly through the water. National's opponents were portrayed as a fractious ship of fools, all pulling in different directions. Those images had no trouble sticking!
National's apparent inability to any longer get inside the heads of their fellow New Zealanders is a serious, perhaps fatal, political failing. No matter how politically divisive it turned out to be, there's no disputing Don Brash's 2005 success in tapping into Pakeha anxieties about their place in New Zealand society. Equally indisputable was John Ansell's masterful translation of those anxieties into a series of powerful linguistic and visual binaries – the most famous being "Iwi/Kiwi".
If studying and/or writing about politics is your bread-and-butter, you very quickly develop a notion of what is likely to resonate with the voters. Wending our way home from the pub in the run-up to the 2005 election, I remember clearly how my friends and I were brought to a shuddering halt by one of the first Ansell billboards. It was about who listens to whom in Education. In the red panel the single word was, "Teachers"; in the blue, "Parents". We just stood and stared: mentally ticking-off all the other binaries that Brash clearly intended to exploit. "Bloody hell!" we all said. "That's brilliant!"
That brilliance was there, too, with John Key. His whirlwind "This Is John Key" exercise introduced us to the boy raised by his widowed mum in a state house. The boy who went on to marry his high-school sweetheart and make $55 million trading currencies. We saw him visit the residents of McGeehan Close in Helen Clark's electorate – a feet-on-the-ground reiteration of his concern about New Zealand's growing underclass. We heard him invite Aroha to Waitangi.
Multi-millionaire he may have been, but Key had not forgotten where he came from. He knew the power of aspiration and he promised to make the National Party its champion. In the space of just a few weeks, John Key set up camp in the political imagination of Middle New Zealand. He would stay there, a welcome guest, for nine years.
So, what happened? How has National drifted so far from the Middle New Zealanders who were once its own?
A big part of the answer lies in National's deliberate creation of a self-perpetuating oligarchy at the very summit of the party organisation. Set up in response to National's worst ever electoral defeat in 2002, the party's new constitutional structure was supposed to deliver to the party of business the efficiency and effectiveness of the business world. The problem, however, is that self-perpetuating oligarchies tend to be effective and efficient only when they're new. As the years pass, the priorities of the oligarchs change. Initially, they are all about giving expertise and talent its head. In a surprisingly short period of time, however, the oligarchy's key objective becomes, simply, the preservation of the oligarchy. It selects not for innovation and imagination, but for self-replication. The organisation becomes inward-looking and self-protective: nobody moves, nobody gets hurt.
In his book, The First 50 Years: A History of the New Zealand National Party, the political historian, Barry Gustafson, describes how, from the very moment of its foundation in 1936, National set out to be a mass party:
"[A]ttention was drawn to the fact that 'the Labour Party, both numerically and financially, is the greatest political organisation that has ever existed in the history of the Dominion', and that National needed to match it with an effective but more democratic mass-based party, whose members would control candidate selection and play a major role in shaping policy."
This is the sort of real world politics that National urgently needs to become good at once again. Not only because without such living democratic structures, understanding how to shape and organise the raw desires, hopes and dreams in voters' heads will become increasingly difficult; but also because such structures will make the identification and recruitment of the replacement political talent National so urgently needs a lot easier and much more reliable.
Alternatively, National may opt to simply sit back and wait for another John Key to fall into its lap – along with another Steven Joyce to put organisational flesh on its new leader's intuitive bones. But, that could take a while. In the meantime, Jacinda Ardern, like John Key before her, will remain a welcome guest in the political imagination of Middle New Zealand, and her real world back-room operators will go on holding the morning briefings and making the cynical calculations needed to keep her there.
---
*Chris Trotter has been writing and commenting professionally about New Zealand politics for more than 30 years. He writes a weekly column for interest.co.nz. His work may also be found at http://bowalleyroad.blogspot.com.