Struggling companies, artificially propped up by benign lending practices and government support, who cannot pay down the principal on their debt will drain resources from the economy, will slow the recovery and dampen our sluggish productivity growth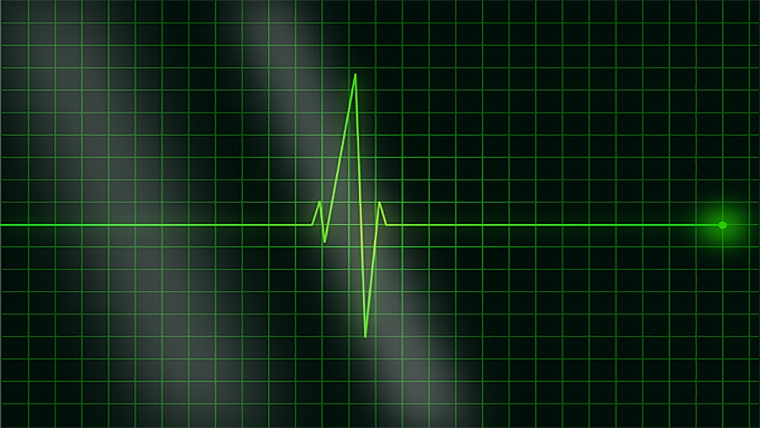 So-called zombie companies have been on the rise since the Global Financial Crisis and there are fears that the pandemic will only aggravate the problem. There are concerns that these firms – neither dead nor fully alive – will drain resources from the economy, slowing the recovery and dampening already sluggish productivity growth across most OECD countries, including New Zealand.
Virtually non-existent 30 years ago, by 2019 the number of zombie companies in advanced economies accounted for 13 percent of the total, according to the Bank of America Merrill Lynch. These companies have enough resources to continue to operate but are not generating sufficient profit to service their debts over an extended period. As CNN describes them "Zombie companies are usually heavily indebted, cannot pay down the principal on their debt, depend on low interest rates to meet loan interest payments, and are unable to restructure to become more profitable because their debt is dragging them down."
What is behind the rise of the zombies?
Research from the Bank of International Settlements identifies two reasons for the increase in zombie firms over the last two decades.
The first is that banks, struggling with their own balance sheets following the GFC, had been less likely to allow firms go bankrupt. Just-profitable zombie firms contributed to Japan's "lost-decade" in the 1990s when Japanese banks rolled over loans to otherwise insolvent borrowers, with large costs to their productivity.
Secondly, and more importantly, historically low interest rates have enabled firms to continue to pile on more debt and just manage to afford the financing costs. Not only are there more zombie firms today, but zombies are surviving for longer than in the past with less pressure to reduce debt and cut back activity.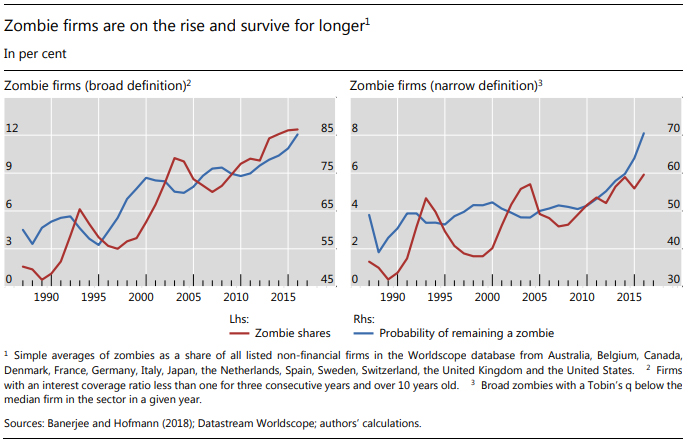 Source: Bank of International Settlements
COVID19 suspends natural firm turnover
The pandemic has extended the cycle of low interest rates for the foreseeable. This plus relaxed credit policies, debt hibernation and wage subsidies are likely to support zombie firms much longer than might otherwise have been the case. While the pandemic is an unusual situation, recessions are not and are often viewed as necessary to clean out firms that don't have a viable future and to allow new, vibrant firms to emerge.
In New Zealand liquidations have been declining for the last 5 years but reached an all-time low last year. Corporate insolvencies declined -23% in the second quarter of 2020 which suggests there may be struggling companies out there who are being artificially propped up by benign lending practices and government support.
---
*Alison Brook is from the Knowledge Exchange Hub at the Massey University campus at Albany, Auckland. She is on the GDPLive team. This article is a post from the GDPLive blog, and is here with permission. The New Zealand GDPLive resource can also be accessed here.