Alison Brook wonders if our slow rollout of vaccine protection is just extending the economic pain for the people working in our tourism and education sectors in an unnecessary way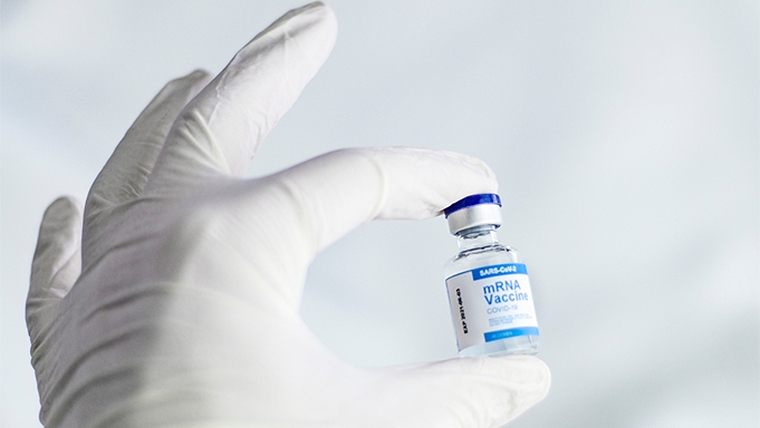 The rapid development of COVID-19 vaccines has offered hope that we will one day soon see countries returning to a semblance of normality. However there is no doubt COVID-19 has been devastating for the global economy. Global GDP declined the most in 2020 since the Great Depression with the loss of 8.8 percent of global working hours equivalent to 255 million full-time jobs.
A faster vaccine rollout internationally is expected to boost world GDP by 2.8 percent according to the latest KPMG Economic Outlook. On the other hand, a global delay in the rollout of vaccinations until the end of 2021 would mean a 1.2 percent hit to global GDP. At this stage the vaccination rollout between nations has been very uneven with Israel leading the way and starting to see the economic benefits of its rapid vaccine campaign.
New Zealand, with its bold "go hard, go early" strategy was widely regarded as having done an outstanding job in quashing the virus. However, like a number of other countries that have had relatively low infection numbers such as Australia and Taiwan it has been slow to get the vaccination rollout underway and ramped up.
Economic benefits of a fast vaccine rollout
Israel began its vaccination rollout in December 2020, and like New Zealand, opted for the Pfizer–BioNTech vaccine. As of the 18th April, 60 percent of their 9.3 million population had received at least one vaccine dose.
Thanks to early access to the Pfizer vaccine, a centralised healthcare system and high levels of digitisation, they have now administered two vaccine doses to more than half their population. This was after having the highest per capita COVID-19 infection rate in the world in mid-January. They are seeing the economic benefits from their speedy rollout, with life getting back to normal as restrictions on movement are lifted. Next month they are planning to open their borders to vaccinated tourists and Reuters is forecasting a 6.3 percent rebound in economic growth if the rapid vaccination rollout continues.
No economy is an island
A recent study commissioned by the International Chamber of Commerce (ICC) Research Foundation concluded no country can fully recover until every country is vaccinated since all countries are dependent on others for trade. However, it is becoming clear that those countries that get to full vaccination status early will be rewarded with a bounce in GDP, strengthened currency and improved consumer spending. The longer it takes a country to reach herd immunity (somewhere between 60 and 90% of the population vaccinated) the longer it will take for economies to open-up to the world and the greater the impact business survival and the economic recovery, particularly in the hardest-hit industries.
Will NZ suffer by lagging behind?
A recent report from KPMG, suggests a delay achieving full vaccination status and subsequently in opening up international borders would have a disproportionately larger negative effect on countries like Australia, and by extension New Zealand, impacting the recovery of the tourism and education sectors as well as those industries that rely on skilled foreign labour. It also leaves NZ vulnerable to further economically-damaging lockdowns if an outbreak occurs.
The argument has been that New Zealand's success in halting the virus has meant there has been less urgency for it to rush the vaccination process which is true to an extent. However there's no denying that terms of the OECD countries New Zealand's vaccination programme has been slow to ramp up.  The OECD's 37 member nations had delivered an average of 6.2 shots per 100 people at the 43-day mark of their respective vaccination programs. By comparison New Zealand reached just 1.7 doses per 100 people in the same period.
---
*Alison Brook is from the Knowledge Exchange Hub at the Massey University campus at Albany, Auckland. She is on the GDPLive team. This article is a post from the GDPLive blog, and is here with permission. The New Zealand GDPLive resource can also be accessed here.