Opinion: Gareth Morgan argues the 'Baptists' and 'Bootleggers' in favour of compulsory savings are just plain wrong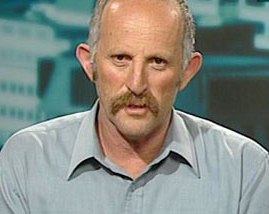 By Gareth Morgan*
The story goes that there are two ardent supporters of prohibition: Baptists and bootleggers. A similar unholy alliance now appears to be conspiring to foist compulsory savings on the New Zealand public.
The Baptists in this tale are the politicians and columnists who are convinced that the path to New Zealand's eternal salvation involves forcing everyone to save more. Just look at Australia, they say, where compulsory savings have turned the country into an economic powerhouse. But hold on – Australia's saving rate has fallen dramatically over recent decades. And Australia is one of the most indebted developed nations.
Does this really suggest that compulsion has been a key element in Australia's economic success? Of course, it's not simply that we're not saving enough, according to the Baptists. It's also that New Zealanders have the audacity to shun NZ capital markets in favour of overseas ones.
Ignore the decades of meager returns produced in NZ; it's your patriotic duty to accept crappy returns on your retirement savings, and if you won't do it by choice, we'll force you to do it.
Don't look for any economic theory to support this notion.
According to the literature, the big problem investors have is home bias – they don't invest enough offshore to properly diversify themselves; this is one of the reasons that Gareth Morgan Investments (GMI) focuses on offshore investments. It would be a tragedy to see yet another round of Kiwis' savings subjected to the risk of inadequate diversification in one of the world's smallest economies.
Is it believable that forcing a whole bunch of extra capital into the New Zealand financial markets is all that is needed to free up our world beating entrepreneurs to expand into off-shore markets?
Or is it more likely, that flooded with capital and freed from any real constraint to invest wisely, empire building CEOs will waste the lot on ill-considered expansion plans? The history of value-destroying forays off-shore by some of our top firms (Telecom, The Warehouse) makes it hard to accept that insufficient capital has been the problem for New Zealand companies' plans for world domination.
Fund managers are the bootleggers
The bootleggers in our story are the funds management firms, which for obvious reasons have a lot to gain from making saving compulsory. They just love this stuff. The success of KiwiSaver has come at the cost of existing investments in managed funds – bad news from the industry perspective given that traditional products allow them a much higher average fee load than KiwiSaver does. No wonder they're turning to the government to rescue them with compulsory savings, which will effectively force consumers to continue buying their product.
The New Zealand funds management industry has a wretched long-term performance legacy from the era where they actually had to compete to get funds. How much worse will long-term fund performance be when the cash flows are assured, and the threat of customer redemption is minimal—the only options for investors being one of their identical crony competitors?
Performance evaluations on the Australian compulsory scheme have been highly critical of the fee load and manager performance results that have resulted from a captive funds base. It simply lines the pockets of government's little savings helpers.
While misguided, the Baptists have it half right hoping that economic salvation could come through more efficient capital markets. But efficient capital markets don't arise from handing more of New Zealanders' hard earned savings over to the proven underperformers that fill the ranks of the bootleggers. So, what's the alternative?
Don't sentence Kiwis to handing over more and more of their money to the NZ fund management industry that has squandered the savings of successive generations already with the commercial real estate bubble of the 1980's and the finance company debacle of the new millennium.
The government would be more astute to understand what underlies our atrociously deficient record on investment. It's not lack of savings that's led to our slide down the OECD per capita income rankings; it's the tax breaks and directives to banks to lend to those who have accumulated property rather than put it to work, and have purchased farms rather than invested in farm productivity.
The lost decade is there for all to see. And now they want to fix it by forcing people to hand over more and more of their puny earnings to our "outstandingly capable" funds management industry – that den of obfuscation and consumer maltreatment that steered successive generations of retired folk to the poor house.
Build the income and savings will come
Rehabilitation of these charlatans has only just started; there is an awfully long way to go before they can be declared fit to be guardians of the people's savings.
Calls to compulsorily raise savings are a clarion demonstration of just how economically illiterate many in positions of influence are.
If the horse were put before the cart just for once, it would be obvious that reforms that aligned tax and credit policies with income generation have to come first, and then surprise, surprise, the savings for investment would automatically be more than adequate.
*Gareth Morgan is an economist, motorcyclist and commentator who controls Gareth Morgan Investments, a fund manager.
This article was written for Gareth Morgan's free monthly newsletter - Morgan Online. Subscribe to Morgan Online here.