What can go wrong for the Kiwi dollar this week?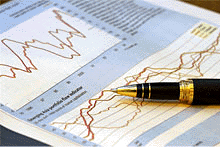 By Roger J Kerr
Another day, another cent lower in the NZD/USD exchange rate.
The recoil of the Kiwi dollar from 0.7990 to below 0.7500 has been as rapid as the increase to 0.7990 (as anticipated).
The forces at work to cause the heavy NZD selling have been numerous, some of them completely unexpected:
- S & P putting the NZ Government AA+ offshore credit rating on negative watch.
- The Euro thumped by the FX markets from $1.40 to $1.32 as sovereign debt worries expanded.
- International investor risk being taken "off-the-table" as the North Korean despots fired a few canons across the border to keep their Army Generals happy. Geo-political tensions still generate USD buying and always will in my view.
- RBA comments that they may be finished with interest rate increases sent the AUD down.
- RBNZ Governor Bollard thinking that a tighter fiscal policy in 2011 will allow him to run a the super-loose monetary policy for longer. Time will tell on that front.
- Yet another tightening of monetary policy by the Chinese to rein in inflationary pressures.
I do not expect another six negatives to appear this week. However, the trend is clearly down and will run to 0.7100 on the basis of the Euro still being sold to $1.2500 against the USD over coming weeks.
The NZD depreciation path to 0.7100 will not be a sooth one, expect to see bouts of upward corrections along the way.
Standing back from the day-to-day movements and market reactions, it has to be observed that all the negative news was fully priced into the USD a month ago and now the mood and sentiment in the global FX markets has fundamentally shifted. Add on the more pessimistic (e.g. S & P) outlooks on the NZ economy (which I believe will be wrong) and there is no reason for investors or speculators to stay in NZD's.
The "commodity/growth/hitched-to-China syndrome" for the Kiwi dollar has run its course this year and will not be repeated.
Watch out for Australian GDP growth figures on Wednesday to come out below market forecasts of +0.5% for the September quarter - the AUD will be sold if the number is less than the consensus forecast.
--------------------
 * Roger J Kerr runs Asia Pacific Risk Management. He specialises in fixed interest securities and is a commentator on economics and markets. More commentary and useful information on fixed interest investing can be found at rogeradvice.com