Was Air New Zealand stitched-up on its bond issue? Your view?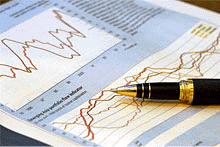 By Roger J Kerr
I did expect that strong investor demand, starved of other fixed interest investment opportunities at this time, would swamp the Air New Zealand $150 million corporate bond issue.
That prediction was correct as they closed-off the offer immediately last Friday as institutional and broker client funds took the full $150 million, leaving absolutely no bonds for Mum and Dad retail investors not big or important enough to be on the broker's allocation list.
What I did not expect was that Air New Zealand would allow their bonds to be priced at a 6.90% yield, 2.80% above the five-year swap rate of 4.10%. As stated last week, I thought Air New Zealand would be able to raise their money at a much lower interest rate, nearer to 2.00% above the swap benchmark.
Given this outlook for interest rates, Mum and Dad retail investors should swamp the current Air New Zealand $150 million corporate bond offering. In normal market conditions an airline with a Moody's Baa3 credit rating (equivalent to S & P rating of BBB-) on credit outlook "negative" would have to pay 250 to 275 basis points (2.50% to 2.75%) over the five-year swap rate. However, do not be surprised to see Air New Zealand issue their bonds at 200 points over swap rates for an all-up interest rate of 6.20%
Where a bond issue is priced in terms of the interest rate offered is based off the issuer's view of investor demand and the maximum margin (credit spread) they want to pay relative to their alternative sources of debt finance - for example, bank debt.
The Air New Zealand bond issue raises a number of questions in terms of the market price discovery process and whether investors and the issuer were happy with the transaction:
- Air New Zealand would have observed secondary market credit spreads for bank securities zooming upwards over recent weeks and decided that non-bank sourced debt was a good move at this time as bank borrowing margins are about to increase. Therefore, paying a little over the odds for five-year non-bank debt was probably a prudent move.
- It was not a great look for the company to appear in the business section of weekend newspapers with a report that all the bonds has been allocated to institutional and broker client investors with nothing left over for the public pool, and then on the very next page of the newspaper a large advert promoting the bond issue as open to investors at 6.90%. The FMA may have some concerns about misleading advertising as there are no bonds available for sale.
- Apparently the bonds were 100% over-subscribed with $300m wanted by institutional and broker client investors. The excessive demand tells you that the bond was mispriced; that is Air New Zealand have their money in, however they have paid too much for it. The strong demand was even after some institutional investors could not take the bonds under their investment mandates as the bond itself was not credit rated, the company Air New Zealand being only rated by Moody's at Baa3 (BBB-).
- The real test of a successful corporate bond issue is the post-issuance secondary market pricing of the credit spread being very near to the primary issuance margin six and 12 months after the issue - that is, investors and the borrower are both satisfied they got a fair deal. If the credit spread moves out significantly (increases) post issuance, the investors feel ripped off. If the credit spread moves in significantly (decreases) the borrower feels they have paid too much for their money. Time will tell if Air New Zealand feels this way in six months time; however my view is that they will.
- To what extent were Air New Zealand persuaded by the organising brokers/banks that 6.90% was the rate that they would have to pay to raise the funds? A borrower taking market advice from a fixed interest broker whose first loyalty is to get the highest yield return possible for their investor clients has conflicts written all over it. However, the Air New Zealand treasury team are big boys who can make their own decisions.
- Unless Air New Zealand plan a second issue very soon, there will be some unhappy investor campers out there – those who were scaled to 50% and those that missed out completely.
--------------------
* Roger J Kerr runs Asia Pacific Risk Management. He specialises in fixed interest securities and is a commentator on economics and markets. More commentary and useful information on fixed interest investing can be found at rogeradvice.com