Opinion: The BNZ seeking to raise €500 mln in Europe right now seems mad. Or does it?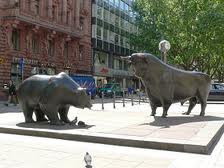 By Gareth Vaughan
At first glance news the BNZ is going cap in hand to European institutional investors this week seeking to borrow €500 million (about NZ$797 million) through a covered bond issue makes you think the bank must really need the money.
Either that or its management enjoyed a summer break somewhere where there was a lot more sun, and I mean a lot more, than the big wet pelting their Auckland headquarters.
That's because BNZ's push for euro-denominated funding comes with the ink barely dry on Standard & Poor's downgrades of nine euro-zone countries, including Italy and Spain and cutting France to AA+ from AAA. It also comes after ANZ, CBA and BNZ's own parent, NAB, were forced to pay up for covered bond issues earlier this month.
ANZ, for example, paid 130 basis points over swap for a €1 billion, 10 and a half-year covered bond issue just last week. That's up from the 95 basis points over swap its NZ subsidiary, ANZ New Zealand, got as recently as October last year when it sold €500 million worth of five-year covered bonds and compares with just 62 basis points over swap in BNZ's seven-year €1 billion covered bond issue back in November 2010.
So the message for BNZ Treasurer Tim Main, back from holiday yesterday, and his team is any covered bond issue in Europe right now is going to cost the bank a lot more than in the past. Especially when you add on the costs of converting the money from euros to the New Zealand dollar via the greenback, and that the New Zealand dollar is at record highs against the Euro at the moment.
So why do it unless you really need the money?
Maybe because, even at elevated prices, it's one of - or even the only - long-term funding tap switched on to the bank right now. Or perhaps because you fear that from here on 2012 offshore wholesale fund raising conditions are only going to get worse as the euro-zone teeters on the brink.
The latter seems the most likely explanation as BNZ doesn't appear to desperately need the money right now.
Its lending growth, although among the strongest of local banks in recent times with business lending up NZ$496 million in the September quarter and housing lending growing NZ$305 million according to the bank's latest General Disclosure Statement, is hardly surging ahead like a high speed train. And the bank has almost NZ$6.3 billion in liquid assets it can call on in emergencies.
Based on that GDS, the BNZ doesn't have a huge amount of borrowings maturing this year. There's short-term transferable notes with a face value of NZ$496 million due from July to September, medium-term notes with a fair value of just under NZ$1.4 billion maturing between May and December including almost NZ$1.2 billion covered by the Crown wholesale funding guarantee scheme, and an NZX listed subordinated bond issue with a face value of NZ$350 million that can be called by BNZ on June 15, but doesn't mature until June 2017.
Main himself says BNZ plans to raise less than the NZ$4 billion plus it raised last year. He argues banks will need to jump when they see windows of fund raising opportunity this year against an ongoing backdrop of negative investor sentiment. From that perspective, paying up for your money is the better option than not raising any at all.
For the European institutional investors targeted as BNZ's hat is passed around, New Zealand bank debt must look a hell of a lot more attractive than debt in their own continent's banks right now. Good selling points to the investor's clients include that BNZ is geographically about as far from the European sovereign debt debacle as possible and New Zealand is coupled to the Australian and Chinese economies rather than Europe's.
Then there's the security provided by BNZ's cover pool of New Zealand residential mortgages with covered bond investors getting dual recourse to the bank issuer and mortgage pool collateral should things turn pear shaped.
This article was first published in our email for paid subscribers this morning. See here for more details and to subscribe.