Here's my Top 10 links from around the Internet at 10:00 am today in association with NZ Mint.
Bernard Hickey is in Hamilton today covering the Fonterra TAF vote. He will be back with his version tomorrow.
As always, we welcome your additions in the comments below or via email to bernard.hickey@interest.co.nz.
See all previous Top 10s here.

1. New big bank theory
Credit-rating downgrades for the world's biggest banks suggest that, four years after the financial crisis hit, they remain a major source of instability. But they also maintain as much clout over the world's economies and political systems as ever. What can be done to improve banking practices around the world? Is global financial reform possible? Paul Volker is worried. If Volker is worried, perhaps we all should be.
Nowadays there is ample evidence that financial systems, whether in Asia in the 1990's or a decade later in the United States and Europe, are vulnerable to breakdowns. The cost in interrupted growth and unemployment has been intolerably large.

But, in the absence of international consensus on some key points, reform will be greatly weakened, if not aborted. The freedom of money, financial markets, and people to move – and thus to escape regulation and taxation – might be an acceptable, even constructive, brake on excessive official intervention, but not if a deregulatory race to the bottom prevents adoption of needed ethical and prudential standards.

Perhaps most important is a coherent, consistent approach to dealing with the imminent failure of "systemically important" institutions. Taxpayers and governments alike are tired of bailing out creditors for fear of the destructive contagious effects of failure – even as bailouts encourage excessive risk taking.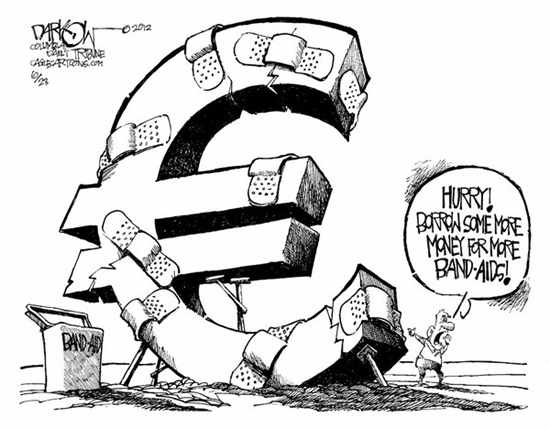 2. The rise of popularism
Politics is tough, and getting tougher. We need our lawmakers to be intelligent and make sensible compromises in order to get things done. But we are getting more cynical about the process of lawmaking. We often want them to change their minds, but if they do, the scorn is deafening. The lawmakers themselves see what the public responds to, and keeping the role is a natural instinct. Talk to a retiring politician and you will get an honest analysis. But still, we voters say we want 'leadership' but give all the signals that what we really want is 'followership'. As always, Tom Friedman has some intelligent insight:
Why does it feel like so few leaders are capable of inspiring their people to meet the challenges of our day? There are many explanations for this global leadership deficit, but I'd focus on two: one generational, one technological.

Let's start with the technological. In 1965, Gordon Moore, the Intel co-founder, posited Moore's Law, which stipulated that the processing power that could be placed on a single microchip would double every 18 to 24 months. It's held up quite well since then. Watching European, Arab and U.S. leaders grappling with their respective crises, I'm wondering if there isn't a political corollary to Moore's Law: The quality of political leadership declines with every 100 million new users of Facebook and Twitter.

The wiring of the world through social media and Web-enabled cellphones is changing the nature of conversations between leaders and the led everywhere. We're going from largely one-way conversations - top-down - to overwhelmingly two-way conversations -  bottom-up and top-down. This has many upsides: more participation, more innovation and more transparency. But can there be such a thing as too much participation -  leaders listening to so many voices all the time and tracking the trends that they become prisoners of them?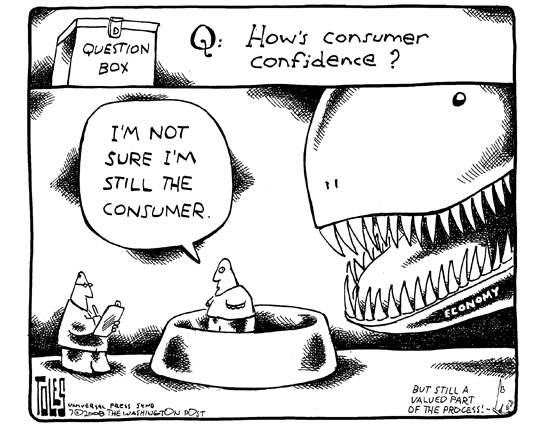 3. Labour's paradise lost
John Maynard Keynes thought that most people by now would have to work only 15 hours a week to produce all that they needed for subsistence and comfort. What Keynes did not foresee was that the lion's share of the productivity gains achieved since the 1980's, when working hours stopped falling, would be seized by the well-off. Robert Skidelsky - a British professor and a member of the UK House of Lords (that is, a British toff) - has been trying to think through what we can do about this. It really is a big problem.
Apart from its moral implications, such a society would face a classic dilemma: how to reconcile the relentless pressure to consume with stagnant earnings. So far, the answer has been to borrow, leading to today's massive debt overhangs in advanced economies. Obviously, this is unsustainable, and thus is no answer at all, for it implies periodic collapse of the wealth-producing machine.

The truth is that we cannot go on successfully automating our production without rethinking our attitudes toward consumption, work, leisure, and the distribution of income. Without such efforts of social imagination, recovery from the current crisis will simply be a prelude to more shattering calamities in the future.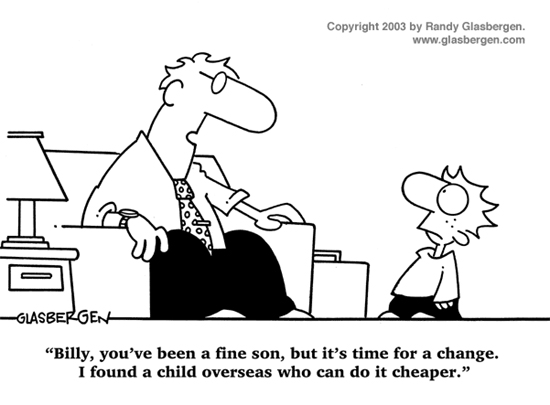 4. Of morals and markets
Back in April, I highlighted Harvard philosophy professor Michael Sandel's new book "What money can't buy" - he questions our faith in markets. But not everyone thinks his argument is sustainable. Edward Hadas thinks the issue is much more subtle than the Sandel view: its not one or the other.
I blame the influence of Karl Marx, not as the founder of communism but as the great prophet of economic alienation. He warned that society would be torn apart by capitalism's "cash nexus", which used money to express values, and its "commodity fetish", which treats all things as being up for sale as long as a price can be agreed.

Marxist claims still resonate, in part for good reasons. The expression of any human relationship in monetary terms is potentially dehumanising. Money really cannot buy love, should not buy sex and may damage the creative efforts of artists. Market reasoning adds selfishness to the picture – in the world of supply and demand it is each man for himself.

However, money and markets also have a good side, which Marx grudgingly admitted and Sandel blithely ignores. Buying, selling and the assignment of prices are effective and reasonably just tools for tying together the economic activity of strangers. The monetary system does not always create the best bond – unpaid voluntary efforts and compulsory arrangements can sometimes be better – but the global economy could not work without it.

The retreat of market reasoning shows that Marx underestimated the popular ability and desire to resist the commodity fetish. Marx also underestimated the future accomplishments of the industrial prosperity which the cash nexus helps create. These gains – modern societies feed the hungry, house the poor, spread knowledge and provide much interesting labour – far outweigh any losses from monetary alienation.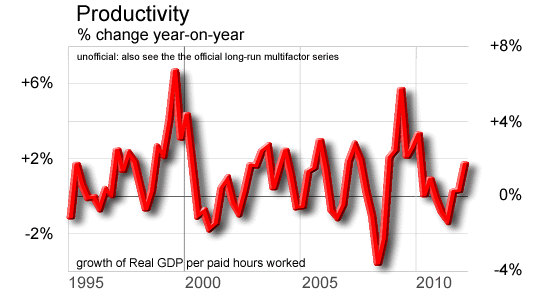 5. Scarcity drives innovation
The latest examples flow from China's rare-earth export policies. Prices surged, but buyers worried more about long-term security of supply. Innovation in the use of materials has long been a commercial imperative. Leading manufacturers don't get that way by standing still, or looking backwards. Here is a story focusing on the issue electric car battery makers face and how they are responding.
GM is looking at reducing its overall use of rare earths by eventually replacing permanent magnet motors, but that will take time, said Yucong Wang, manager of GM's Department of Materials Technology.

"We know that permanent magnets are still the best magnets and we want to use (them)," he said. "But then how can we, from a materials standpoint, reduce the usage of the rare earths?"

GM is not alone. Japanese media reports say Toyota Motor Corp has found a way to make electric cars without rare earths, while Renault SA has started producing cars with electric motors that do not need permanent magnets. Two months ago Hitachi unveiled an electric motor that does not require any rare earths at all, but it will not go into commercial production for two years.

Carmakers are also rethinking other design elements, like the tiny electric motors that move seats and side mirrors, to see if those can be made with fewer rare earths, or none at all. Bob Wolf, head of sales at magnet supplier Alliance LLC, counts more than 100 permanent magnet applications in a modern car.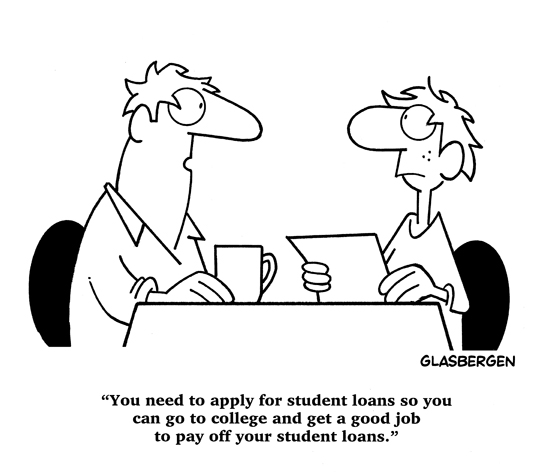 6. After banks collapse
Remember Iceland? Its banks went bust, right? Well it's roaring back. It has just repaid the IMF some US$500 mln, its second such repayment following on from an earlier initial US$900 mln repayment. And this second repayment has been made early. Not bad for a country of only 320,000 people. The UK Telegraph reports:
Iceland's main commercial banks collapsed in the space of a week as the global financial crisis struck in late 2008, imploding under the weight of huge debts built up during an aggressive overseas expansion.

But the country's rebound has been equally surprising. Iceland's economy expanded in the first quarter at its fastest pace since its near-meltdown, powered by a surge in exports, tourism and domestic consumption.
7. Targeting nominal GDP
Bernard highlighted the work of Harvard economist Jeffrey Frankel in his "Move the goal posts" opinion piece on Sunday. Frankel wrote an obituary to inflation targeting. He has also highlighted an alternative for monetary policy makers - targeting nominal GDP.  Here's Frankel on why he thinks this should become the focus:
Fans of nominal GDP targeting point out that it would not, like Inflation Targeting, have the problem of excessive tightening in response to adverse supply shocks.    Nominal GDP targeting stabilizes demand, which is really all that can be asked of monetary policy.  An adverse supply shock is automatically divided between inflation and real GDP, equally, which is pretty much what a central bank with discretion would do anyway.

In the long term, the advantage of a regime that targets nominal GDP is that it is more robust with respect to shocks than the competitors (gold standard, money target, exchange rate target, or CPI target).   But why has it suddenly gained popularity at this point in history, after two decades of living in obscurity?  Nominal GDP targeting might also have another advantage in the current unfortunate economic situation that afflicts much of the world:  Its proponents see it as a way of achieving a monetary expansion that is much-needed at the current juncture.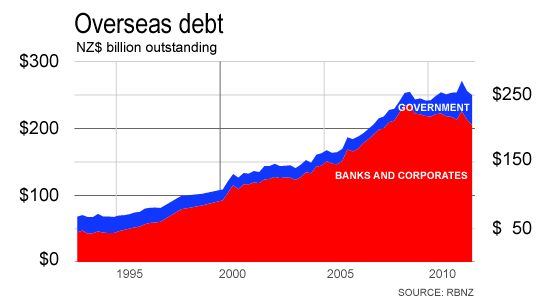 8. Tiger head, snake tails
In the past decade, China has invested US$4 trillion in housing. But 65 million homes are vacant. Behold history's biggest ever property bubble. Rosemary Righter says it is 'decision time' for China. She asked some questions when she was there recently:
I asked the businessman what was to prevent the bubble actually bursting, in a spectacular financial explosion?

His answer was that it wouldn't happen. A lot of these empty apartments, he said, had been bought by Chinese families as investments, and they would patiently hang on to these speculative purchases because interest on savings was derisory. Secondly, although some developers would go to the wall, the bubble would simply not be allowed to burst for fear of public anger as well as economic chaos. China had massive reserves if need arose, he said, and would not hesitate to bundle nonperforming loans off into a state "bad bank". Its plans to build 36 million "affordable" homes by 2015 would also help to offset faltering private sector demand. When in a hole, in other words, the Party keeps digging.

Then the businessman added: "Look, I don't lose too much sleep over China's economic troubles; but I do worry, tremendously, about a political explosion tearing the place apart". The dramatic political destruction in March of Bo Xilai, one of China's most thrustingly ambitious and charismatic regional Communist Party bosses, has set off that explosion. The shockwaves are convulsing China at a crucial political juncture.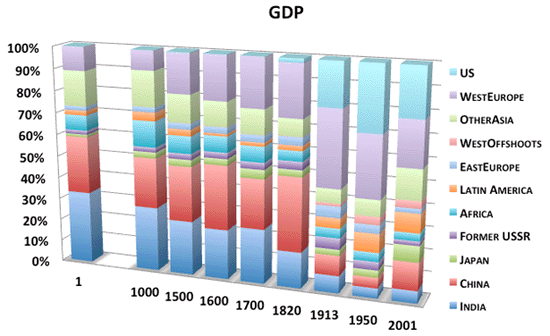 9. 'We are doomed'
While the cloud over the eurozone may be the largest to burst says Nouriel Roubini, it is not the only one threatening the global economy. Batten down the hatches.
Compared to 2008-2009, when policymakers had ample space to act, monetary and fiscal authorities are running out of policy bullets (or, more cynically, policy rabbits to pull out of their hats). Monetary policy is constrained by the proximity to zero interest rates and repeated rounds of quantitative easing. Indeed, economies and markets no longer face liquidity problems, but rather credit and insolvency crises. Meanwhile, unsustainable budget deficits and public debt in most advanced economies have severely limited the scope for further fiscal stimulus.

Using exchange rates to boost net exports is a zero-sum game at a time when private and public deleveraging is suppressing domestic demand in countries that are running current-account deficits and structural issues are having the same effect in surplus countries. After all, a weaker currency and better trade balance in some countries necessarily implies a stronger currency and a weaker trade balance in others.

Meanwhile, the ability to backstop, ring-fence, and bail out banks and other financial institutions is constrained by politics and near-insolvent sovereigns' inability to absorb additional losses from their banking systems. As a result, sovereign risk is now becoming banking risk. Indeed, sovereigns are dumping a larger fraction of their public debt onto banks' balance sheet, especially in the eurozone.
10. The last laugh
This is my 'must watch' today; you will learn something important here. Dan Ariely, a professor of behavioral economics at Duke University, presents examples of cognitive illusions that help illustrate why humans make predictably irrational decisions.