With our overseas creditors still lending Bernard Hickey says we could use this period to rebuild for growth, wealth & safety. Or will we just splurge & consume?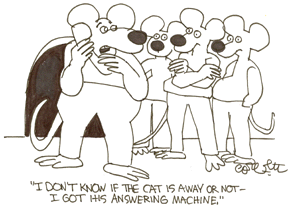 By Bernard Hickey
There's an old proverb that says when the cat's away, the mice will play.
Right now, New Zealanders are the mice and the financial market is the cat, and it is definitely away with the fairies having a big sleep and letting the mice run amok.
By rights, the grownups of the financial markets should be all over New Zealand, keeping the pressure on us to stop spending more than we earn, selling our assets and increasing our foreign debts.
Our net foreign liabilities are still around 70% of GDP. That's down from as much as 80% before the Global Financial Crisis, but it's still higher than most experts think is comfortable and is not that much lower than the foreign debts of the likes of Portugal, Ireland, Greece, Spain and Iceland.
That debt remains stubbornly high because New Zealanders collectively spend much more than we earn and it's getting worse.
Treasury forecasts our current account deficit will worsen to 6.5% of GDP by 2016/17 from 4.7% this year.
Others forecast it could head over 7%.
In years gone past, a deficit over 6% was a big flashing red warning sign to the cats in the markets.
Instead, they are egging us on to spend more and borrow more because they have been anaesthetised by promises of massive injections of freshly printed money in the United States, Europe, Britain and Japan.
They are also relaxed because our government debt is so low at less than 30% of GDP.
Most of our foreign debt is generated through our banking system by households, who are still heavily indebted at over 140% of disposable income. That's down from over 150% in early 2008, but is still well above the 110% seen in the United States.
Connected to that household debt is short term foreign debt through our banking system equivalent to 50% of GDP, which is higher than for Ireland, Spain, Britain and Australia.
We know these sorts of continual current account deficits combined with high short term debts makes us vulnerable if the cats in the financial markets do turn on us.
So why are we being allowed to get away with this?
Firstly, we have a flexible currency and most of our foreign debt is either denominated or hedged in New Zealand dollars. That means as mice we're fast runners and good at dodging cats.
Secondly, we still have plenty left to sell and plenty of borrowing capacity. We haven't sold most of our land and our government could borrow much, much more without hitting the limits because international investors are ageing and becoming increasingly risk averse, which means they love buying New Zealand government bonds.
The best measure of how far away and asleep the cats are is our currency, which is near record highs and a big signal to us to keep spending, borrowing and selling assets.
So how should we play while the cat's away?
We could just have a really big party, which means importing lots of cars, flat screen televisions and going on lots of holidays.
Or the government could borrow with its ears pinned back to go on a spending spree or cut taxes. It would be the equivalent of the mice chowing down on a couple of family blocks of cheese.
Or we as mice could use this time when the cats are away to rebuild our nests in a safer place and get healthier.
From a business point of view, that means using the high New Zealand dollar to import new equipment or services to become more efficient and productive.
From a government point of view, that could mean borrowing heavily now while interest rates are low to rebuild and improve our physical and human infrastructure so we can improve our economic growth rate and get wealthier.
That's how to play while the cats are away.
-------------------------------------------------------
This item was first published in the Herald on Sunday. It is used here with permission.