Monday's Top 10 with NZ Mint: APRA and leverage; 'the Fed caused the gold crash'; EU bargains; fear of fracking; Soros obituary; Dilbert, and more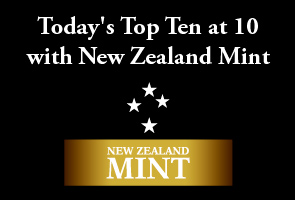 Here's my Top 10 links from around the Internet at 10:00 am today in association with NZ Mint.
Bernard is back tomorrow with his version.
As always, we welcome your additions in the comments below or via email to bernard.hickey@interest.co.nz.
See all previous Top 10s here.

1. The secret to bank housing profits
For years, we have been tracking bank leverage and pointing out the distorted rules that allow banks to hold a lot less capital to support home loans than any other type of lending.
The RBNZ has either turned a blind eye to the distortion or allowed it (via the Basel II rules).
But APRA may be the more likely direction from where necessary reform comes from. The AFR has the story:
The second key driver of bank returns is "leverage". This is the value of loans on a bank's balance sheet divided by the value of its core tier-one equity (or shareholder) capital, which is the first-loss buffer against losses.

Yet leverage is not determined by management, shareholders, or market forces. It is set by the regulator. Precisely why the big four and Macquarie can leverage their capital two to three times more than other deposit-takers is not well understood. But it is a key to their commercial edge. And it explains why Macquarie has developed an insatiable appetite for writing home loans.

If one accepts banks use comparable credit assessment standards when approving new loans, and have similar servicing techniques, it's not clear why the majors and Macquarie can hold half the capital against near-identical assets.

Regulators are, however, revisiting these risk-weights. The bigger banks may see them rise or carry more too-big-to-fail charges which can't be "gamed" through lower risk-weights.

Mid-sized lenders are working to convince APRA they are safe enough to hold risk-weights closer to the majors. This might eventually see the huge gap in bank leverage narrow, implying more homogeneous returns, which would affect share prices.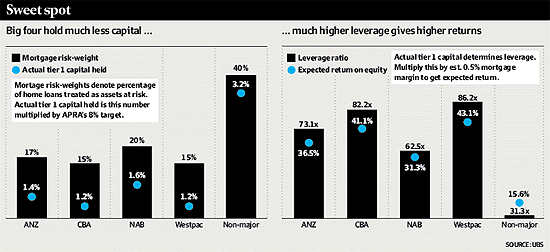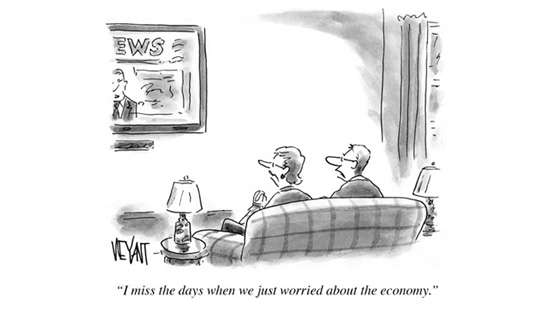 2. 'I blame the Fed and the BofJ'
Perpetual cynic Ambrose Evans-Pritchard notes that commodity prices have been falling since September, culminating in a rout over the past two weeks. he thinks that is a classic warning for the global economy.
My view is that the US Federal Reserve and the Bank of Japan "caused" the gold crash. The rest is noise. The Fed assault began in February when it published a paper warning that the longer quantitative easing continues, the harder it will be for the bank to extricate itself.

The report was co-written by former Fed governor Frederic Mishkin, often deemed Ben Bernanke's "alter ego".

It said the Fed's capital base could be wiped out "several times" once borrowing costs climb. The window will start shutting by 2014, with trouble then compounding at a "dramatic" pace.

This was a shock. It suggested that the Fed has lost its nerve, and will think long and hard before launching a fresh blitz of money if growth falters.

The world is still in a contained depression. Sliding commodities tell us global money is if anything too tight. "There is a threat of deflation almost everywhere. A lot of central banks will have to follow the Bank of Japan, whatever they say now," said Lars Christensen from Danske Bank.

The era of money printing is young yet. Gold will have its day again.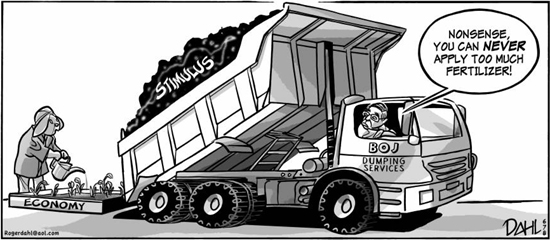 ------------------------------------------------------------------------------------------------------------------------------------------
Keep it safe. Keep it in a New Zealand Mint safety deposit box. Details here »
------------------------------------------------------------------------------------------------------------------------------------------
3. How do we fit in a globalised world?
How should countries navigate the twin challenges of our time – globalization and the technology revolution - asks Chrystia Freeland ?
She was trying to answer it for Canada, but maybe her remedies apply to New Zealand too.
First, don't fight the tide. Swedish Foreign Affairs Minister Carl Bildt believes it's essential to embrace globalization. "I want to have more of the world in Sweden and more of Sweden in the world," he told me. Sweden isn't afraid of brain drain, he said. Instead, "we encourage our young people to study abroad and to work abroad." Many return, but even those who don't help to connect Sweden to what Mr. Bildt calls "the global flow of ideas."

Second, find your strategic national niche. Technology leaders such as Google chairman Eric Schmidt think a lot about power laws, the phenomenon whereby you see concentration at the center of networks. His own company is an example of power laws. So are Facebook and Apple. This winner-take-all dynamic means businesses need to think strategically when it comes to picking the fields on which they play. The same applies to countries.

The third point is the hardest. Sometimes, the global current of ideas Mr. Bildt is keen to plug into flows in the wrong direction. Wise national statesmen need to be connected enough to hear the world's conversation and influential enough to shape it. But they also need the self-confidence to swim against the tide when the global conventional wisdom is wrong.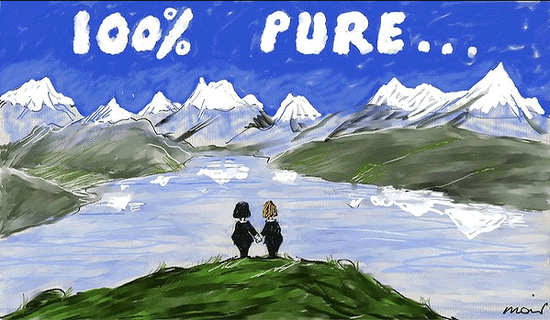 4. Today's raw market data ...
A quick new week update:
as at 11:10am

Today


9:00 am

Friday
Four
weeks ago
One
year ago
 
 
 
 
 
NZ$1 = US$
0.8415
0.8415
0.8346
0.8177
NZ$1 = AU$
0.8198
0.8172
0.7989
0.7886
TWI
77.90
77.66
76.49
72.83
 
 
 
 
 
Gold, US$/oz
1,406
1,394
1,599
1,629
Dow
14,556
14,530
14,465
12,942
Copper, US$/tonne
6,975
6,963
7,602
8,125
Volatility Index
14.97
17.56
13.74
18.97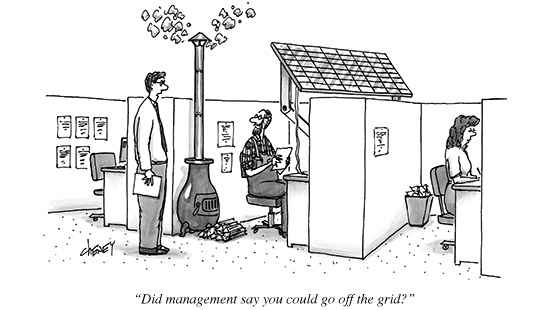 ------------------------------------------------------------------------------------------------------------------------------------------
New Zealand Mint. Experts in gold & silver bullion, commemorative coins and jewellery. Details here »
------------------------------------------------------------------------------------------------------------------------------------------
5. You're on your own, Kiwis
It's becoming increasingly obvious the Aussies are not up for what is required to become "the food bowl of Asia" - and they seriously doubt it is a good idea given most of the island continent has only 'ancient soils'. If ANZ come to that conclusion at some point too, lets hope they will continue to support Kiwi projects that are focused on the opportunities. Here is Rob Burgess on the West Island perspectives:
The issues of food security, the doubling (or more) of agricultural production and food processing, and our status as a 'food bowl' are clouded with misinformation.

Australian soils and rainfall patterns just can't support hundreds of millions more hungry mouths. Professor Snow Barlow, convener of the National Climate Change Adaptation Research Facility at the University of Melbourne, told a Melbourne forum last week that we can produce food for around 60 to 80 million people at best.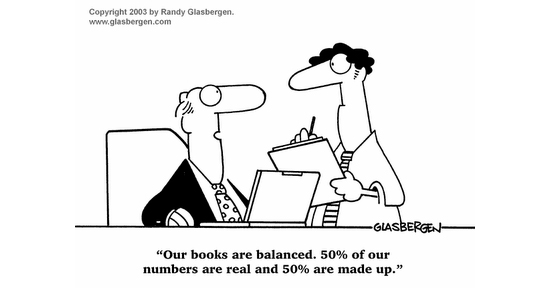 6. Why 'innovate or die' is a lie
The organisation cheers and rewards the innovators, says Cliff Oxford, and soon enough you have innovation everywhere – but also growing enterprise problems. 
"Innovate or die" is an expression you hear tossed around a lot. It tells me quickly that the people using it are not really all that innovative and in most cases do not know what it takes to build a fast-growth company. When the fast growth starts to fade, as it always does, the problem is rarely innovation. More often, it's an inability to do the things that have to follow innovation. It's really about getting stuff done.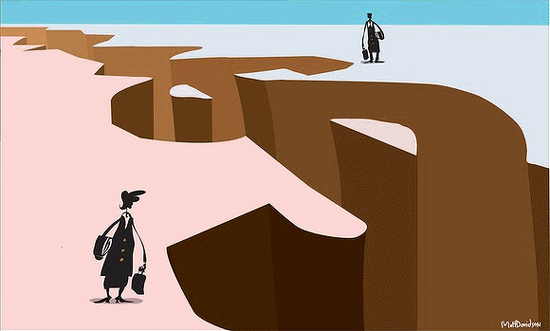 ------------------------------------------------------------------------------------------------------------------------------------------
Available now. Our brand new 1 oz Taku gold bullion coin. Details here »
------------------------------------------------------------------------------------------------------------------------------------------
7. Buying at the bottom?
Europe may be down, but it is finding a friend in China these days. The Asians smell bargains, says Spiegel Online in a report:
Chinese state-owned companies are expanding their influence in Europe, investing more than $12.6 billion (€9.6 billion) in the Continent last year, according to a study by the Hong Kong-based private equity firm A Capital.

The amount represented an increase of about one-fifth in comparison to 2011, and was all together larger than investments in North America and Asia combined. About 86 percent of the investments were in the service and industrial sectors.

Europe has been a largely welcoming place for Chinese buyers. State fund CIC acquired a 10-percent stake in London's Heathrow Airport late last year, and a 7-percent stake in the French satellite provider Eutelsat. And Portugal's government negotiated its largest-ever privatization in late 2011, agreeing to sell its 21-percent stake in the massive power company Energias de Portugal to China's Three Gorges. 
But, is China adapting to the new world, or just playing the same old game? 
Zhang Jun, a professor at a Shanghai university isn't so sure, at least now without a "successful implementation of another round of far-reaching reform" which it will have to try in its new world where Chinese citizens are a lot freer in letting their views be heard.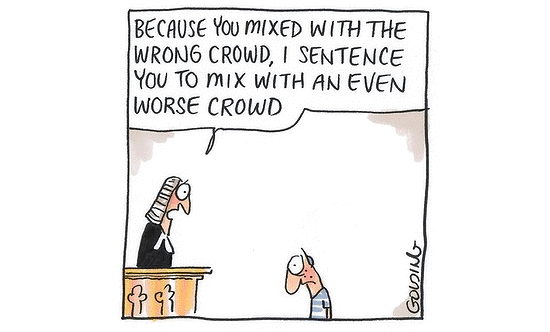 ​
8. Fear of fracking
I noted this link in Wednesday's 90 at 9. I had no idea the shift was so large. Jeffrey Frankel, a Clinton economist explains:
Against all expectations, US emissions of carbon dioxide into the atmosphere, since peaking in 2007, have fallen by 12% as of 2012, back to 1995 levels. The primary reason, in a word, is "fracking."
He explains how and why the transformation has occurred and the medium and long term implications. He also deals with the opposing arguments, especially the fixation with the 'precautionary principle', something I struggle with. It seems to me this is only trotted out by new-age conservatives who fear any change.
Finally, some, especially in Europe, fear new and unfamiliar technologies in general; adhering to what is sometimes called the "precautionary principle," they place the burden of proof on the innovation, rather than symmetrically on the status quo. But, while it is true that a fundamentally new technology poses risks that are unknown, that is no excuse for neglecting to weigh the known risks of the existing technology.

The precautionary principle is hard to dislodge. Is it really true that new technologies are necessarily riskier? By this logic, men who worry about their virility should hesitate to try the unfamiliar new technology, Viagra, and instead stick with powdered rhino horn.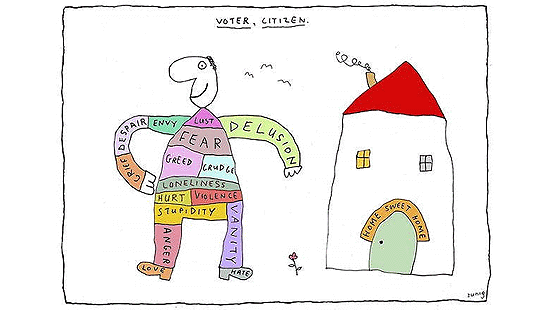 9. Job losses
Very few job losses reported this week. When we started this tally, a number of unions promised us they would keep the list updated. We haven't heard from them since. Surely there has to be some to report ... ?
We are keeping a tally of reported job losses and we are asking readers for help keeping track of them. Let us know when you hear of some, even small ones.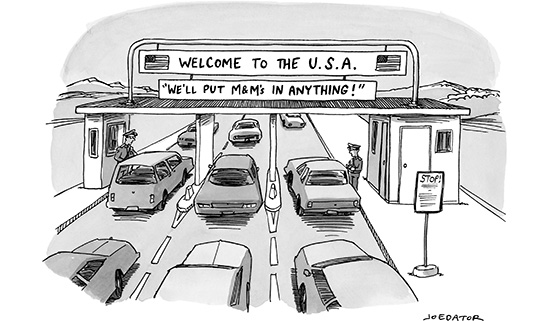 10. Today's quote
"I've got all the money I'll ever need - if I die by four o'clock." Henny Youngman
11. George Soros' obituary
On Friday, Reuters accidentally published what appears to be a file obituary of the investor and philanthropist. He is not in fact dead, but it gave us a sneak peak at what they've prepared in the event that he does die. As he is the left's favourite billionaire there has been much hand-wringing. Read for yourself ...