Opinion: The NZ$2.50 share price for Mighty River was not so bad, but only attracting little more than 100,000 Kiwi investors was a disaster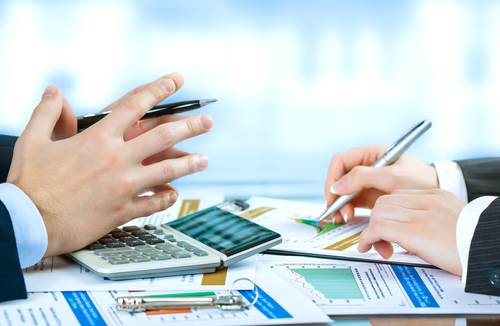 By David Hargreaves
Forget the NZ$2.50 share price figure that was achieved by the Government in its 49% sale of Mighty River Power.
The real significant number to come out of last night's announcement was 113,857. That's the number of Kiwi "ma and pa" investors who actually signed on the dotted line for shares.
It is just over half the number of people (225,000) who signed up for Contact Energy shares in the last big privatisation sale in 1999.
Mighty River Power had nearly double the shares available for sale that Contact did back then, but ended up attracting over 100,000 fewer people.
When the MRP offer was first announced, I did some very rough arithmetic based on what Contact sold, how many investors it got and also looked at the huge pent up demand that definitely currently exists in New Zealand for fresh investments.
Good publicity
I reckoned with a good publicity campaign there was no doubt that MRP could attract 400,000 would-be investors.
In the event, along came the pre-registration campaign and no less than 440,000 Kiwis signed up as being interested in buying shares.
For every three out of four of those investors to then turn around only weeks later and not bother to invest was an unmitigated disaster. Don't believe anything else you hear.
The price achieved, at NZ$2.50 doesn't look so bad when put against the indicative price range in the the offer of NZ$2.35 to NZ$2.80.
Real target
However, I had long quietly believed that the real target price was probably something closer to NZ$3 a share. That would have raise the Government just over NZ$2 billion, some NZ$300 million more than it ultimately achieved.
Now, with something like 400,000 hopeful punters chasing shares, that price would have been very achievable.
But more significantly, that sort of demand from Kiwi mums and dads would have ensured a strong performance by the stock on the NZX after its listing, which is set for 12.30pm on Friday. And by after listing, I don't mean in the immediate hours after listing.
Game faces on
No doubt, everybody will have their game faces on this Friday and the shares will sell above their offer price and everybody will quaff champagne and tell everybody how wonderful they are. But what about in the days ahead? There's now a real danger the share price might not set fire - as it could have done.
And of course a listless MRP share price could have serious ramifications for the Government's intentions to continue selling assets.
Remember that the Government has aimed to raise between NZ$5 billion and NZ$7 billion through partial sales of MRP, Meridian Energy, Genesis Energy and Air New Zealand.
Full throttle
At this stage it appears to be full speed ahead for the partial float of Meridian, probably still this year.
Meridian is the real biggie. Based on last year's board valuation, sale of 49% of it could theoretically raise about NZ$3.2 billion. But Meridian is dogged by the issue of the Tiwai Point aluminium smelter, which it supplies with power, and whether that will be closed.
If the Government could only cajole 113,857 mums and dads into buying MRP - which in my view is easily the best of the assets being sold because of its diversity of operations - then how can it go on getting people sufficiently interested in Meridian?
Policy change?
Will the Government now change its policy of mums and dads first in the queue and look for the more ruthless solution of getting a big cornerstone investor (most probably from offshore though the NZ Super Fund couldn't be ruled out) to soak up some of the many shares?
The real danger here is that these prime New Zealand assets are being sold cheap. In my view the Government has already under-achieved by about NZ$300 million on what it might have got for MRP. How much more 'slippage' against potential value might  there be for the next assets on the block?
Remember, MRP was a novelty. Every reason to expect big investor interest. So, just 113,857 investors? I'll say it again, Disaster.
Were they right?
Were Labour and the Greens right to come out with their power policy when they did? No doubt it did have a massive impact. Personally I think the policy is loony-tunes, but the timing was a political masterstroke. They shouldn't be blamed for shrewd political manoeuvring.
On the contrary the Government should be blamed for an incredibly inflexible policy that left it a sitting duck. Effectively the Government has said it must get these asset sales away in order to balance the books by 2014-15 - or alternatively face the prospect of having to slash spending on new assets.
Common sense says that the remainder of the asset sales programme should be put on hold till after next year's election.
But the Government seems publicly determined to plough on. However, don't be too surprised if it is privately actually planning an early election.