Mighty River Power share price will be NZ$2.50, raising NZ$1.72 bln for the state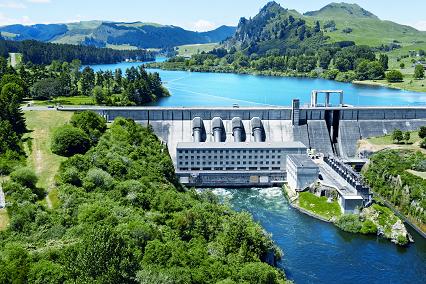 By David Hargreaves
The final offer price for Mighty River Power shares will be NZ$2.50.
This will raise about NZ$1.72 billion for the Government.
This figure could be seen as a disappointment in the light of earlier market expectations that the offer might raise about NZ$1.9 billion.
Also potentially disappointing was that just 113,857 kiwis will become shareholders - when as many as 440,000 pre-registered interest.
The sale of Contact Energy in 1999 got 225,000 shareholders, despite only about half as many shares being offered as in Mighty River.
However, the Government was, as expected, quick to acclaim it as an outstanding success taken against the backdrop of the wave of uncertainty caused by the launch last month of the Labour/Greens policy for a new single buyer of electricity is taken into account.
Finance Minister Bill English said the NZ$1.72 billion to be received was a "very good return" for taxpayers. "This is an outstanding result and fulfills our commitment to ensuring at least 85-90 per cent New Zealand ownership of the company."
The Labour/Greens policy caused an uproar and forced MRP to issue a supplementary disclosure statement. Investors who had already applied could ask for their money back and the Government has now revealed that 1783 applicants sought to do this and got collectively NZ$25 million back.
The offer of shares to the general public closed last Friday.
The indicative price range was NZ$2.35 to NZ$2.80, although there was nothing to stop the final price being set higher or lower than that.
The shares will be  listed on the NZX at 12.30pm this Friday.
Of the shares issued, 86.5% will be New Zealand-owned: 26.9% by New Zealand retail investors, 8.6% by New Zealand institutions and with the Crown retaining a majority 51 per cent shareholding. That leaves 13.5% for overseas institutions. 
In terms of the 686 million shares that were available - bearing in mind that the Government has 51% locked up - this actually means that around 27% of them have gone offshore and the rest to New Zealanders.
Local institutions, who have complained about missing out in the past in favour of overseas institutions - notably with the Fonterra Shareholders' Fund Units - might have something to say about getting just 8.6% of the MRP capital when 13.5% has gone to overseas counterparts.
English said the proceeds from the float would go into the Future Investment Fund, allowing the Government to control debt while continuing to invest in public assets.
More details would be announced in next week's Budget.
"The Government has achieved all of its objectives for the Mighty River Power share offer, so the company will list on Friday.
"Given the strong response to the share offer, and the price we have set, Mighty River Power will have a market capitalisation of $3.5 billion. And with over 110,000 New Zealand shareholders, it will have the largest share register – by some margin – of any New Zealand company on the exchange."
SOE Minister Tony Ryall said that due to the strong level of demand, some scaling had been necessary.
"We have decided to apply progressive scaling, which means that larger applications are scaled more than smaller ones,"  Ryall said.
"That means that more than 80% of New Zealanders will get what they applied for.
"The demand from institutional investors was strong, and bids from both New Zealand and offshore institutions were scaled considerably. Institutions will be advised of their allocations shortly, after which a settlement process commences.
"We are delighted to get to this stage, and look forward to a healthy aftermarket and a positive experience for New Zealand investors, particularly those who are investing in shares for the first time." Mr Ryall said.
The Government has said it wants to raise between NZ$5 billion and NZ$7 billion through the sale of  49% of Mighty River Power, Meridian Energy and Genesis Energy and through a sell-down to 51% of its interest in the already partly-public Air New Zealand.
Meridian is seen as likely to be the next company floated and it is much the biggest of the assets to be sold. Based on last year's board valuation a sale of half of it could raise as much as NZ$3.2 billion.