Labour and Greens propose single buyer of power to cut prices by 10% to 14%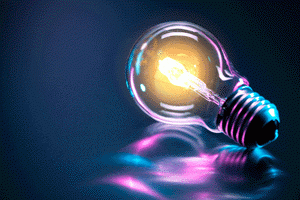 By Bernard Hickey
The Labour Party and the Green Party have jointly announced they would dismantle New Zealand's electricity markets if they were to win power in 2014.
They said they would create a new Pharmac-style agency called NZ Power that would act as a single buyer of wholesale electricity. They estimated household power prices would drop by 10% to 14% after the reforms, which they said would create 5,000 jobs and boost Gross Domestic Product by NZ$450 million.
They estimated the Crown would lose between NZ$260 million and NZ$365 million in dividends and taxes from power generation companies, while power generators -- both private and public -- would lose revenue of between NZ$500 million to NZ$700 million.
If a Labour/Green government were elected in November 2014 and they implemented the policy as outlined today, it would radically reduce the revenue and profit outlook for all state owned and private power generators and retailers.
The policy now makes any decisions by possible buyers of shares in the currenty state owned Mighty River Power, Genesis Energy and Meridian Energy a political decision rather than purely a financial decision. Buyers now have to assess whether National is elected in 2014 and beyond, or whether a Green/Labour coalition is elected in assessing how profitable their investment will be.
Labour leader David Shearer said the Government would forgo dividends and tax revenues from the power companies. Labour released a paper by consultancy BERL analysing the policy.
Labour and Green leaders David Shearer and Russel Norman stood together in announcing the detailed policy in Parliament. This is their first joint announcement of a major policy plank for a Labour/Green Government, essentially creating the bones of a coalition government in waiting for the first time.
It transforms the political landscape and signals what would be the biggest re-intervention in the New Zealand economy since its deregulation began under Labour in 1984.
'NZers being ripped off'
Labour Leader David Shearer said in announcing the policy to a room of reporters and political observers that power prices were out of control and New Zealanders were being ripped off. 
"I'm not prepared to sit back while power companies cream super-profits at the expense of households and the economy," Shearer said in the speech. See the full copy here.
"National's asset sales plan will make the problem even worse when overseas and corporate investors push for higher returns on their investment," he said.
"That's why Labour will intervene in the electricity industry to regulate power prices and protect consumers from the rapid rises of the past while still ensuring a fair rate of return for generators."
Shearer said the annual average household power bill has risen by almost NZ$770 over the past 15 years with prices are rising faster in New Zealand than in many other countries.
"Under our plan, the average household's power bill will be cut by between NZ$230 and NZ$330 a year," he said, adding this was a cut of more than 10% for residential users, while commercial and industrial users would have their bills but by 5-7% on average.
"We will set-up a single buyer, NZ Power, to purchase all electricity generation at a fair price, based on the actual cost of production. That will mean more than half a billion dollars will be transferred from the coffers of the power companies directly into the back pockets of Kiwis."
Shearer said the net cost of the policy to the government's operating balance would be between NZ$61 million to NZ$88 million, given increased company, GST and income tax from stronger economic growth would generate an extra NZ$120 million to NZ$170 million.
Government reacts
Economic Development Minister Steven Joyce said Labour and the Greens had "jumped the shark with a half-baked Soviet Union-style nationalisation "plan""
"This is truly wacky and desperate stuff obviously made up in the last minute in the Koru Lounge between comrades Norman and Shearer," Joyce said.
"Their crazy idea to have both a single national purchaser of electricity and to exempt Government-owned companies from both company tax and dividends would effectively demolish private investment in the electricity industry overnight. It would also raise real questions as to why any individual or company would want to invest in businesses in New Zealand," Joyce said.
"Even the idea of it is economic vandalism of the highest order, with the timing designed to try and disrupt the mixed-ownership company floats. What we are seeing here is a desperate Opposition that is prepared to sacrifice economic development in New Zealand on the altar of political opportunism," he said.
"The sad truth is that Labour has no idea how to operate a competitive market that keeps downward pressure on prices. Labour made a number of reforms to the electricity market in the early 2000s and the result was power prices rising 72 per cent over nine years. This Government's reforms have halved price increases while maintaining investment in generation and transmission. Labour's suggestion today is no more than a belated apology for their mismanagement, with a back-to-the-70s solution that would only make things worse."
(Updated with detail/background/analysis, BERL paper, Shearer speech, Government reaction)