Opinion: The Government is taking no chances and has ensured that a cash-belching Meridian Energy offer will succeed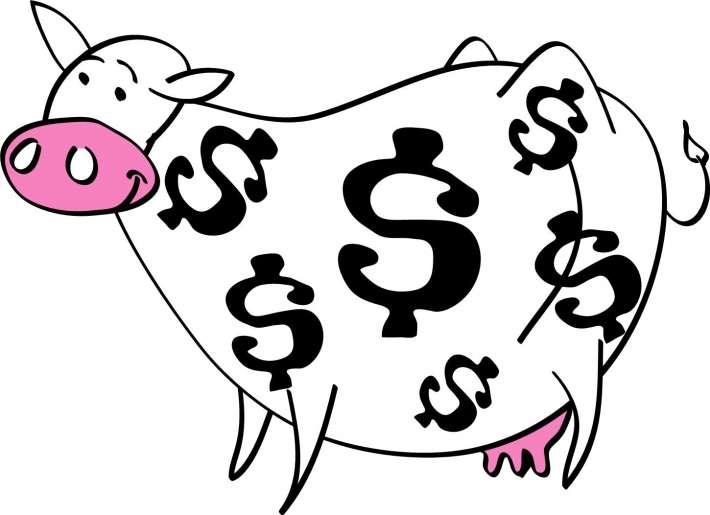 By David Hargreaves
Well, they certainly priced this one to sell.
Retail investors will have to fork out only $1 a share upfront to buy into state power company Meridian Energy.
For this, they are promised a mouth-watering gross dividend yield of 13.4%  for the first 12 months. Then after 18 months, once the shares are fully paid up to the $1.60 maximum retail investors face, the dividend yield drops - but to a still compelling 8.4%, assuming the top price of $1.60 is paid. Potentially retail investors might just have to pay $1.50 all-up.
Earlier this week Interest.co.nz had a look at the returns from fellow state power company Mighty River. See here for articles on SOE floats.
Trade-off
The trade-off for the attractive yield for Meridian is that the around $2 billion the Government's going to get for selling 49% of the company is well shy of the early thinking on how much Meridian might fetch. Amounts in excess of $3 billion were touted before the twin threats of a hostile Labour/Green electricity policy and the likely Tiwai Pt aluminium smelter closure in 2017 emerged in graphic detail.
If you add a likely $2 billion from this float to the $1.7 billion the Government received for Mighty River Power earlier this year then that's $3.7 billion. Clearly the $5 billion to $7 billion the Government set as a target to get from asset sales is not now going to be achieved, barring some miracles from the sales of Genesis Energy and a selldown of Air New Zealand shares.
But the flip side is that in order to avoid the humiliation of having to pull out of the asset sales programme altogether, the Government has packaged Meridian up as the ultimate cash-cow.
2014 earnings
The company's forecasting after-tax earnings of $187.9 million for the year to June 2014, rising to a profit of $211 million in 2015.
A dividend of 10.5c a share is forecast for 2014, rising to 11.5c a share in 2015.
Next year, when remember investors will have paid only $1 for their shares, they therefore stand to get a cash yield of 10.5%.
Partial imputation
Meridian says it expects to be partially imputing its dividends in the range of 40% to 75% of the corporate tax rate "depending on hydrological conditions".
Meridian further expects that the 2014 dividend will be imputed to 72% of that corporate tax rate, while in 2015 it will be 73%.
Therefore, Meridian calculates that in the 2014 year, investors will get a gross dividend yield of 13.4%. Its explanation is that this is calculated as forecast dividends per share declared, grossed up for imputation credits forecast to be attached to the dividend, divided by the high and low points of the indicative price range (which is $1.50 to $1.80) and by the retail price cap ($1.60).
Interest.co.nz calculates that a person on the top tax rate of 33% would end up paying around 1.3c a share in tax on those dividends and would get just under 9.2c a share in the hand. So, in other words a net return of a shade under 9.2%.
Not stingy
So, nobody can accuse Meridian of being stingy.
In fact, the dividend next year is going to cost it a forecast $268.4 million, which comes to an eye-watering 143% of profits.
The company's preferring to talk about its dividend payout in terms of in relation to "free cashflow" and the free cashflow for 2014 is forecast to be $335.5 million - so the dividend payout will be 80% of that.
In 2015 Meridian is likewise forecasting paying out 80% of a forecast $368.7 million free cashflow, which would come to $294.9 million in dividends, which in turn will represent about 140% of after-tax profits.
9.2% gross yield
Meridian's estimating that the 11.5c a share dividend in 2015 - remembering that the shares will have to be paid up to $1.60 during that period - will have an implied gross dividend yield of 9.2%.
Interest.co.nz calculations show that even if you assumed investors had paid up to $1.60 at the start of the 2015 year - which they won't - then the net yield for a person on the top tax rate would still be in excess of 6.3%.
So, in short, the Government's come up with an offer that it is banking on people not refusing - once they see the dividend yields available.
This observer sees some irony in the fact that a company, which should in theory be being marketed as a "long term hold", "blue chip" stock, is in many respects being sold as a near-term play dominated by short-term rich cash returns.
Questions
Questions will remain about what happens to Meridian longer term once the seemingly inevitable Tiwai Pt closure comes in 2017.
There is also interest in what Mighty River will be forced to do with its dividend yields over the next two years after seeing the Meridian example. Mighty River has already dropped oblique hints it will be looking to ramp up dividend payments.
And a longer term question for both MRP and Meridian is: What will paying out all of their profits - and more - over at least the next two years do for capital expenditure plans and for those companies' abilities to take advantage of business and investment opportunities that might present themselves?
Businesses have to be able to reinvest profits for their long-term stability and growth. Suck all the money out of the business to pay the shareholders and you get a business that is not growing and potentially has deteriorating equipment and systems.
The Government has got itself a short-term fix by - well, bribing is probably not too strong a word - Kiwi investors.
But will short-term gain be long-term pain?