Opinion: Several thousand people went missing in translation from the Govt's figures of Mighty River Power investors to official shareholder figures reported by the company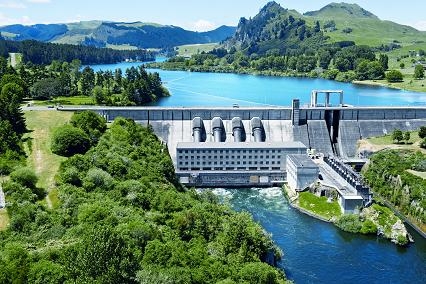 How do you turn 113,000 people into 104,000? Get them to invest in Mighty River Power, apparently.
When the sale of 49% of state power company Mighty River (MRP) was undertaken in May, the Government reported that over 113,000 kiwis had invested in it.
However, in a little seen and to my knowledge not reported disclosure a few days later by MRP itself, the company told the NZX and the ASX that it had 104,526 shareholders in total.
Your writer only noticed this apparent discrepancy when looking at MRP's 2013 annual report, which was released this week.
The report shows 105,588 shareholders in total, down by over 9000 on the 113,857 figure, reported as Kiwi investors, when the float closed.
Thinking that these annual figures showed that substantial numbers of investors had bailed since the company listed, this observer was therefore somewhat flummoxed by the company's own suggestion that its number of "retail" investors AKA the so-called "mums and dads" had increased.
Well, of course if you compare the latest figure with the figure the company - rather than the Government - gave at the time of listing then the numbers of MRP shareholders have indeed increased.
In fact, the company's records have it that now 28% of the company's shares are held by Kiwi investors (up from 26.9% at listing), while 10% are held by Kiwi institutions (up from 8.6%) and the international institutions have been substantial sellers (down from 13.5% to 10%).
But how did over 113,000 Kiwi investors as announced by the Government, become 104,000 investors in total a few days later and now over 105,000?
Well, apparently, the disparity is the difference between shareholders as appearing on the register and "underlying" shareholders.
The Government's figures, it seems, included all those people who signed up through broker custodian or nominee accounts as well, while the official figures on the register don't.
The application instructions for the MRP offer said that anyone applying using a custodian must provide the custodian with "all the information necessary" to establish the validity of the application "as if you were applying directly for shares on offer".
"If your custodian provides this information with its application, in accordance with the instructions it has been given, you will be entitled to the same incentives for New Zealand applicants and your application will be scaled (in the event of over-subscriptions) on the same basis as if you had applied directly for shares in the offer."
So, it seems about 9000 people fell into that category.
It's confusing though.
Here's hoping the final figures for the forthcoming Meridian Energy float will not be as confusing.