Chris Curtin assesses the dramatic changes to insurance affordability since the Christchurch quakes; suggests solutions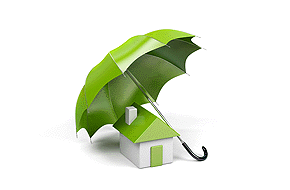 By Chris Curtin*

I have been asked to make some introductory remarks on the affordability of insurance – specifically: Is the affordability of insurance an issue and what is contributing to this?
And how do we make insurance more affordable?
The answer to the first question is simple: Yes, absolutely, the affordability of insurance for New Zealanders is one of the biggest issues confronting consumers and our industry following the Canterbury earthquakes.
When an event causes insurance losses that amount to 20% of a country's GDP – as the Canterbury earthquakes did – the impact on the affordability of insurance for that country's consumers will be significant.
Reinsurance premiums have increased massively after the earthquakes and the EQC levy has tripled.
AA Insurance's average home insurance policy, including all levies and taxes now costs about $950.
Of this amount, about $650 goes on reinsurance, EQC levies, Fire Service Levies and GST.
Before the earthquakes, our average premium was $560 and $240 went through us to reinsurers, the EQC and the government.
That's a 69% increase in the cost to customers.
Over the same three-year period, wage inflation has run at just 7%. The impact is worse for those on fixed incomes.
The second part of the question is more complex. How do we make insurance more affordable?
I am going to focus on home insurance today, because that's where most of the affordability problem lies, although some of the issues do cut across other forms of insurance.
New Zealand is a highly insured society and we have to make certain this remains the case, because if fewer people insure in the future, the costs for those who do will increase further.
Several parties have a role to play in affordability:
Reinsurers – We need you to work with insurers to keep insurance available and affordable – the change to sum insured cover is a good start. We need to find more.
Government and Regulators – We need sensible regulation that delivers confidence to consumers, without increasing costs.
Building codes need to promote resilience without going over-the-top. We need national and local government to prevent building on land that is unsuitable, unfit for purpose, or puts homes at high risk of damage, Local government needs to play a greater role in risk mitigation to protect their communities from issues such as flooding. Given the issue of climate change, claims costs will go up if the authorities don't do more to proactively protect communities.
Levies must be charged equitably.
The Fire Service Levy needs a rethink. It is unfair to place the burden solely on insured people, when the Fire Service is accessible to everyone. For homeowners the Fire Service Levy could be added to rates, and car owners could pay for it through vehicle registration. That would be fairer.
EQC levies are different, because only the insured receive EQC cover. EQC levies need to maintain the Natural Disaster Fund and EQC's reinsurance. They must be reviewed regularly, or big jumps in cost will result, like the tripling we have just seen.
The review of the EQC Act must support the continuing availability and affordability of insurance as a primary objective.
Consumers can also play an important role in affordability – of course, no-one should buy insurance on price alone; having the right policy coverage from a financially strong insurer must come first.
But if these things are similar, then consumers should shop around and compare premiums.
At the moment consumers are not playing their full part in driving competition.
It is astonishing that, at a time when insurance premiums are their highest ever, only about one-in-eight people switch at renewal.
People are not shopping around for the best offer.
Bundling works for some, but others will get a better deal by splitting their insurance up.
If consumers took more control, were flexible and talked to more insurers before buying, there would be a knock-on effect on competition and premiums.
As insurers, we have to manage our claims costs and our expenses. Our profits must balance the need to hold strong capital reserves and provide shareholders with returns that reflect their risk, against over-burdening consumers.
Our premiums are under scrutiny and we have to get them right.
Finding the equilibrium between sustainability, consumer protection, and affordability must be at the forefront of our minds. We need to become more efficient.
The use of digital technology to buy, renew and make claims is in its infancy in New Zealand, but it reduces cost and offers customers speed and choice. Digital is not the panacea – many consumers will still prefer talking to a person. But, we need to allow our customers to interact with us in the way they choose; and digital will provide many people with more flexibility and keep costs in check.
Finally, insurers need to get better at communicating. The earthquakes have resulted in a general and unfounded mistrust in insurers, which we have to remediate.
We need to win back the public's trust and we need to work more closely with the Commission for Financial Literacy and Retirement Income to increase the public's understanding of insurance, because some people have lost sight of the value in being insured and don't realise the consequences of not being.
And it would certainly help if the media focused on the 99%, not the 1%.
There is a greater need for more balance and less controversy. Yes, the recovery in Canterbury is taking time, but homeowners who had insurance are better off than those who didn't.
It's up to us as insurers to get the message out there.
Simply delivering great service, paying claims promptly and advertising is not enough.
Now more than ever, we need to demonstrate the value in insurance – show why it's important and what it can do for people when they need it.
---------------------------------------------------------------------------
Chris Curtin is the CEO of AA Insurance. This is a transcript of the speech he gave at the ICNZ Conference in Auckland yesterday.