Friday's Top 10: Christian Hawkesby on RBNZ speed and determination, secular stagnation, German aversion, feeding the world, Dilbert and more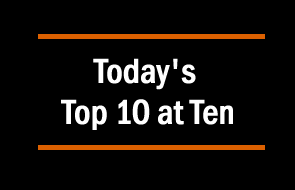 Today's Top 10 is a guest post from Christian Hawkesby, head of fixed interest at Harbour Asset Management. Prior to joining Harbour, Christian spent nine years working at the Bank of England.
As always, we welcome your additions in the comment stream below or via email to david.chaston@interest.co.nz.
And if you're interested in contributing the occasional Top 10 yourself, contact gareth.vaughan@interest.co.nz.
See all previous Top 10s here.

1. LVR restrictions starting to bite
The RBNZ has shown impressive speed and determination in designing and implementing new macroprudential tools to cool the housing market and reduce risks to the financial system.
Measuring their effectiveness will be very difficult.
I like this chart in the RBNZ's Financial Stability Report, which helps highlight that we are already seeing some impact on mortgage approvals.
Data for 15 November is consistent with this trend.
House sales and house prices are the next indicators to watch.
2. Optimal control and the Fed's unemployment target
The Senate hearing of Janet Yellen was a key focus for interest rate markets.  The main objective is to better understand her monetary policy views.
In that spirit a new research paper called "The Federal Reserve's Framework for Monetary Policy - Recent Changes and New Questions" is getting a lot of attention from informed commentators.
Many see it as a justification to keep US overnight interest rates near zero till 2017 or to cut the Fed's unemployment target to 5.5%.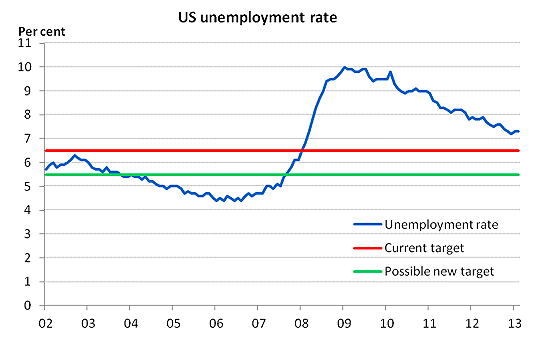 3. The case for secular stagnation
Lawrence Summers may have missed out on becoming the next US Federal Reserve Chairman, but he is still very vocal with his views on the global economy.
Martin Wolf at the Financial Times does a nice job summing up his argument that the US economy may be entering a period of so-called "secular stagnation", with low real interest rates doing little to spark a strong economic recovery.
He argues that the easy money and leverage in the mid 2000s masked structural weakness reducing the potential growth rate of the US economy.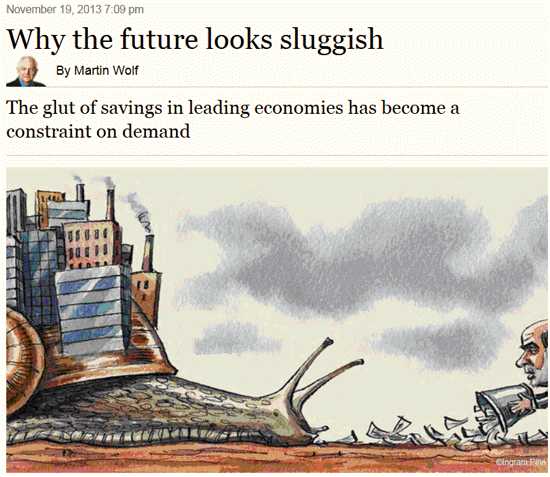 4. Are rising interest rates good for investors?
Fixed interest investors have spent the past few years fearful of rising interest rates and the capital losses that can incur on securities that are valued on a mark-to-market basis.
May and June 2013 was painful for those who had locked-in long-term investments at low rates.
Jon Short from PIMCO argues that in the long-term investors are better off with higher interest rates.
While true for fixed interest investors, it is still important to manage the risk of short term pain.
In fact, despite the potential for short-term discomfort, rising rates should be welcomed by long-term investors, particularly in this era of historically low yields. This is due to the fact that interest income is the primary driver of bond returns, and the ability to reinvest into a gradually rising rate environment can actually increase returns, helping to build wealth over time. In other words, by reinvesting the income and proceeds of your maturing bonds in securities that pay a higher coupon, you are increasing the income you receive, and your future growth potential.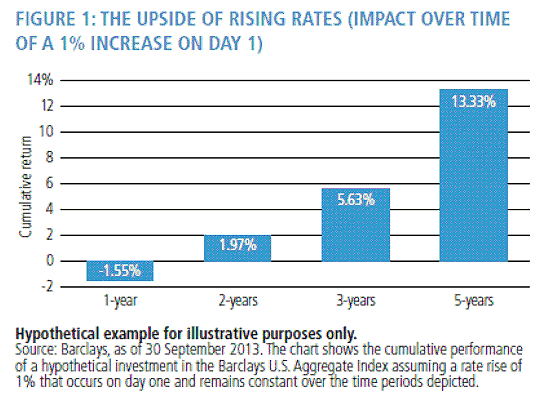 5. Systemic risk survey
When I worked at the Bank of England, I led a team in 2005 that began designing a systemic risk survey.
Eight years down the track, the survey now provides a useful time series of the risks that the market is worrying most about.
While the fastest growing risk is the low interest rate environment (and damage that could be done from a correction), sovereign risk (particularly in Europe) remains the top risk in the survey.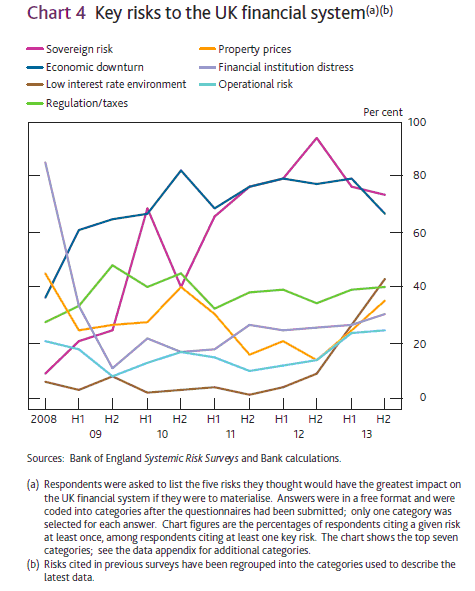 6. Delusional Germany
On sovereign risks in Europe, I find the Project Syndicate website a really useful way to keep in touch with longer-term structural themes and ideas.
This week Marcel Fratzscher, a former head of International Policy Analysis at the ECB, makes the case that three illusions are responsible for the German public's growing aversion to European integration.
He argues that changing this perception gap should be Angela Merkel's top priority.
Against this background, Chancellor Angela Merkel's third government, once it is formed, must rid the country of the illusions that are preventing it from playing a proactive and constructive role in ensuring that Europe functions as a union. Such an undertaking requires, above all, the restoration of trust among European countries. While that will undoubtedly be difficult to achieve, it is Germany's only real option – and Europe's real hope.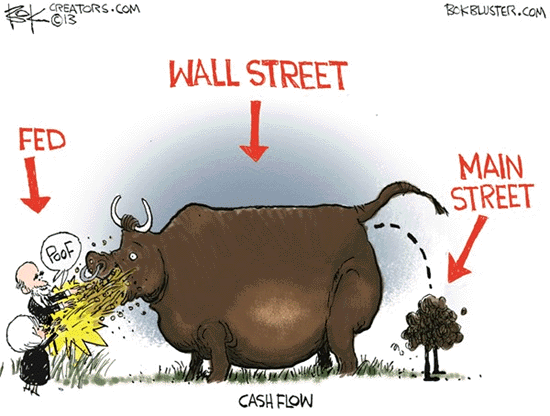 7. RBA leaves the door slightly ajar
Closer to home, the RBA released the minutes of its 5 November Board meeting that resulted in the cash rate remaining on hold at 2.5%.  There is no requirement to read between the lines with the RBA.  They spell it out in black and white: not planning to cut more, but not ruling out further cuts.  The paths of cash rates in Australia and NZ look set to diverge in 2014, as the RBNZ eyes a tightening cycle.
The Board's judgement was that, given the substantial degree of policy stimulus that had been imparted, it was prudent to hold the cash rate steady while continuing to gauge the effects, but not to close off the possibility of reducing it further should that be appropriate to support sustainable growth in economic activity, consistent with the inflation target.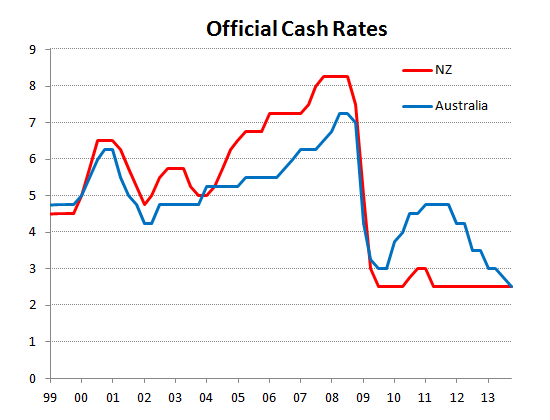 8. Beijing announces significant reforms
The outlook for New Zealand and Australia is intertwined with China.
My colleagues that cover Australasian equities travel regularly to China, and closely follow the details of the Chinese economy and policy making.
Even their upbeat expectations were exceeded by the much anticipated Third Plenary session of the Communist Party of China.
As set out in their Harbour Navigator, there are far reaching implications from SOE reform, environmental reform, land reform, Hukou reform, and the relaxing of the one-child policy.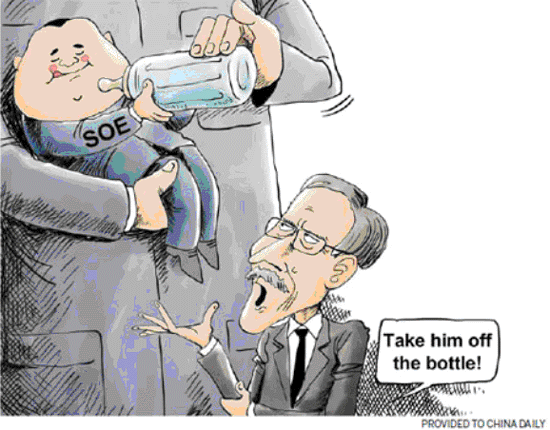 9. Feeding the world
The growing Chinese middle class is a key part of the structural rise in commodity prices.
As set out here on the Bond Vigilantes website, the OECD and FAO estimate that butter will experience the fastest rise in per capita consumption of any major food group over the next 10 years.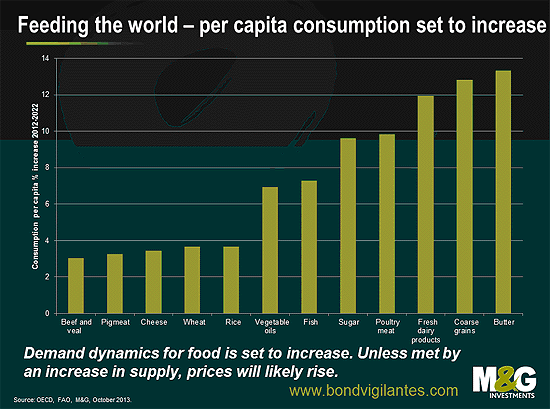 10. Explaining NZ's capital market reforms
Finally, I was overseas through most of the 2000s, so I found this video, released this week, very useful background to the work of the NZ Capital Markets Task Force, and how that shaped the recent reforms.