Carlos Chambers on costly flawed transport modelling; Economists' duty; Tesla's high; A clarion call for stronger action on climate change, Dilbert & more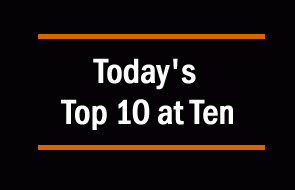 Today's Top 10 is a guest post from Carlos Chambers who is a member and spokesperson for Generation Zero. Generation Zero is an "organisation of young New Zealanders working to cut carbon pollution through smarter transport, liveable cities and independence from fossil fuels". He is active on Twitter via @CarlosChambers1.
As always, we welcome your additions in the comments below or via email to david.chaston@interest.co.nz. And if you're interested in contributing the occasional Top 10 yourself, contact gareth.vaughan@interest.co.nz.
See all previous Top 10s here.

1. Using his logic filled red pen, Lance Wiggs puts the spotlight on some extremely costly flawed modelling and broken forecasting in New Zealand's transport numbers.
A new and different generation (that's us) are increasingly bucking the assumptions and breaking the trends that are used in New Zealand's transport forecasting, and decisions about where money is spent.
We want declining car use and increasing demand for quality public and active transport to be recognised.
In short, we want the numbers not to lie, and the transport spend to reflect this. 
Lance's critique is of the recent publicly released Treasury Paper on the transport sector. As he points out - the executive summary acknowledges the flawed underlying assumptions from changing international trends.
The paper's authors' analysis on the other hand, does not.
With respect, the report's authors should say what they mean, and mean what they say. In a year where leaders will make substantial, long-term promises about transport spend, and New Zealand is thinking hard about where to get the most productive returns from, or bang for buck, this is important.
International and local evidence is that vehicle use is declining, driven by a new generation that cares about global warming, and prioritises iGadgets, internet use and public transport over cars and other structural shifts. So seeing a forecast like below is completely unreasonable (the red is my straight line projection again).

It's a basic mistake that is and will cost the country billions – in over-spent costs to build more roads, and, worse, in the opportunity cost of not applying that investment to more productive areas of the economy.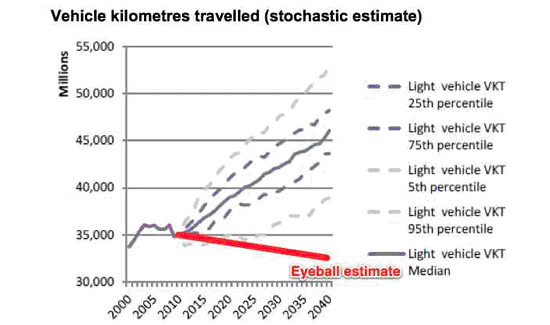 2. US Secretary of State John Kerry calls out climate change as "perhaps the world's most fearsome weapon of mass destruction" (Reuters). 
Another high profile leader has weighed in - using radical language - on the urgency and seriousness of the risks of climate change.
Interesting on its own right, but perhaps more interesting from Kerry.
He is one of the key decision makers on the proposed Keystone XL Pipeline, a large oil pipeline through Canada and the United States facing deep and extended opposition from environmental groups due to its implications for increasing carbon emissions.
He added: "In a sense, climate change can now be considered the world's largest weapon of mass destruction, perhaps even, the world's most fearsome weapon of mass destruction."

The solution, Kerry said, is a new global energy policy that shifts reliance from fossil fuels to cleaner technologies. He noted the President Barack Obama is championing such a shift and encouraged others to appeal to their leaders to join.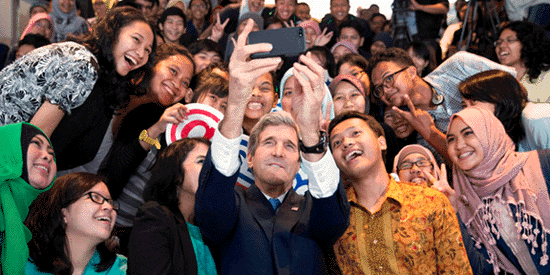 3. Change starts at home, in our cities.
Recognising this, Melbourne has made a plan for net zero emissions by 2020.
Globally, there is a strong push from municipal and local governments around the world to set emissions reductions targets. Often, these are stronger than those at state or federal level, and target setters are taking big steps to achieving these. 
On the home front, two examples stand out. Christchurch has set a less ambitious but applaudable target of 20 per cent by 2020 and 50 per cent by 2050 net greenhouse gas emissions reductions (on 2008 measurements).  Auckland's low-carbon action plan proposes reducing the city's net greenhouse gas emissions by 40 per cent by 2040.
"Change starts at home and the Zero Net Emissions Strategy outlines our commitment to making changes in our own operations such as trialling low emissions technologies and increasing the uptake of carbon neutral services," Cr Wood said.

"What became very clear in the development of these strategies was that we can't achieve change on a large scale alone. We have set the ambitious municipal goals of becoming a zero net emissions city by 2020, and switching our electricity supply to 25 per cent renewable energy. But commitment to change is needed at all levels to make this happen – from the local community, business and government."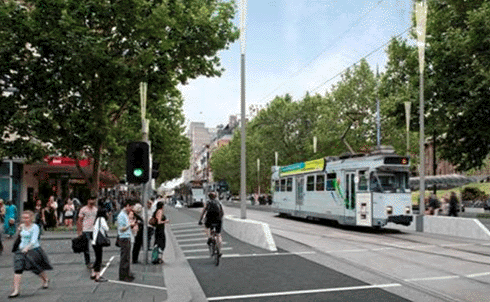 4. Economists have a duty to tell it like it is - they are the scientists of the financial system, and the truth bringers in a complex and often muddled world.
The global financial crisis continues to reinforce this. Similarly, the uncertainties and vagaries that climate change is already wreaking on our financial system, and others around the world, brings home the importance of this duty.
The 2013 drought, forecast to cost New Zealand up to $2 billion, or the super typhoon in the Philippines forecast to cost them $3 billion are two more sharp examples to add to this article.
That trend will only continue and this duty will not abate.
Floods in England and drought in California have brought another round of sterile arguments about whether climate change is to blame. Just as models of collateralised debt obligations all but assumed the impossibility of default, however, models of climate change all but assume it cannot have a catastrophic effect on the economy, no matter how bad global warming becomes. Far from exaggerating the threat, economists tend to understate it.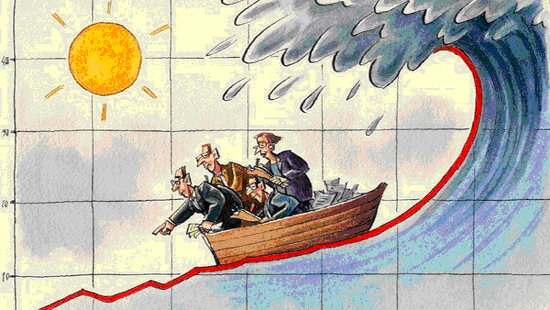 5. Tesla Hits All Time High and Apple might buy it.
I 'heard' Elon Musk (founder and largest shareholder) is low on cash, maybe he will sell?
That aside, here in New Zealand we need to produce more of all of the above - more Apples, more Teslas and more Elon Musks.
In the fourth quarter, Tesla posted $0.33 EPS on revenue of $615 million. The revenue number fell short of the $686 million analysts expected, but few care because earnings demolished the consensus estimate of $0.21 per share. Tesla delivered 6,892 cars in the last quarter, bringing their total 2013 vehicle count to 22,477.

Tesla stock hit an all time high on Tuesday after reports that Apple had considered Tesla as a potential acquisition target. As of 4:20pm EST, the company's stock was up over 15% in after hours trading to nearly $225 per share — another new all time high.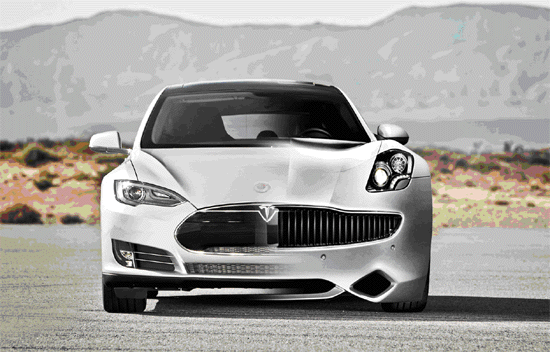 6. Climate change is here now and it could lead to global conflict - Nicholas Stern.
Climate change economist powerhouse Sir Nicholas Stern graced the front page of The Guardian earlier this week. In the wake of the major flooding in the UK, Stern has issued a clarion call for stronger action on climate change, highlighting the immense risks and economic costs in store if we delay.
If we do not cut emissions, we face even more devastating consequences, as unchecked they could raise global average temperature to 4C or more above pre-industrial levels by the end of the century.

This would be far above the threshold warming of 2C that countries have already agreed that it would be dangerous to breach. The average temperature has not been 2C above pre-industrial levels for about 115,000 years, when the ice-caps were smaller and global sea level was at least five metres higher than today.

The shift to such a world could cause mass migrations of hundreds of millions of people away from the worst-affected areas. That would lead to conflict and war, not peace and prosperity.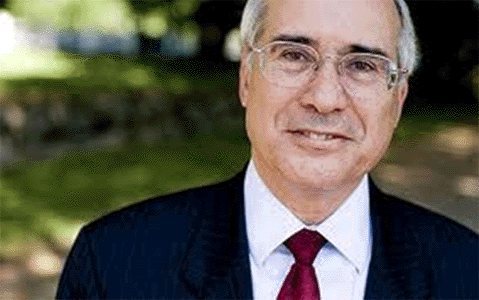 7. A new scientific study has shed light on the claims of a so-called "hiatus" in global warming over recent years.
Earlier studies have shown that - while atmospheric temperatures may not have shown a significant trend - the accumulation of heat in the Earth system has continued unabated, with more of it going into the deeper oceans than previously observed.
The new study has discovered a plausible mechanism for this with the strengthening of the trade winds in the Pacific over the last two decades.
Is it safe to say what goes down must come up?
The idea that global warming has "paused" or is currently chillaxing in a comfy chair with the words "hiatus" written on it has been getting a good run in the media of late.

Much of this is down to a new study analysing why one single measure of climate change – the temperatures on the surface averaged out across the entire globe – might not have been rising quite so quickly as some thought they might.

But here's the thing.

There never was a "pause" in global warming or climate change. For practical purposes, the so-called "pause" in global warming is not even a thing.
8. The Maori Iwi Leadership Group announced plans to file a NZ $600 million lawsuit against the Government for lost value in treaty settlements as a result of the crash in New Zealand's carbon price.
The Government's decisions to allow unfettered access to dirt cheap international carbon offsets and delay phase-in of the Emissions Trading Scheme have seen the price of New Zealand Units fall 80 per cent over the last three years.
What we have seen to date shows that a low-risk, media safe election year strategy is the priority for the Government.  This could present a significant blight to the scorecard.
It will be interesting to see how they play this one.
The Iwi Leadership Group, which represents over 60 Maori tribes, told Prime Minister John Key this week that the Maori have been disproportionately impacted by the 80 per cent drop in permit prices over the last three years.

The move by the tribes adds to pressure on the government to make changes to the scheme, which an increasing amount of critics say is not working. The Maori hold around 30 per cent of the market's permits based on carbon stored in their forests.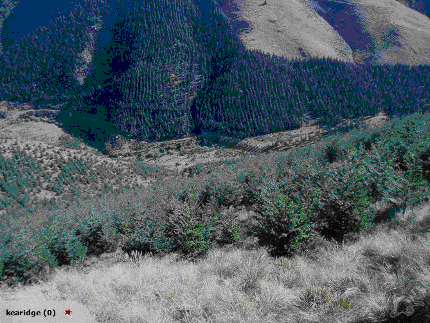 9. Auckland Council are having a crack at PPPs, on the exciting new SkyPath cycle bridge over Auckland harbour and beyond.
The success of the financing model's success remains to be validated in the New Zealand context, however it is good to see Mayor Len Brown's willingness to apply it to projects that will advance Auckland's goal of being the world's most livable city.
In a speech prepared for delivery in the morning to the Greater East Tamaki Business Association, Brown spoke optimistically of those schemes and his underground railway plans.

"The SkyPath will be Auckland's first public private partnership (PPP) and will eventually enable a great vision: a cycle and walking path stretching from St Heliers to Devonport. This will act as a real game changer for building pedestrian and cycleways around our city. This is a chance to cut our teeth on PPPs and show that we can deliver real value for money and better outcomes for ratepayers," Brown's speech said.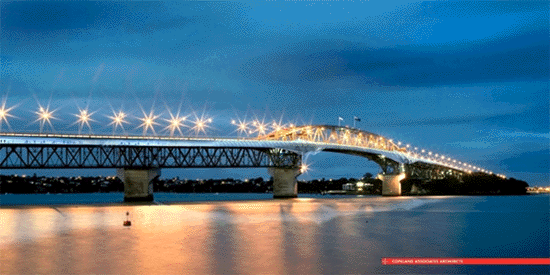 10. Quote of the week
In a world with rapidly increasing amounts of technology Roy Amara offers a useful thought:
"We tend to overestimate the effect of a technology in the short run and underestimate the effect in the long run."