Elizabeth Davies wonders exactly when and why it became so difficult to access your own savings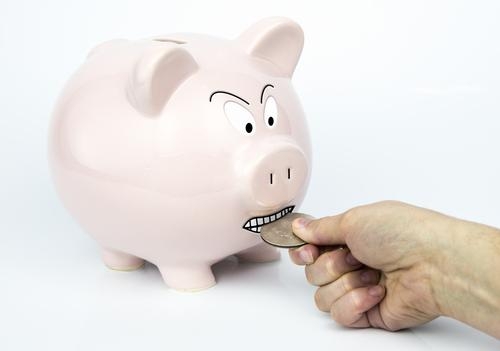 By Elizabeth Davies
I don't often step foot in banks. I tend to do everything online; my account is actually set up to charge me extra when I visit a teller to make a transaction. This suits me perfectly as my banking needs are pretty basic. A recent event however saw my partner and I making a visit to Westpac on Saturday.
Last week my partner's ute was stolen.
It was parked in a well-lit car park, right across the street from the busy bar where we were enjoying a good, old-fashioned, quiz night.
As we sat and watched the CCTV footage we realised we must have been just exiting the bar as the car drove out of the car park. It was a brazen theft.
My partner was fully covered by insurance, and luckily financial crisis was averted. He managed to find himself a good deal on a new ute and when the insurance money came into his account we headed to the bank to take out the cash.
Here is where our Westpac nightmare began.
At our local branch we were happily informed that they don't actually dispense cash. We couldn't help but crack half smiles, and once again read the sign 'bank' above the door.
The teller informed us that said branch is actually a hybrid bank. He didn't feel the need to elaborate further and we left mildly frustrated wondering what exactly it could be a hybrid of, if it didn't offer one of the most basic services expected of a bank.
Persevering, we headed down to the Newmarket branch.
My partner was informed that due to new money laundering laws he would be required to fill out a form in order to be granted access to his funds. Begrudgingly he did so. He was then asked where the money came from. Mike is a patient man but I could see that his cool, calm, façade was beginning to crack. The teller, clearly embarrassed, explained that he couldn't give him the money until he knew where it came from. "I made it selling drugs," said Mike. The teller smiled, as did a few others in line and there were murmurs of laughter.
The form and questions seemed as ridiculous as an American customs form. Are you a terrorist? It would have to be a pretty half-hearted terrorist that would confess because a form asked him to, likewise those making money in seedy ways aren't likely to tick that box when a bank requests it.
Eventually a machine spat out a pile of notes and without any further ceremony they were handed over.
When Mike asked the teller to count it for him, the man looked confused as if the concept was foreign. He eventually agreed to measure it using one of the machines that weighs the notes.
The teller, however, quickly became flustered as apparently the settings were wrong, because older, used, notes weigh more than new ones due to dirt build-up etc. It took him three tries and a visit from his supervisor before Mike gave up and just took what he was given.
I'm left wondering how and why it became so difficult to gain access to your own money. It seems slightly invasive that you have to declare to a stranger what exactly you're spending your cash on, be it a new car, breast implants, on overseas trip or an exotic porn collection. Isn't it your business and yours alone?
-------------------------------------------------
Elizabeth Davies is a 23 year old post graduate journalism student at Auckland University of Technology. She lives with her partner in Epsom and spends her free time refurbishing vintage furniture and attempting to bake while fighting a daily battle against her bank balance. She writes a weekly article for interest.co.nz on money matters and financial struggles from a young person's perspective.