Bernard Hickey calls on governments of all colours and sizes to bear down on prices so the Reserve Bank has lots of 'mates' during this tightening cycle Monetary policy needs mates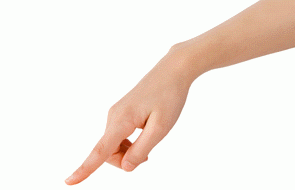 By Bernard Hickey
There's nothing like an actual interest rate hike and the promise of many more to focus the mind.
There'll be home owners and business owners hammering their calculators and spreadsheets hard this weekend to work out what the Reserve Bank's decision and forecasts mean for their budgets.
The bank increased its Official Cash Rate (OCR) by 0.25% to 2.75% and forecast it was likely to rise another 2.25 percentage points to as high as 5% within three years.
The speed of the increases might surprise a few people. Some economists are predicting the bank could increase the OCR three times to 3.25% by July.
Many will scramble to fix their mortgages for two or three years at somewhere close to 6%.
Anyone on a floating rate around 5.5% will find this attractive.
But don't be surprised if a flood of fixing pushes up rates ahead of borrowers as banks are forced to dive into wholesale markets to cover these fixed rate deals.
This could create a type of 'bow wave' that pushes up fixed rates so high that it may even make sense to stay floating.
Either way, the prospect of rising interest rates has already had an impact.
The Reserve Bank noted this week its speed limit on high Loan to Value Ratio mortgages had moderated house price inflation to the point where it said prices actually fell in seasonally adjusted terms in January.
But the rise in fixed mortgage rates late last year was also a major factor.
More rate hikes this year and next year will dampen the animal spirits in the housing market.
The prospect of rate hikes has also dampened the export sector.
News of the Reserve Bank's more aggressive rate hike track pumped the New Zealand dollar up to near a one-year high of 86 US cents late on Thursday.
It boosted the currency to a record post-float high of 80 on the Trade Weighted Index.
Those exporters not able to benefit from record high dairy prices are feeling the pain.
The Government's aim of boosting the export sector's share of the economy from 30% of GDP to 40% of GDP by 2025 looks increasingly aspirational rather than achievable.
So it's doubly important for anyone near the levers of power to do everything they can to help the Reserve Bank avoid steep and fast rate hikes.
That means monetary policy needs mates. Both parties have pledged to run budget surpluses if they are elected in September, but that's the least they can do.
The Green and Labour parties are rightly pressuring the Government over power price increases that are still running much faster than inflation.
There have also been a swathe of indirect tax increases on fuel and tobacco that have added to inflation rather taken the pressure off. Central and local government fees and charges have been rising at an annual rate of 3.5% to 4% for last 18 months.
Any new government or council should be bearing down as hard as they can on those fees and charges to help the Reserve Bank, and therefore help save those households, businesses and exporters from the pain of big and fast rate hikes.
Any new government, regardless of flavour, should also be doing everything it can to help boost supply of houses, skilled labour and competition to bear down on inflation.
That also means strengthening the power of regulators to restrain or force down monopoly pricing.
The more mates the Reserve Bank has the better.
---------------------------------------------------------------------------
This article was first published in the Herald on Sunday. It is used here with permission.