Elizabeth Davies would like to see more people helping, rather than taking advantage of, the financially naïve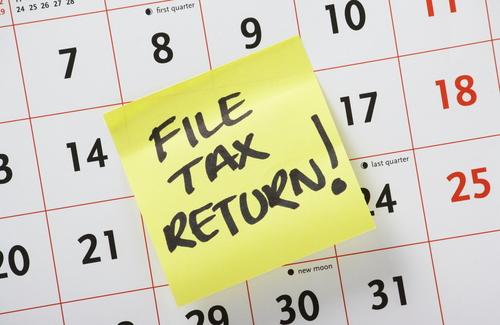 By Elizabeth Davies
As the end of the financial year swiftly approaches, tax refund companies begin broadcasting their 'woohoo' ads and setting up stalls in every mall foodcourt they can find, ready to swoop on unsuspecting and financially naïve people all over the country.
The most recognised of these companies is probably NZ Tax Refunds, the creators and dealers of the 'woohoo moment'.
This campaign is blatantly directed at students of the fast food generation; those who, like myself, are used to having a lot of things done instantly with minimum effort on our behalf.
Another thing that makes students prime customers is that they're not likely to have their own accountant and often have less financial knowledge than those who have been balancing their own cheque books for the last 20 years.
Two years ago I happily jumped on the woohoo bandwagon, eager to collect what I somehow had convinced myself was free money.
About last February my partner simply forbid me to use one of these companies to collect my tax return.
He gave me a piece of truly interesting information – I could cut out the middle man, I could in fact request my personal tax summary from the IRD and in turn organise my refund myself.
I was sceptical. If we could all do it ourselves why were so many people signing on with a company that charges a fee of 19.5% and a minimum $19 charge?
Companies range from a 15% fee (mytax.co.nz) to 19.5% (nztaxrefunds.co.nz).
I think for a lot of people it comes down to a lack of basic financial education.
My financial knowledge is still very vague but I'm learning things little by little.
We are a DIY nation. We generally shun the idea of paying someone to do something we can do ourselves. But in this case people are either intimidated by the idea of direct communication with the IRD, or they are simply unaware that the option exists.
Last year, after deciding to file my own tax return I was surprised when my bank account was credited from NZ Tax Refunds.
Like so many naïve youths, in my eagerness to sign up and collect my desperately needed cash I had failed to read the fine print. I didn't realise that by signing up with the company I was allowing them to become my registered tax agent, a status that would continue year after year unless I specifically contacted them to stop it.
I guess my concern is that there are so many companies determined to take advantage of financial naiveté and not nearly enough trying to combat it.
Stop handing out the half eaten snapper and give us a bloody fishing rod.
-------------------------------------------------
Elizabeth Davies is a 23 year old post graduate journalism student at Auckland University of Technology. She lives with her partner in Epsom and spends her free time refurbishing vintage furniture and attempting to bake while fighting a daily battle against her bank balance. She writes a weekly article for interest.co.nz on money matters and financial struggles from a young person's perspective.