Elizabeth Davies feels underwhelmed and left out in the cold by the 'baby bribe budget'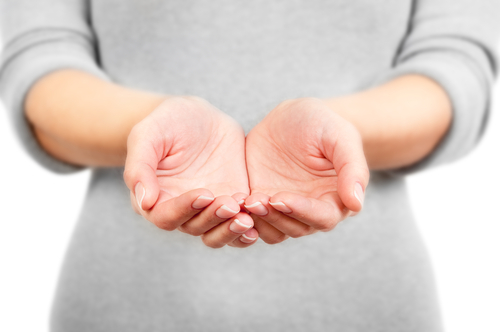 By Elizabeth Davies
Few people would argue that John Key represents the interests of young Kiwis. He seems to embody the social awkwardness we fondly mock in our parents' generation, and yet, despite his lame dad jokes, he doesn't feel like family.
The 2014 budget was announced on Thursday and I couldn't help but feel a tad left out.
The Government announced a NZ$500 million package that includes a four week extension (to 16 weeks) to Paid Parental Leave, an increase in the parental tax credit by NZ$70 a week and entitlement by two weeks to 10 weeks,  and extra funding for Early Childcare Education. GP visits will now be free for children under 13, a drastic jump from the previous age of 6.
While all this sounds wonderful the increased parental leave still leaves New Zealand below the OECD average of 19 weeks. There will also be no change to the maximum pay rate of $488.17 a week, giving mothers only 82% of the minimum wage, one of the lowest rates in the OECD. 
Free GP visits for under 13s sounds amazing until you realise that the scheme is opt-in meaning not all children will benefit from the change.
So National has given those they deem as the most important as little as they can get away with in the hopes of buying votes.
The budget has adopted the apt nickname 'Bill English's baby bribe budget' and it's easy to see why. National's desperate bid to bribe families and secure a re-election has come in the form of a $500 million cheque written out to Kiwi families. Not yet having popped out a child, this year's budget leaves me out in the cold.
Any hopes for first home buyers were quickly dashed when it became apparent we are not a priority, despite public surveys suggesting we should be. We were made one measly offering, a temporary drop of tariffs and duties on building supply materials imports, a measure which would save $3,500 on an average house build, not that any of us are even considering building a new home.
Not only did the budget offer little in terms of relief, it came with a heart wrenching warning that the annual net inflow of migrants is now forecast to peek at 38,000 in the second half of this year, a massive increase from the previously forecast 26,000. More people can only mean one thing – more pressure on the housing market.
The 2014 budget was a dismissive note to first home buyers, 'we have nothing for you and it's going to get worse before it gets better, P.S, have a baby and then maybe we'll talk'.
I can only imagine the frustration felt by those young professional New Zealanders who are desperately trying to buy their first home and establish some kind of financial security BEFORE starting a family. For them this budget serves one painfully obvious purpose – rubbing salt in the wound.
--------------------------------------------------
Elizabeth Davies is a 24 year-old graduate of the Auckland University of Technology post graduate journalism course. She lives with her partner in Epsom and spends her free time refurbishing vintage furniture and attempting to bake while fighting a daily battle against her bank balance. She writes a weekly article for interest.co.nz on money matters and financial struggles from a young person's perspective.