David Chaston on a fiscal wormhole; distorted values; big bribes; dangerous speeds; the huge growth in energy; reversion to the mean; Hunter S. Thompson; Dilbert & more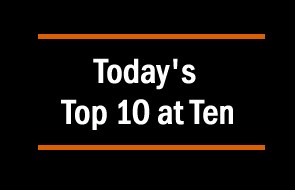 Here's my edition of Top 10 links from around the Internet today.
We have a Monday-Wednesday-Friday schedule for Top 10. Bernard will be back with his version this Wednesday. We will have another guest posting on Friday.
As always, we welcome your additions in the comments below or via email to david.chaston@interest.co.nz.
See all previous Top 10s here.

1. Europe's fiscal wormhole
Europe is in a tight spot economically.
The hunt is on to find a stimulus solution.
France wants to stimulate with more debt. Germany insists national debt limits remain.
The regions best brains are trying to square the circle.
At the same time, deflation looms. The ECB's Draghi has a plan, but it is constrained by previous rules and faces German opposition.
Up steps Guntram B. Wolff with a cunning plan.
With all of the rules pointing toward recession, how can Europe boost recovery?

A two-year €400 billion ($510 billion) public-investment program, financed with European Investment Bank bonds, would be the best way to overcome Europe's current impasse.

Borrowing by the EIB has no implications in terms of European fiscal rules. It is recorded neither as new debt nor as a deficit for any of the member states, which means that new government spending could be funded without affecting national fiscal performance.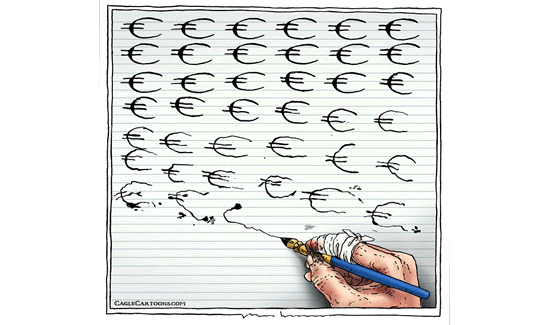 2. Distorted values
Last month the RBNZ published data that showed the 'value' of our houses was a remarkable $725 bln as at March 2014, a rise of more than $53 bln in a year. Heck, last week Statistics NZ reported that the total of our exports for the year to September was only $51 bln. I am sure when we are able to match September data, the gain of 'property' over 'exports' will be even greater.
It's a distortion because companies who export pay tax on their businesses, whereas those housing gains are all exempt from tax.
It's a distortion because those exports are companies 'revenues' and not their profits, whereas that housing $53 billion is all an untaxed gain.
To expand the RBNZ data, we took the Census counts of dwellings, updated it with [delayed] building consent data, and valued these by QV's average values. That gives a good look at just where the housing 'value' lies and exposes how distorting the Auckland market is. A third of the national population is in the Queen City, but more than 45% of the housing value is in this one city.
But the data also showed other interesting and somewhat unexpected insights. For example Hamilton has a bigger population than Tauranga, but its housing value is lower.
And another somewhat surprising insight comes by looking at the 'playground' regions. Coromandel and Whangarei Districts have their housing stock and values pumped up by holiday houses. The Census shows that 'unoccupied' houses represented 49% and 20% respectively of all those regions' houses. In Queenstown-Lakes it was 28%.
But 'holiday house' distortions are nothing like the madness that is going on in Auckland.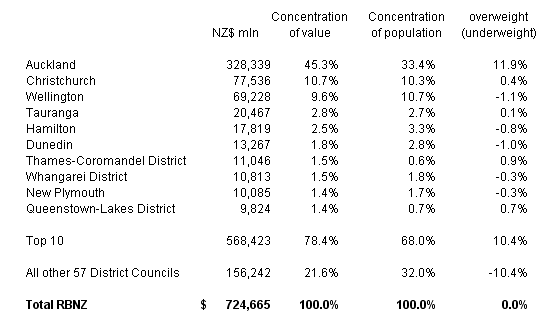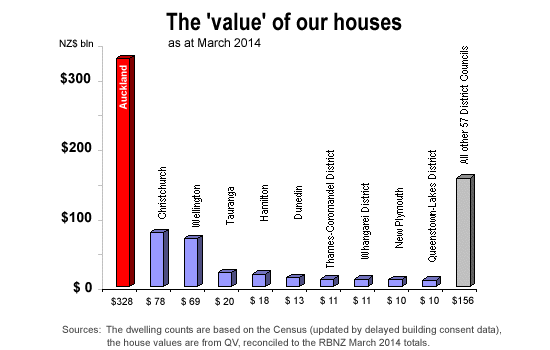 3.  Long-term tendencies point downward
By the time you read this, the results of the ECB bank stress tests will be known. But Mohamed El-Erian, the former PIMCO head says this is now probably a side-show. He spoke about how Europe's core countries are failing to adequately confront their flagging economies.
Soon, banks will no longer be the biggest risk to the financial system and the economy. And five years from now, many credit institutions will be smaller than they are today, having discontinued some types of business, and will better support the real economy.

The US, the UK, Ireland, Iceland, Greece and other countries fell in love with the wrong growth model. They believed that - following the agrarian economy, industrialization and the service economy - the primacy of financial industries represented the next step of capitalism. Financial service providers that supported the rest of the economy turned into banks serving only their own interests.

Of course the euro zone could have done better. The high unemployment rate, particularly among the youth, is alarming. But the same applies for the US, UK or Japan -- there is too little investment overall, and reforms to labor and production markets are incomplete. With the exception of Germany, the highly developed economies slept through their opportunity to renew themselves.

Neither the Fed nor the ECB believe anymore that this model is sustainable on the long term. With their loose fiscal policy, they merely want to build a bridge until a system has been established in which banks play a serving role again.

And I'm afraid that the malaise and the weak growth will be here for a long time. Some politicians still don't realize how serious the situation is. They believe it's only a cyclical problem, just as there have always been periods of economic downturn and periods of boom. But the long-term tendency points downwards; the capacity to grow is declining continuously.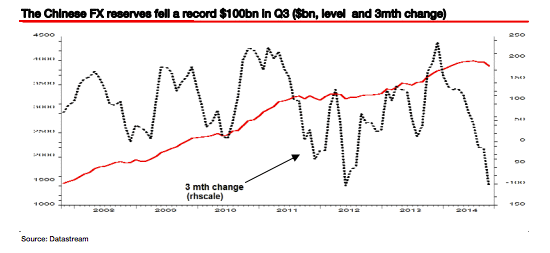 4. Graft on a grand scale
The scale of the transfer of bribes out of China is truly impressive. The AFR has a major review of the problem and Australia's part in it as a destination. There seems little doubt that New Zealand is also a destination, but that is just my opinion.
The AFR report however points out how difficult it will be to prosecute the Chinese bribe takers in Australia: they will no doubt get protection because the penalty for corruption in China is death. I suspect that will be another sore point between Australia and China as they try to negotiate an FTA (along with coal tariffs, the AIIB, and others).
The Chinese are calling it "Operation Fox Hunt" and the numbers involved are staggeringly large. The Washington-based ­Global Financial Integrity group has estimated that $US2.8 trillion flowed out of China illegally between 2005 and 2011.

The Central Commission for Discipline Inspection, China's top corruption fighting body, estimates the figure could be as high as $US1.5 trillion for this year alone.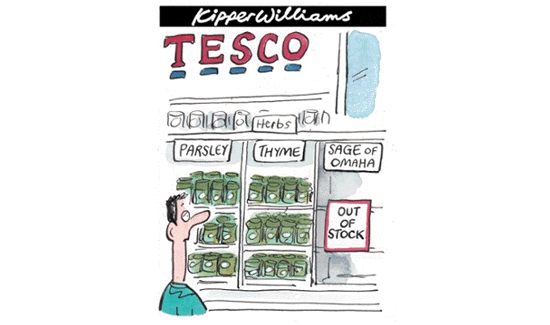 5. woops
Very low interest rates are unstitching some multi-lateral arrangements. The latest to be caught by them is the IMF, as the FT notes:
The SDR rate is what the IMF pays to its lending nations for the use of their funds. It then adds a margin to calculate the rate on its loans to Greece and other countries. The change will ensure lenders get a small positive return and fractionally raise costs to borrowers. The rate is calculated as a weighted average of the three-month risk-free rates in euros, yen, dollars and sterling.

After staying positive throughout the financial crisis, that basket has threatened to turn negative in recent weeks, as both the euro and yen rates have fallen below zero. They were affected by the European Central Bank's move towards negative rates and continued easing by the Bank of Japan.

The most recent weekly calculation came in at 0.03 per cent. That reflected a euro rate of minus 0.02 per cent, a yen rate of minus 0.01 per cent, a dollar rate of plus 0.01 per cent and a sterling rate of 0.05 per cent. That rate will now be replaced by a 0.05 per cent floor from next week.

The possibility of negative rates caused several problems, according to a senior IMF official. There is no legal basis in its articles of association for paying a negative rate; it would have created a perverse situation where creditors were paying to lend money to the Fund; and it would have frozen up the SDR market as no country would have any reason to participate.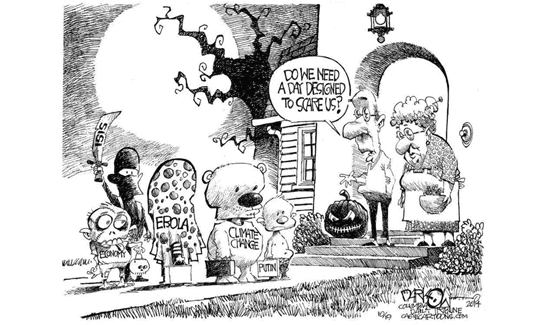 6. 'Speed is dangerous'
Here is a holiday Monday article that is worth taking the time to read - slowly. Mark Taylor wants us to slow down. I don't particularly buy his thesis but he raises matters that we should all contemplate. Those who feel they are being left behind will find his analysis helpful. Those who think they are keeping up need to understand the other view.
Here is a taster - it is here to try and get you to read his whole piece.
Though the importance of high-speed, high-volume trading is widely acknowledged, its political and social implications have not been adequately understood. The much-discussed wealth gap is, in fact, a speed gap.

In the past 50 years, two economies that operate at two different speeds have emerged. In one, wealth is created by selling labor or stuff; in the other, by trading signs that are signs of other signs. The virtual assets scale at a speed much greater than the real assets. A worker can produce only so many motorcycles, a teacher can teach only so many students, and a doctor can see only so many patients a day. In high-speed markets, by contrast, billions of dollars are won or lost in billionths of a second. In this new world, wealth begets wealth at an unprecedented rate. No matter how many new jobs are created in the real economy, the wealth gap created by the speed gap will never be closed. It will continue to widen at an ever-faster rate until there is a fundamental change in values.

The obsession with speed now borders on the absurd. In the world of high-speed trading, investors in Chicago, for example, can no longer trade on New York markets because of the additional nanoseconds required to transmit buy and sell orders over networks that can never be fast enough. Far from making place irrelevant, speed has made location more important than ever. Financial firms, following a practice known as "co-location," now build facilities for their servers located as close as possible to the servers of the markets on which they trade.

But speed has limits. As acceleration accelerates, individuals, societies, economies, and even the environment approach meltdown. We have been conned into worshiping speed by an economic system that creates endless desire where there is no need.

Many people lament the fact that young people do not read or write as much as they once did. But that is wrong—the issue is not how much they are reading and writing; indeed they are, arguably, reading and writing more than ever before. The problem is how they are reading and what they are writing. There is a growing body of evidence that people read and write differently online. Once again the crucial variable is speed. The claim that faster is always better is nowhere more questionable than when reading, writing, and thinking.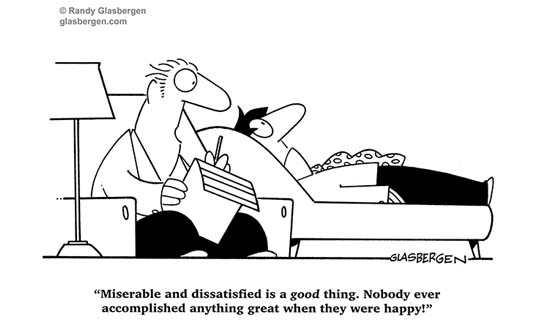 7. Energy everywhere
The world is awash in energy. Where ever you look, businesses and nations are planning to produce more. Today's news is all about the huge upsurge in fossil-fuel resources. But solar is also making huge efficiency gains. 
However I was somewhat surprised to find the following graphic: there are enormous plans for more hydro, plans that could double world-wide output. Everyone want to dam rivers to store and generate energy. Never under-estimate human ingenuity or enterprise (or the occasional predisposition to be stupid).
The range of energy projects is breath-taking and hydro is no exception.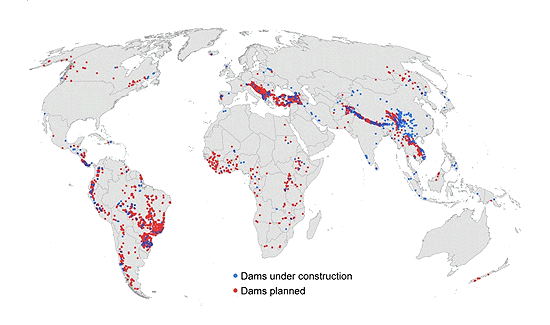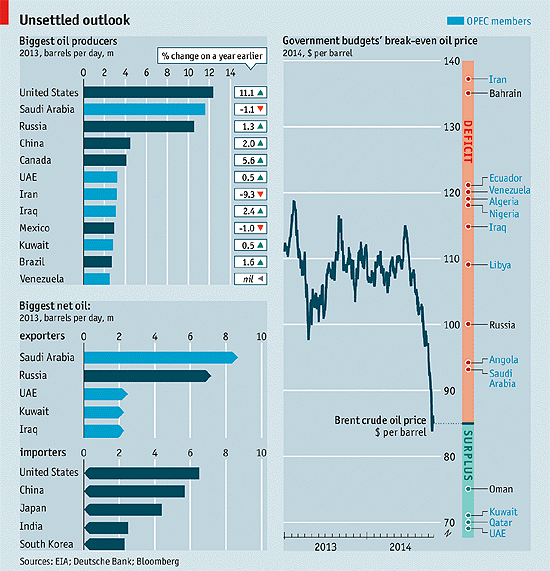 8. Just ask the Soviets
In the case of China and India, the core driver of why a more positive path is likely to continue is the simple process of urbanisation says Jim O'Neill who coined the term BRICs. Only just more than half of Chinese and a third of Indians live in cities. When people move from rural areas to cities, their economic output tends to rise sharply.
O'Neill is following a well-worn path of predicting the future from the recent past. But not everyone is buying the idea anymore. Neil Irwin surveys the changing thinking in his NY Times column.
For decades, economists have been building models to try to understand the mysteries of what drives growth. Is economic destiny shaped by culture? By government institutions? By patterns of industrialization?

But those debates have been inconclusive. Consider some of the economic success stories of the last generation — China, India, Mexico, Poland, South Korea and Turkey, to name a few. All have different cultures, government institutions and economic development strategies.

Years of work on growth theory suggest that there is no secret recipe for a developing nation to achieve prosperity. As it turns out, a simplistic reversion-to-the-mean approach explains economic growth about as well as some more complex approaches to predicting which countries' economies are poised to boom or shrink.

This work also offers a reminder: If you just extrapolate from the recent past to predict the economic future, you are likely to be wrong. Analysts predicted that the Soviet economy would soon surpass the American economy in the 1960s, that Japan's would do the same in the 1980s and that the United States had achieved a new era of perpetual speedy growth in the late 1990s. None of these have come to pass.

In other words, when it comes to predicting nations' fates over the long haul, we know a lot less than we like to admit.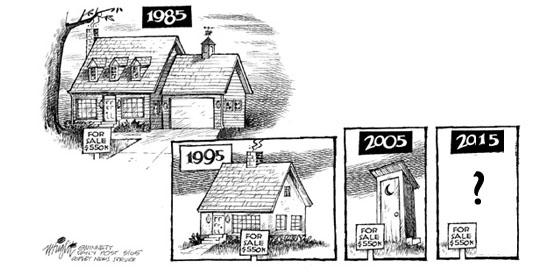 9. Banks unwilling to lend to SMEs; corporates do it instead
We have reported elsewhere that the ECB is contemplating buying corporate bonds. Why would they do that?
Well, actually there is a good reason, as FT Alphaville pointed out:
But we recently learned, via Nordea's Aurelija Augulyte, of an odd peculiarity within the European financial system that could justify the rumored move, buried in a footnote of an ECB working paper that came out last April:

Improved funding conditions for large corporations can also benefit small and medium-sized enterprises indirectly, in particular through two forms of financing within the corporate sector itself: intra-sector loans and trade credits. These represented 40% of the unconsolidated debt of non-financial corporations in the euro area (which itself amounted to €13 trillion in 2011), a share similar to that of bank lending.

In other words, big companies in the euro area often act like banks to smaller companies. Since actual European banks seem either unable or unwilling to boost credit to small and medium enterprises because they are insufficiently capitalised, the ECB may be gambling that non-financial corporations can fill in the gap by borrowing ultra-cheaply in the capital markets and then lending the money onward for a modest return to the real economy. (For what it's worth, Japanese conglomerates have a history of doing the same thing on a large scale, and it didn't end well.)

Whether this will work is anyone's guess, but it is certainly a creative approach to making sure that monetary stimulus is transmitted through a broken financial system.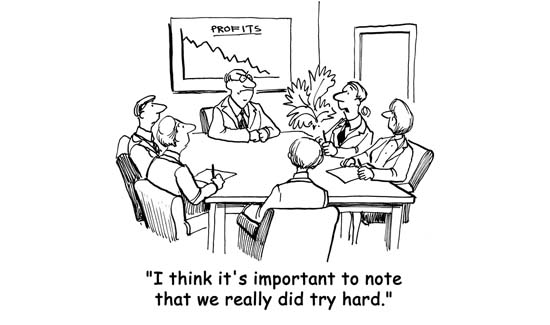 10. Shallow money trench
"The music business is a cruel and shallow money trench, a long plastic hallway where thieves and pimps run free, and good men die like dogs. There's also a negative side." - Hunter S. Thompson