Andrew Hooker says the consumer is the winner - for now - from insurers flip flopping over sum insured policies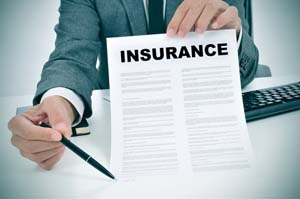 By Andrew Hooker*
After the Christchurch earthquakes the New Zealand insurance industry announced that full replacement cover would be changed to sum insured. No longer could you insure your house for an unlimited sum insured. Such policies were no longer sustainable. Some blamed the reinsurers.
But previous articles argued that in fact the insurers were to blame for not properly vetting insurance risks.
Insuring a house with an unlimited monetary sum insured should be sparingly offered. But the earthquakes unearthed cases where insurers, without proper vetting or checking of houses, offered these policies to anyone who picked up the phone.
"No more" the industry declared post-earthquakes. It was just not possible to offer these policies, and the consumers were left with that almost impossible task of working out their own sums insured. Insurers declared that the changes were a direct result of natural disasters around the world, including the earthquakes. Apparently reinsurers would generally only provide cover to New Zealand insurance companies if there was a sum insured limit.
Quantity surveying companies stepped up to the mark and offered to provide costings. But paying large amounts for these services was outside the affordability of many home owners. So many New Zealand home owners were left with dangerously underinsured homes.
There is one certainty about the insurance industry. Products and prices are cyclical. In the face of competition, the uninsurable becomes insurable. And lessons of the past are forgotten or ignored.
Another factor is undoubtedly profits. Since the earthquakes house premiums have risen hugely, as have the profits of the insurers. In 2013 Vero Insurance announced a 264% increase in New Zealand earnings in the wake of the Christchurch earthquakes with a $66M increase in its trading result. And in 2014 IAG, underwriter of State Insurance, NZI, AMI and Lumley, increased its gross written premium revenue by 17% to A$1.85 billion. The insurance margin increased to 11.5% from 8.9% in 2013.
Times are great for insurers and so they start to sniff around for market edge.
That is when the uninsurable becomes insurable. And first off the rank was Tower, offering no sum insured cover for fire claims. To its credit Tower put its head above the parapet and insured the uninsurable. And now Vero has met Tower and raised it by a few more risks, offering no sum insured cover for all but natural disaster and 10% uplift on sum insured even for natural disaster.
Interestingly, the Insurance Council, an organisation that represents the insurance industry in New Zealand, has not yet caught up, still declaring on its own web site that homeowners have to state the dollar amount they want to insure their home for, so that the most a consumer can get in the case of a claim is the sum insured. Well two insurers have broken ranks, and no doubt the rest will follow.
The consumer is the winner. For now. A betting person would put a few dollars on an eventual complete turnaround. Before long, insurance will have completely reversed its position and will be offering no sum insured cover across the entire policy.
Let's hope they remember this when they get burned again. And it will happen.
-------------------------------------------------------------
*Andrew Hooker practices as a specialist insurance lawyer in Albany on Auckland's North Shore. He is also director of Claims Information Specialists Ltd, an insurance information website.