Eric Crampton warns of the unexpected consequences and costs in using the tax system to right perceived social problems. Making things more confusing is never a good idea, he says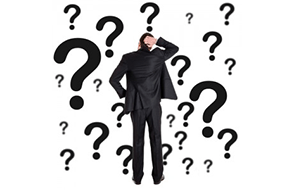 By Eric Crampton*

I have never been a fan of the old prayer wishing confusion upon one's opponents.
In a real war, your enemy's confusion helps.
But in policy battles, it rather seems to me that that confusion hurts everybody.

Take GST.
New Zealand is blessed with what is about the world's cleanest value-added tax.
Australia's GST is in dire need of modernisation – their tax exemption regime around food, for one, makes ridiculous and arcane distinctions between bread and crackers and around just what gets to count as a pizza, as noted by the Australian Broadcasting Corporation this week.

Nevertheless, it is not hard to find local advocates of exempting 'healthy' food from GST to change peoples' diets, or for exempting food entirely to help poorer people.
Both proposals are hopelessly confused: they are very costly ways to fail to achieve the desired objectives.

To start with, so long as richer people spend more money on food than do poorer people, exempting food from GST does more to help richer people than it does to help poorer people.
If your goal is to help poorer families be able to afford more food, policies that reduce the cost of housing leave more space in the budget – but we will come to that later. Food exemptions from GST are a very expensive way of helping poorer people as compared to just using our existing income transfer programmes – or making jobs easier to get.

Further, exemption regimes make a mess of GST accounting.
If you think that we should tax people until they eat the way you want them to eat, it is better done with an excise regime than by wrecking GST. We will be taking on the case for and against food taxes later in the year.

But now back to housing. There seems a substantial block of people who simultaneously believe inequality to be a terrible blight, and who fiercely defend their right to prevent anyone else from doing anything that might change their neighbourhood's 'character' and to prevent urban sprawl.
Economist Matthew Rognlie has shown that the bulk of Thomas Piketty's findings of increased inequality are due to inflation of the value of housing; this in turn is largely due to restrictions on land use preventing both building up and building out.

Business Day's Michael Pascoe puts it bluntly: those who rail against inequality while freezing their cities under zoning and heritage ordinances are a big part of the problem. Much of what he says about Australia holds here too.

I do not wish confusion on those whose values differ from mine.
I wish them instead a better understanding of the unintended consequences of the policies they advocate. 
-----------------------------
Dr. Eric Crampton is Head of Research at the NZ Initiative