Nirmal Nair on Tesla, smart cities & rates, a city's size & livability, ranking councils, NZ universities & penguins, cyber security, blackouts, Dilbert & more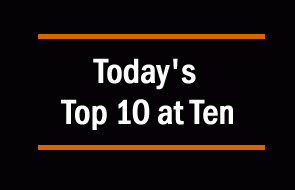 Today's Top 10 is a guest post from Nirmal-Kumar Nair, an associate professor at the Department of Electrical and Computer Engineering at the University of Auckland.
As always, we welcome your additions in the comments below or via email to david.chaston@interest.co.nz. And if you're interested in contributing the occasional Top 10 yourself, contact gareth.vaughan@interest.co.nz.
See all previous Top 10s here.
For this issue of Top 10, I highlight energy storage, nuclear reactors, cyber security and blackout news, smart urban infrastructure provisions, local management & benchmarking; public perception around multi-retailers, and university advertising.

1. Elon Musk in news with home storage batteries.
In my Sept 2014 Guest Top 10 contribution, I had flagged through item 8 the news release by Tesla CEO, Elon Musk regarding all the electric vehicle patents becoming opened up. This has evolved now into their latest news in the space of residential battery packs. Has he taken a big risk or pursued a great opportunity to add value to customer's demand for control and independence?  
Tesla's Powerwall is primarily a "UPS" (uninterrupted power supply) for home electricity needs during power outages. Like their Tesla Electric Vehicle, the initial consumer uptake is likely to be early adopters who are interested in new technologies, getting more value from existing solar photovoltaic generation and requiring very high security of supply. Tesla's Powerpack, the company's utility scale storage option, will accelerate global trials by utilities who having been looking for reasonably sized and competitive battery products.
Previously Google had trialled another technology in similar industry space Google's smart Meter (item 6 of my Sept 2014 column). Tesla's vision is that battery technology will pervade similar to the Photovoltaic panel that flooded global markets in the first decade of the 21st century.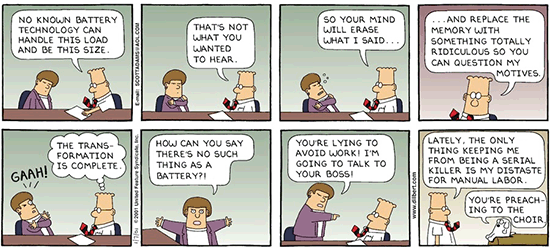 2. Energy storage technologies and market in the US.
Speaking about Tesla's residential small scale storage options emerging, this site gives you a very conservation estimate of the opportunities that electric utilities and regulators in the US have for storage in their systems.
3. Can "smart cities" bring down rates ?
The "rate increase" news to support Auckland's future growth brings to the fore the international dilemma surrounding increased urbanisation and growth of cities. The World Health Organization estimates that 70 percent of the global population will live in cities and towns by 2050, up from just about 54% percent today.
The growth of cities fuelled by inter-dependence of infrastructures raises the need for a vision of a "Smart City" that attempts to holistically capture the services and needs of urban living. It also provides a way to understand better how to resource and finance these needs. Governments are coming up with vision statements like the UK and also private-public consortiums are emerging in this direction. Efficiencies are from the viewpoint of public infrastructure spends and efficient/attractive option offerings for consumers.

4. Top 10 liveable cities in the world: Does the size of a city matter ?
The approximate population (in millions) for the top 10 liveable global cities, as per Mercer's 2015 survey (conducted annually to help multinational organizations compensate employees fairly) are:
Vienna (1.731); Zurich (0.37); Auckland (1.413); Munich (1.378); Vancouver (0.603); Dusseldorf (0.586); Frankfurt (0.671); Geneva (0.5); Copenhagen (0.58); Sydney (4.84).
Is there an optimum size that dictates global livability indices?  I wonder…  Can Greater Auckland grow to 50% of the current Greater Sydney population and still retain the high livability statistics?
5. Top 20 UK Councils ... Yes there is a ranking for councils.
In recent years I have been very interested both as a city dweller and as an energy researcher in the comprehensive operational efficiencies of interdependent infrastructure elements. This also aligns with my recent research endeavours on Smart city frameworks. The Telegraph had a piece on the UK's 20 top councils.
Is there one for New Zealand's 78 odd council bodies, anyone?
6. Is there a consumer preference for multi-utility retailers?
Consumers will see more of multi-utility retailers offering bundled offers, like the recent one from Trustpower for New Zealand. This will span telecommunications, energy, internet service providers, streaming entertainment products, home-security etc.
The challenge for the retailers and companies offering these services will be to provide the same level of privacy that customers expect from their traditional utility services along with their other products that requires more transparency, outreach and engagement amongst their entire customer base.
Traditional services like advertising, publishing, entertainment, retail shopping etc. have been in the past 15 years challenged by digital and IT options.  Will those same approaches by companies like Google, Apple and Tesla serve their desire to incubate new products and services that require physical infrastructure control and practice?
These new options will need to incorporate health, safety, insurance and privacy preferences of individual consumers which the current monopoly providers offer. Technical, commercial, pricing and business models will have to be experimented and evolved in this changing world of providing utility services to consumers.

7. State of affairs of new nuclear power reactor installation globally.
15 countries are currently awaiting the deployment of varying capacities of nuclear power generation into their installation mix. A technology company by the name of Terrapower seeded by funds from the IT business is looking to develop next generation safe reactor design.


8. New Zealand/Australia universities and international students.
My Feb 2015 Top 10 highlighted the cost of tuition fees in top US and UK universities. One thing that caught my recent attention was the different ways countries are advertising to attract students.
The Australia and New Zealand sub-section is promoted by the following.
Indeed, who could turn down the sun and sand of Australia, or the rugged natural beauty (and penguins!) of New Zealand?
In contrast the US and Canada have the following blurb:
Not only do US universities dominate the world rankings, the country also offers a huge range of exciting and iconic study locations. Meanwhile, northerly neighbor Canada has its own broad selection of internationally renowned universities and top student cities.

9. Cyber security of critical energy infrastructure.
Cyber security incidents are emerging as one possible reason for large scale blackout investigations. The US is revisiting its utility threat perception and hardening its cyber-security framework in the context of next generation utility infrastructure. Other nations are likely to follow suit.

10. Blackout watch.
In follow up to my Feb 2015 Top 10 item #9 on blackouts, Turkey witnessed a 10 hour country wide complete shutdown on March 31st.  The initial cause cited in the media, including by their Prime-Minister, was attributed to cyber security issues but was quickly retracted.  Speaking of inter-dependent infrastructures, during power outage if your home-communication relies on fibre infrastructure one needs backup power supply.