The NZ Initiative's Khyaati Acharya says non-intrusive paternalism, including 'nudging' people in the 'right' direction needs to be treated with extreme caution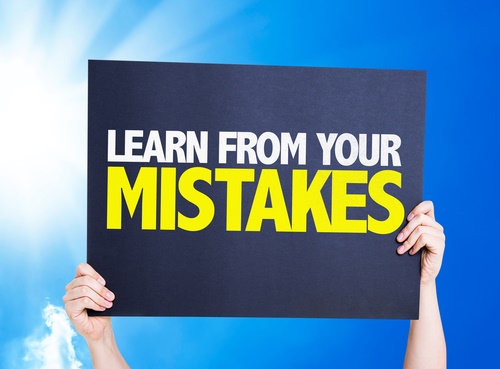 By Khyaati Acharya*
Humans often make stupid decisions - contrary to what we'd prefer to believe. Most psychologists would argue we're not actually all that rational.
At least, this is the reasoning behind nudge theory, a concept that justifies gentle paternalism by public and private institutions to guide individuals towards making better choices.
For those unfamiliar with nudging, the idea was proposed by American academics Richard Thaler and Cass Sunstein in a 2003 paper, Libertarian Paternalism is not an Oxymoron. The theory is rooted in behavioural economics, a field that lies somewhere between the economic principle that people respond to incentives, and the psychological stance that people do not always act rationally.
The idea rests on the assumption that humans are inherently flawed and, as such, are prone to poor decision-making that may not always be welfare-promoting.
According to behavioural economists, we are not rational utility-maximisers and might require gentle 'nudges' towards making better decisions. Sunstein and Thaler contend that this form of temperate paternalism is, in any case, far preferable to the coercive 'shove' policies that eliminate personal choice, deplored by advocates of individual freedom.
Rearranging carbonated drinks in a supermarket aisle to encourage healthier consumer choice is a nudge. Banning fizzy drinks outright is a coercive shove.
Respecting and allowing individual choice is a fundamental tenet of modern societies. But does it rely unduly on the presumption that we are capable of making good choices for ourselves – or at least better choices than anyone else could possibly make on our behalf?
Sunstein and Thaler argue it is foolish to assume that "almost all people, almost all of the time, make choices that are in their best interest or at the very least are better by their own lights".
They claim individuals lack clear preferences, are ill-informed and vulnerable to cognitive biases. The consequence is that individuals make inferior decisions that then impede their own welfare. Of course, many of these decisions would change if only individuals had complete information, unlimited cognitive abilities and endless willpower.
One obvious example of 'poor individual choice', as cited by Sunstein and Thaler, is the high rates of obesity in North America. There are copious volumes of evidence warning of the serious health risks caused by obesity, not to mention the information-overload aimed at improving dietary choices. Yet, more than 60% of Americans are considered either obese or overweight. If people's main goal were bodily health, we could likely conclude that the wrong dietary choices were being made. A nudge towards improving these choices could be something as simple as placing the fruit before higher-calorie desserts in a cafe.
Some would be inclined to contend that this is all still rather paternalistic. But Sunstein and Thaler argue that a major misconception is that there are viable alternatives to paternalism. In most situations, it is necessary for some kind of third party to make a choice that will inevitably affect the behaviour of others.
But herein lies the problem.
Sunstein and Thaler assume in this example that bodily health is the highest priority of each individual. Certainly, good health may be a broad objective of the aggregate population. But nudge theory risks neglecting consideration of individual preferences.
Should an external party nudge an individual towards consuming an apple over cake in pursuit of personal health, when cake would have made that individual far happier?
Nudging rests on the premise that it is possible for organisations and institutions to steer individuals toward welfare-improving decisions without blocking or fencing off choices. The decision to opt-out of default choices must be available, and the costs of doing so must be virtually non-existent.
You'd be mistaken if you thought you had never seen nudge theory in practise. Consider the voluntary long-term savings scheme, KiwiSaver.
Many New Zealanders have unwittingly been nudged along in their choice of KiwiSaver fund. Most Kiwis, upon joining the scheme, are automatically entered into a conservative fund. These are investment portfolios in cash and bonds that are low risk – and low return.
The justification for KiwiSaver was the low average rate of saving by New Zealanders, and the concern that many would be unprepared for retirement as a result.
However, this has created a presumption among some commentators and economists that third parties should introduce more nudges to encourage people to make the best decisions for the majority without resorting to outright paternalism. Without nudges, oversimplification of policy initiatives and greater limits to freedom might otherwise be necessary.
Nevertheless, we need to be cautious about turning a nudge into a shove.
KiwiSaver is again an example of how this can occur. Many financial advisors will tell you that you need to take on some portion of risk if you are to grow your pension nest egg to adequately support you in retirement. This means shifting some investment towards a balanced growth fund with an exposure to equities that are higher risk, but also higher return.
Despite this, the KiwiSaver scheme nudges all savers into conservative schemes. Sunstein and Thaler would argue a third-party nudge toward improving savings rates is better than the alternative, which is likely less people saving anything at all. The corollary is that many New Zealanders remain in the default conservative scheme, which potentially makes them worse off in the long-run.
Consider a 22-year old graduate about to enter the workforce and KiwiSaver scheme. With many decades of earning potential and savings potential ahead, it seems unwise to automatically allocate a young person a conservative KiwiSaver portfolio. And yet, this is precisely what happens in practise.
A 2011 Treasury paper found KiwiSaver had had no effect on aggregate savings rates. Evidence on the long run effect on net national savings of the scheme has been marginal at best. Given the peripheral outcome, it is quite possible that the scheme has made many savers worse-off through overly-conservative default settings.
Contentious though the idea is, nudges can occasionally work. But this "nonintrusive" conception of paternalism must be treated with extreme caution – there is a fine line between a paternalistic nudge and a coercive shove.
Paternalism by any other name, still doesn't smell sweet. Especially if it moves the dessert too far away.
------------------------------------
*Khyaati Acharya is a research assistant at the New Zealand Initiative, which provides a weekly column for interest.co.nz.