Paul Barber on inequality issues, a new film, indebted Kiwis, ghettos of the rich and homeless poor, incentives and sanctions, some glimmers of hope, Dilbert and more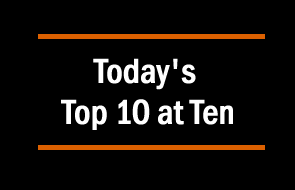 Today's Top 10 is a guest post from Paul Barber who is a policy advisor at the New Zealand Council of Christian Social Services, which leads the Closer Together Whakatata Mai reducing inequalities campaign.
In this week's Top Ten he looks at some of the recent developments in the debate on inequality and its impact – a new film, indebted Kiwis, ghettos of the rich and homeless poor, incentives and sanctions, and some glimmers of hope.
As always, we welcome your additions in the comment stream below or via email to david.chaston@interest.co.nz.
And if you're interested in contributing the occasional Top 10 yourself, contact gareth.vaughan@interest.co.nz.
See all previous Top 10s here.
1. Filming the Divide.
The Divide is a documentary film directed by Katherine Round about inequality inspired by the influential book The Spirit Level. It had its first showing at the [English] Sheffield Film Festival in June and it is doing the rounds of film festivals before general release later this year.
Early reviews are really positive: "The Divide is sublime - achingly so. A must see for all ages, all races and all classes" so keep an eye out for the NZ release.
2. Spending to cover the inequality gap.
Max Rashbrooke has responded to the NZ Initiative claims about inequality in New Zealand. The inconvenient truth when you talk to those affected (not Treasury or NZ Initiative analysts) is that people are running up debt or "desperate paddling to keep afloat" as people seek to get by and meet housing and consumer costs on incomes that aren't keeping pace with rising costs. No wonder New Zealanders have high levels of debt.
3. Ghettos of the Rich.
The way the rich tend to cluster together into neighbourhoods of wealth and privilege is an important driver of inequality suggests social geographer Phillip Morrison.
He has looked at how the people who have real choice about where to live (those with higher incomes) tend to self-select themselves into neighbourhoods where housing and access to elite education offer the best ways to build and preserve their social status.
Observing the New Zealand story, he thinks these ghettos of wealth are the active force in growing inequality of income and especially wealth, whereas the poorer workers end up living where ever they can find a place and make fewer active choices.
4. Meanwhile more than 34,000 are homeless.
The other end of the housing inequalities are the around
34,000
 or 3% of people in this country without any kind of adequate housing – the homeless or those in "severe housing deprivation".
The pitiful inadequacy of the additional social housing investment proposed over the next three years compared to the geography of need is striking.
Without mentioning the obvious Auckland gaps, just down the road from us in Porirua, more than 600 people are in severe housing need and it would take probably between 200 – 300 housing units to meet this extreme need, yet the government plans to add only another 20 extra one-bedroom units to the supply of social housing in that area. Don't imagine for one second that private landlords are queuing up to fill the remaining gap – why aren't we doing more? Perhaps because the decision makers sit far away in their neighbourhoods of privilege…
5. New Zealand Is a low-tax Country.
New Zealand has the lowest tax on wage earners of all the 34 OECD member countries. The so-called "tax wedge" in this country is less than half the average for all OECD countries while a single earner married couple with 2 children thanks to cash transfers (i.e. Working for Families) has a net tax burden less than a sixth of the OECD average. No wonder our government keeps finding there isn't enough money to fund public services when they bring in so little tax.
6. Incentives and Sanctions – the paradox of greed continues.

Why is it that to motivate the rich you have to give them even more money but to motivate the poor you need to take money off them? This is the perverse Victorian logic of the privileged & powerful, full of their own sense of entitlement and keen to deny entitlement to others.
"For children, the reality of a financial sanction is coming home to an empty fridge, a cold home, and going without the necessities the majority of New Zealand children take for granted." (NZCCSS Vulnerability Report July 2015).
The latest NZCCSS Vulnerability Report documents over 80,000 people receiving welfare benefits have had those minimal incomes further slashed through the Work & Income "sanctions" regime. Among those 80,000 households are some 27,000 children who are being "incentivised" by taking money out of already limited family incomes. The reality of this "disinvestment" out of the most vulnerable families in our country makes a mockery of talk of "investing for outcomes" or "social investment".
7. Glimmers of hope?
Lest we be accused of being purveyors of doom and gloom, we'll finish our Top Ten with some cool ways that hope is multiplying….
The 80,000 online activists at Action Station have been helping to build pressure that has seen welfare benefits lifted for the first time in 25 years.
8. NZ leading the way?
It turns out we have something to teach the Brits when it comes to positive social change. Max Rashbrooke's article in the Guardian tells some of the story.
9. Employers who want to pay more.
The number of living wage certified employers is growing steadily and they were celebrated recently in Hamilton, including Tuaropaki Trust, the first Māori organisation to become accredited.
10. The last word goes to….
Pope Francis ...
Today, however, we have to realize that a true ecological approach always becomes a social approach; it must integrate questions of justice in debates on the environment, so as to hear both the cry of the earth and the cry of the poor.