Chinese property buyers may be based here, but the money trail often leads back to Guangzhou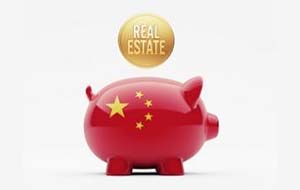 By Greg Ninness
I couldn't help but have a little smile the other day when I read Prime Minister John Key's reported comment about Chinese investment in the Auckland housing market that "there's not that many who get up in the morning who live in Guangzhou and say randomly, I'm going to buy a house in Auckland..."
Well of course people don't just have random thoughts about buying properties in other countries, those thoughts are probably planted in their minds by someone else.
Possibly that person could be a New Zealand real estate agent.
New Zealand real estate agencies have been promoting properties in this country to overseas buyers for years, and I don't just mean over the internet.
Some of the bigger agencies have organised regular road trips to overseas destinations, where they'll hold seminars or other promotional events to espouse the benefits of investing in New Zealand property.
Often these are organised in conjunction with affiliated companies in the countries where the events are held, who send out the invitations to their own mailing lists and liaise with the locals in return for a slice of the action.
The events can be like mini trade fairs, with glossy brochures, impressive audio-visual presentations, drinks and nibbles laid on and plenty of glad handing all around.
However they aren't a new development, they have been happening for years.
And they are not just aimed at Asian markets. I'm aware of them taking place in climes as distant as the UK.
And they do not just promote Auckland residential properties. Farms, luxury tourist lodges, lifestyle properties and even businesses in this country can all be up for grabs at such events.
On top of that there's another entire layer of overseas sales organisations that are prepared to promote New Zealand properties to potential buyers in the countries they operate in.
These groups have been popular with developers over the years, particularly for selling down multi unit residential developments such as apartment buildings or strata titled hotel projects, off the plans.
This method of selling has also been around for many years and large numbers of the so called shoe box apartments that were developed in Auckland during the last housing boom were sold to absentee investors in places such as Singapore and Malaysia through locally-based sales organisations.
I suspect that a fair number of those investors have not been to this country to actually see their investment properties or carry out a first hand investigation into the local property market.
But while there may be a reasonable number of such overseas investors who own property here, I agree with the PM when he said he believed they weren't  a "significant factor" in the Auckland housing market.
Based on my own observations at auctions and from what I hear from real estate agents and property investors, I believe that local Chinese investors make up a far bigger share of buyers in the Auckland housing market.
Both in terms of the number of properties they are buying and the prices are prepared to pay for them, as a group they are punching above their weight.
However, while the people doing the buying may be living here, much of the money they are spending is probably coming from China.
One of the things I've noticed at auctions is how impossibly young some of the Chinese buyers are, particularly at auctions of inner city apartments.
Some of them also appear to have absolutely no idea what they are doing, but fortunately there's usually a kindly salesperson at their shoulder to guide them through the process.
I suspect that in such cases, while it may be the young person who is doing the buying, it is mummy and daddy back in Shanghai, or possibly Guangzhou, who are doing the paying.
Similarly I often see Chinese family groups bidding at auction, where one of them is engaged in a running commentary on the mobile phone during the process.
There is usually a lot of discussion back and forth and it's often the person on the phone who decides whether bids can go higher or not.
My feeling is that these groups are buying investment properties for themselves, but they've also told their aunties and uncles and cousins and perhaps even their former neighbours back in China how hot the Auckland property market is, and they've decided to chip in for a piece of the action as well.
Which is why I think the the new reporting regime the government is introducing for overseas buyers is likely to be a disappointment.
It will tell us more than we know now, but probably won't tell us much as we'd like to know.
But in the end that may not matter.
I don't think that someone who comes from China, or India or Australia for that matter, will necessarily be a better or worse property owner or landlord than someone who has lived here all their life.
My concern is that those who are paying the spiralling prices being achieved for Auckland properties at the moment, regardless of their ethnicity, are probably paying too much.
And if/when there is a market correction, there will be tears.
Whether they are Chinese tears or not doesn't really matter. The effect will be the same.
---

Our free Property email newsletter brings you all the stories about residential and commercial property and the forces that move these huge markets. Sign up here.
To subscribe to our Property newsletter, enter your email address here. It's free.
---