Gerard Burg shows how an accounting quirk led to a huge miss in gauging the real size of China's economic muscle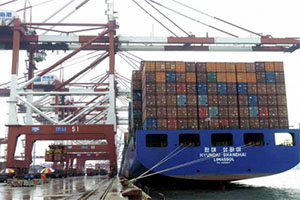 By Gerard Burg*

The accuracy of China's economic data has often been called into question, with critics suggesting that the country's growth rate is overstated. However less attention is paid to the country's outdated national accounting methodology – which may instead understate the overall scale of China's economy.
Moving to the international standard – already planned but delayed – could show that the transition in China's economic growth model has progressed further than previously understood.
In early September, China's National Bureau of Statistics (NBS) released revised estimates for the country's gross domestic product, which showed weaker than previously reported growth in 2014. In January, the NBS estimated China's economic growth at 7.4% in 2014, however this was cut to 7.3% in the September revision – given 32 billion yuan was cut from the 2014 level.
A weaker estimated growth rate for China's services sector was the main driver to the GDP revision. For the full year, the services sector grew by 7.8% according to the latest estimates, compared with 8.1% growth reported in January. Despite this weaker growth profile, services have been the strongest growing component of China's economy for the past three years, as well as being the key driver of growth in the first half of 2015.
The National Development and Reform Commission (NDRC) defended the country's economic data in late September, stating that critics questioning the credibility of the figures did so without "strict and sound research". They noted that partial indicators, such as electricity output and rail freight volumes fail to capture the growth in services. The NDRC argued that China is on track to achieve its 2015 growth target of "around 7%" – which may be more easily achieved given the slightly smaller size of China's economy in 2014.
One of the key challenges in comparing China's economic growth with international peers is that China's national accounting methodology is comparatively dated. China's approach is based on the 1993 System of National Accounts (as opposed to the 2008 methodology that is used by advanced economies), which provides a relatively narrow coverage of activity in a range of service sectors, including research & development, real estate and finance – meaning that some economic activity isn't currently being counted.
A new study published by the Centre for Strategic and International Studies (CSIS) suggests that adopting the latest methodology would lead to a significant increase in the estimated size of China's economy – in stark contrast to the most recent downward revision for 2014. The study re-estimated China's nominal GDP for 2008 and suggested that the economy was between 13% and 16% larger under the current methodology. This is consistent with major upward revisions in advanced economies when they switched to this approach.
According to the CSIS paper, the services sector was the main reason for the upward revision to GDP – reflecting the wider scope of activity under the 2008 methodology. In particular, the real estate sector (around 133% larger in calendar year 2008 than currently estimated), wholesale and retail trade (around 16% larger) and transport, storage and postal services (up around 12%) were the main sectors to record greater activity.
This upward revision paints the broader Chinese economy in a slightly different light – that the transition in its growth model from investment to consumption started earlier than thought – with services overtaking the industrial sector in 2009 rather than 2012 according to their estimates. The CSIS paper also highlights that a larger Chinese economy changes a number of key ratios – resulting in a lower debt-to-GDP ratio, higher labour productivity and lower energy intensity (energy consumption per unit of GDP).
That said, the services sector comprising a larger share of China's economy presents significant challenges for analysts. When China's economy was driven by the manufacturing sector, partial indicators such as industrial production, fixed asset investment and export volumes provided clear signals as to China's economic performance. These measures have consistently softened over the past three years – raising concerns about the health of China's economy. In contrast, there are fewer robust partial indicators of conditions in the services sector – beyond signals such as PMI measures, retail sales and transport statistics – meaning that the performance of the largest part of China's economy can't be tracked as reliably.
While service sector indicators are limited, they don't show the same slowdown evident in industry
One of the less significant reforms announced at 2013's Third Plenum was an upgrade of China's national accounting methodology. This change was scheduled to occur between late 2014 and early 2015 – however at the time of writing this has not yet been completed and there is no clear timeline for the transition.
Notwithstanding the technical challenges of adopting a broader methodology, there may be other factors contributing to the delay, including the political importance of China's annual growth target. While moving to the current international methodology would almost certainly result in an upward revision to the overall scale of China's economy, it would likely result in a slower rate of growth – since additional economic activity would be coming off a larger base.
The growth target was announced at the National People's Congress in March, however many China observers were disappointed that the annual target wasn't abandoned entirely. At the provincial level, Shanghai no longer has an official target, and we expect that in coming years it will be abandoned at the national level as well. Given that an upgrade to China's growth accounting methodology could result in weaker growth, the upgrade may have to wait until after China abandons its growth target.
---
Gerard Burg is senior economist for Asia at the National Australia Bank. This article was first published in the South China Morning Post and is here with permission.