Terry Baucher surveys the 'deplorable state of affairs' that sees those transferring overseas pensions here stung for tax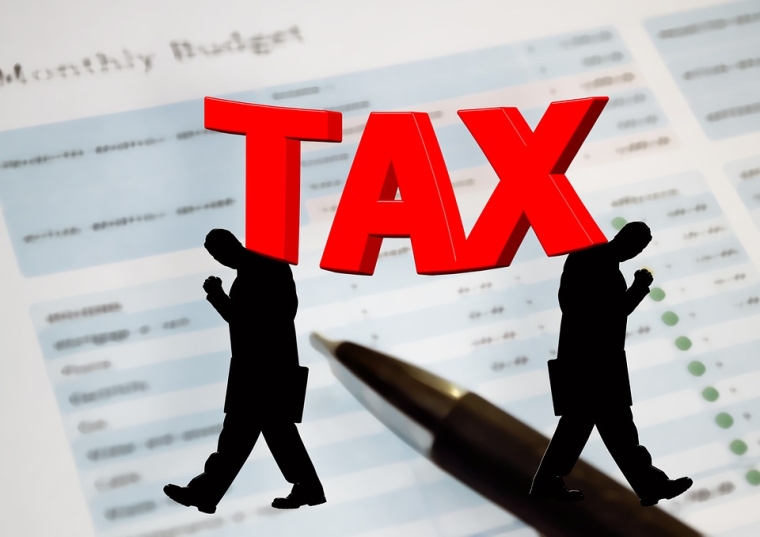 By Terry Baucher*
"Nowhere to run to, baby. Nowhere to hide.
Got nowhere to run to, baby. Nowhere to hide."
The net is closing in on anyone who transferred an overseas pension scheme to New Zealand and has not yet made the relevant declaration to Inland Revenue. 
For the past five years Inland Revenue has been collecting information on pension transfers from the various pension transfer companies who arranged transfers and the Qualifying Recognised Overseas Pensions Schemes ("QROPS"), which received the funds.  
In recent months Inland Revenue has begun sending letters to selected taxpayers informing them:
"Information available to the Commissioner indicates that you transferred or withdrew a lump sum from a foreign superannuation fund during the period 1 January 2000 to 31 March 2014.  It appears that you have not used the tax rules correctly while you were a member of the foreign superannuation scheme."
Typically, the taxpayer is then invited to include 15% of the lump sum withdrawn or transferred in his or her income tax return for either the year ended 31st March 2014 or 2015.  
They are also advised that the alternative would be to return income in the year of transfer/withdrawal under the rules that applied at the time of transfer. This would usually be under the foreign investment fund (FIF) rules.  In some instances the FIF rules do not apply, but Inland Revenue has not publicly stated what it considers the rules are in relation to such situations. 
As you can imagine receiving such a letter can be an unpleasant shock, particularly when the transaction in question may have happened 10 or more years ago.
For many, it will be the first of several nasty surprises. 
Inland Revenue's sweep has pulled in some who believed their transfer was exempt because it took place within four years of arriving in New Zealand and is therefore covered by the "transitional resident's" exemption. 
However, that exemption ceases to apply if a transitional resident applies for Working for Families Tax Credits ("WFTC"). I have seen one instance where the tax liability on a transfer made after an application for WFTC, was several orders of magnitude greater than the WFTC claimed. 
The taxable portion of the transfer also represents income for the purposes of calculating WFTC. Accordingly, the WFTC entitlement of anyone declaring income in relation to a transfer will be recalculated. Such persons are therefore required to repay any overpaid WFTC in addition to any tax liability arising from the transfer. 
Similarly, anyone with a student loan will also find themselves liable for a further 12% student loan repayment on any additional income declared as a result of transfer. 
Likewise, the taxable portion of any lump sum is taken into account when determining a liable parent's child support obligations. 
So if you transferred a pension scheme, have a student loan, are claiming WFTC and are liable for child support, you're in for a really bad day. 
And then there is the not so small matter of how to meet all these obligations.
Those without cash savings will naturally look for assistance from the fund which received the transfer.
The ability to withdraw funds to meet a tax liability is very much dependent on the rules of the relevant QROPS or superannuation scheme and whether the withdrawal is an "unauthorised payment" for UK tax purposes. Unauthorised payments may be liable to UK tax charges of up to 55%. Generally speaking anyone aged 55 or over should be able to access up to 30% of a fund.
Many, however, cannot do so. Although KiwiSaver funds could allow withdrawals to meet tax and student loan liabilities arising from a foreign superannuation scheme transfer, this facility was scuppered by the UK HM Revenue and Customs in May 2015 when it withdrew QROPS status from all KiwiSaver funds. In a bitter irony, HMRC withdrew QROPS status in part because KiwiSaver funds could allow withdrawals for tax payments prior to age 55.
Even if a fund will allow a withdrawal to meet a tax liability this may not be sufficient. As Simon Swallow recently noted, from 1 December 2016 new rules under the Financial Markets Conduct Act 2013 will reduce the amount which can be withdrawn at age 55 from a New Zealand superannuation scheme from 30% to 10%.
Consequently, the reduced funds available may not be sufficient to meet the tax liability triggered by a transfer or withdrawal.  
As a final resort, those without other savings who are unable to access their superannuation scheme funds, can enter into an instalment arrangement with Inland Revenue to meet their tax obligations. They should note Inland Revenue will charge use of money interest at 9.21% on any unpaid tax as part of an instalment arrangement. 
At a rough guess, thousands, possibly even tens of thousands, of people could be within Inland Revenue's dragnet. The majority of these will be salary and wage earners on PAYE who would usually never expect to find themselves under investigation.
Some now face large tax bills for a transaction that happened years ago involving funds they may not be able to access for years to come. The KiwiSaver withdrawal facility was an inadequate and now ineffective patch for this issue. Small wonder many I have spoken to are bewildered and angered by their predicament.  
It is practically impossible to explain to a lay person the intellectual or ethical basis of legislation that retrospectively imposes a tax liability years in advance of access to the underlying superannuation scheme.  
This was a scenario which was foreseeable, but Inland Revenue instead pushed ahead with the legislation regardless. In doing so it glossed over the vital technical point of why a transfer from one locked-in scheme to another locked-in scheme should represent taxable income other than because Inland Revenue says so. (Inland Revenue's own failure to explain the rules and advise taxpayers has also been rather conveniently ignored).
This is a frankly deplorable state of affairs. At the very least anyone who has transferred a scheme into a KiwiSaver scheme, should, like those transferring from Australian superannuation funds, be exempt from taxation. Taxpayers faced with a tax liability on a transfer but with no access to the transferred funds should be allowed to defer payment until the funds are unlocked.  
Pending any legislative changes, anyone who thinks they may have a taxable transfer should seek professional advice. Prayer might also be useful. 
--------------------
*Terry Baucher is an Auckland-based tax specialist and head of Baucher Consulting. You can contact him here »