Andrew Hooker advocates it is high time insurers started following the same rules as the rest of us when we enter into contracts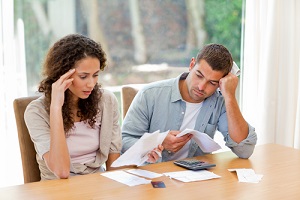 By Andrew Hooker*
Sometimes representing insured people against insurance companies can be like ground hog day. It is seldom that a new case raises issues that have not previously been considered. Unfortunately, there are a number of old favourites that arise repeatedly. 
A series of three articles will consider the three most common issues, how problems can be avoided, as well as considering actual cases.
There is little doubt that the three most common issues that customers of insurance companies face, leading to refusal of a claim or termination of a policy, fall into the following categories:
The concept of "fraud" in an insurance policy and its consequences for customers.
A breach of the duty of disclosure, and its consequences.
Issues relating to the definition of disablement under income protection type policies.
A brief analysis of over ten years of case work of this type identifies that the above three categories (excluding Canterbury earthquake claims) far exceeds half of all claims considered. 
It is important to understand why the insurance companies are able to monopolise on these issues, given their strangely privileged position.
Utmost good faith
For centuries, the insurance industry has enjoyed a privileged position. Unlike almost all other contracts, insurance companies can treat their relationships with their customers in a special way. 
Whether these principles are right or wrong, it seems difficult to justify why they apply only to insurance contracts and not to other contracts. This disparity is best understood by way of examples. 
If someone sells their car to another person, and mislead the buyer about something that may have affected that person's decision to buy the car, the buyer will be able to recover damages such as a reduction in the price or a cost of repairs. The buyer is unlikely to be able to cancel the entire contract and return the car. That is because the damages are enough to put the purchase back in the place he or she would have been if the seller was honest. 
These principles apply to most contracts whether they are commercial or otherwise. And it seems to be fair. If I enter into a contract to purchase something, and I am misled, I should be put in the position I would have been if I had not been misled. That will usually be damages to correct the error.
Not so lucky for the insurance company's customer who purchases an insurance policy rather than a car. That person's position can be summarised as follows:
The insurance company's customer must tell the insurance company everything that the insurance company would consider relevant (or in technical terms "material") by the insurance company when considering the application.
The insurance company has no obligation to assist its customer to ascertain what might be relevant. The customers have to work that out for themselves.
Then, after the insurance company has proven (based on its own evidence) that an innocently non-disclosed fact was relevant, it can treat the entire policy as if it never existed.  To continue the car analogy, it would work something like this:
The person selling a car forgets to tell a purchaser that the car had recently been involved in a minor accident;
The purchaser of the car considers that to be relevant because he would not have paid as much if he had known about the minor accident.
Instead of just getting a reduction of price to the price that he would have paid with knowledge of the accident the purchaser gets to return the entire car and get a full refund.
Why is it that the insurance industry enjoys such a privileged position not available to almost all other contracting parties? This is because the insurance policy has for centuries been referred to as a contract of "utmost good faith".
There has been significant debate about whether this privileged position should continue, particularly in relation to personal or consumer insurance in the 21st century. Indeed, in countries such as Australia, Parliament has legislated to significantly dilute the insurance company's privileged position. But there has been little legislative intervention in New Zealand, notwithstanding strong recommendations by the Law Commission for reform legislation. 
Fraud
When most people think of fraud, they think of deliberate dishonesty or even theft. But in the insurance context, as a result of this duty of utmost good faith, fraud has a much wider meaning. No one could condone deliberately fabricating a claim such as in deliberate arson. And anyone who does so should be treated without sympathy. 
But what about the person who misstates the age of one item claimed among hundreds in a genuine claim, or says that he had not been drinking when he had in fact only had one glass of wine? Both of these situations would result in the complete refusal of the entire claim, even if it is otherwise genuine, and likely cancellation of all insurance policies. 
Why is it that unlike the person selling a car who misleads the purchaser about a minor accident, someone who makes a small but deliberate misstatement in the support of a claim loses everything? While any form of dishonesty cannot be condoned, the consequences significantly outweigh the offence. The insurance industry will say that there must be a deterrent too, for example, exaggerating claims. But it is the nature of the deterrent that seems unfair. If someone exaggerates the condition of their car when selling it, except in extreme cases, the purchaser will only be entitled to perhaps reduce the purchase price. 
The insurance company surely should not have any better remedy.
There are a number of actual cases that illustrate the significant unfairness. 
In one case, a middle aged woman with an impeccable claims and insurance history suffered a devastating burglary losing tens of thousands of dollars of jewellery. When being interviewed by an ex-police detective employed by the insurance company, she was asked whether her alarm was armed at the time. There was no requirement under the policy that her alarm be on. But fearing the consequences she stated that it was. In fact, the alarm was not on at the time of the burglary. Within half an hour of the investigator leaving, she realised the error of her ways, and telephoned the investigator to put him right. The insurance company received a report from the investigator and declined the entire claim. Under a contract of utmost good faith, a false statement entitles the insurer to decline the entire claim. This is so even if the true position would have had no effect on the claim. 
In another actual case, a customer had a car accident. He was driving home from a friend's house after having a glass of wine. He was well under the limit. The insurance company appointed an investigator who interviewed him. Again, under fear of his claim being declined, he said that he had not consumed any alcohol. Investigations confirmed that he had drunk a glass of wine. The insurance company declined the entire claim. Even if he had disclosed the correct position, the insurance company would have had no right to decline.
Another true case was a claimant who suffered a total fire loss to his house and contents. He misstated the age of some of his contents, and got caught. The entire house and contents claims were declined, and he lost everything. Later the bank forced him to repay the mortgage and he was bankrupted. All because of about $100 worth of property.
The above three examples are real cases. They appear to be nothing less than opportunist by the insurance companies. It is not a case of gross exaggeration or deliberate arson.  It is a case of honest people making a stupid mistakes. But the law does not help them, and as the law currently stands, there would be no point in challenging these decisions through the Courts.
It must be clearly understood that there can be no justification or excuse for deliberate fraud. If someone burns their house down or claims to be unable to work when he or she is actually working, there must be no sympathy. 
This is a controversial topic, because most people are naturally honest and resent people who are not. The simple point, however, is why if misstatements should be punished, these principles only apply to insurance contracts and not all contracts. 
The law clearly states that misstatements (even deliberate) in most contracts will not result in total cancellation, and so it must be time for insurance companies to live by the same rules as every other contracting party.
------------------------------------------------------------------------------------------------
*Andrew Hooker is the Managing Director of Shine Lawyers NZ Limited practices as a specialist insurance lawyer in Albany on Auckland's North Shore. He also runs an insurance information website - www.claimshelp.co.nz