Siah Hwee Ang says it's time for a more targeted approach to international partnerships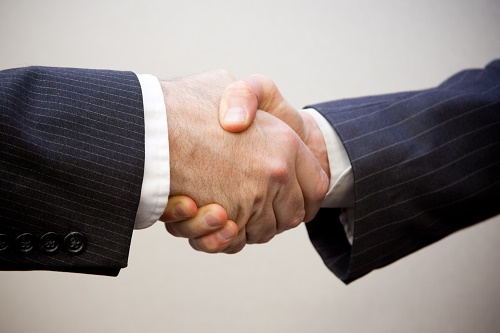 By Siah Hwee Ang*
Last week, Auckland hosted the second annual Tripartite Economic Alliance summit, between the cities of Guangzhou, Los Angeles and Auckland.
These summits provide a platform for businesses and investors from the three cities to network, hear from leading speakers, and take advantage of potential business leads.
The Auckland summit hosted in excess of 700 delegates.
Business matching
Speeches, meetings and discussions are part and parcel of any conference of this nature.
But one item that was central to this summit was the business matching sessions that the Bank of New Zealand (BNZ) - a principal partner - coordinated.
As part of its role as an event partner, BNZ operated a Business Activation Lounge. The lounge had a concierge and translation service delivered by BNZ staff, providing a great opportunity to facilitate relationships between businesses from all three cities.
BNZ's Head of Auckland Strategy, Karna Luke says the summit provided a lot of value across a range of areas for attendees.
"It provided a fantastic chance for attendees looking to grow their business in global markets to establish networks and create strong links to activate their business. The summit delivered insights into the best ways to establish relationships, and understand these offshore markets' needs and their preferences for products and services," he says.
What better trade opportunities than counterpart businesses coming from the world's two largest economies and presenting themselves at New Zealand's doorstep?
Given the value of the business matching mechanism, it was no surprise that more than 300 meetings were held over the two-day summit.
Linda Buhagiar, Director at Rockbind Ltd, a road marking company looking to push its coloured anti-slip surfacing to international markets, describes the summit as a fine example of people at their best doing solid business and creating new opportunity for growth between sister cities.
"The Tripartite is an example of the possibilities with particular countries to do good business now and in the future," she said.
Dr David Fitzpatrick-Cockram, Chief Executive of Eye Institute appreciates the networking opportunity. "The Tripartite provided Eye Institute with an opportunity for valuable networking. Some of the connections made and facilitated by BNZ have the potential to significantly benefit us with our strategy and future plans."
There are a lot of flow-on effects from what transpired in the Activation Lounge.
"The energy and enthusiasm displayed by delegates as they forged new business connections was infectious." Karna says.
Focused efforts to get collaborating
Businesses participate in conferences in order to generate greater awareness of what's out there, and to meet potential collaborators.
Yet, despite all the slick conferences, nothing beats the kind of business matching we observed at the Tripartite Summit.
For one, New Zealand businesses can be assured of the legitimacy of the delegates coming from Guangzhou and Los Angeles. So in some ways, this summit acts as a filtering process.
The presence and support of intermediaries, in this case BNZ, helps to facilitate the collaborative process.
I compare this to the mechanism around trips with delegations visiting a host location to explore trade opportunities.
When a company considers engaging in a particular market, delegation is a great opportunity for that business to develop an understanding of the local environment, especially if it's an unfamiliar one.
However, due to the nature of its itinerary, the delegation model often only allows broad agreements to be made at country, city and industry levels, and does not provide enough interaction opportunities for individual businesses.
So, the business matching model is ideal for businesses who already know what they're looking for in a collaborative relationship.
Buhagiar said: "I feel business matching was a success, and key to allowing formal meetings with many delegates in manufacturing, infrastructure, engineering and design from both markets. We could directly meet delegates with interests in our industry, discussing opportunities, and growth internationally.
"I want to thank the Tripartite organisers, business matching teams, and translators for all their support, as the connections made are important, credible and powerful connections for Rockbind's future international business to come," she added.
Events such as the Tripartite Summit can't be successful if they don't generate further action.
As Karna said following the event: "The critical element now will be ensuring that these new connections are not wasted and that potential opportunities are developed into real business ventures."
This is when businesses continue their conversations and seek to explore further options with intermediaries such as a bank or organisations such as the New Zealand Trade and Enterprise (NZTE).
Rockbind is already looking forward to hosting a delegate for a factory visit to its Henderson-based manufacturing facility, with formal discussions continuing in the meantime.
-------------------------
*Professor Siah Hwee Ang holds the BNZ Chair in Business in Asia at Victoria University. He writes a weekly column for interest.co.nz focused on understanding the challenges and opportunities for New Zealand in our trade with Asia.