Siah Hwee Ang says many countries still are not ready for globalisation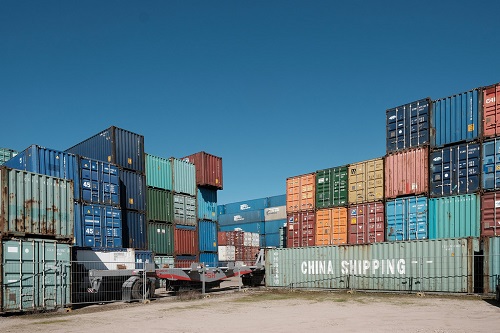 By Siah Hwee Ang*
Early this year, the European Union began to engage in discussions and debates around whether it should grant China "market economy status".
Clause 2 of Article 15 of the Protocol of China's Accession to the WTO in 2001 covers the procedure surrounding what happens when another WTO member launches an antidumping investigation into a product imported from China. Namely, that member should not use the product's price in China's domestic market as a comparison, but rather the price of that product in a third country.
This discriminatory practice was put in place for fifteen years and is now up for review in 2016.
Implications of not being a market economy
Thus despite being a member of the World Trade Organization (WTO) for the last 15 years, China is still not recognised as a market economy. If it were, there would be no need to use a third country as benchmark.
The US has argued for years that China has not yet fulfilled the criteria to be granted market economy status. Meanwhile, China argues that since it has been allowed to join the WTO, market economy status should be awarded as a matter of course.
The US is often chosen as the third country to which prices are compared. Given that the cost structures in China and in the US are very different, this is hardly a fair way to assess the price of equivalent products.
If dumping is found to have taken place, the importing country can impose a tariff close to the difference between the export price and the market price. This serves as a means of protecting its local industry and prevents exporters from dominating foreign markets.
The most recent case surrounding antidumping has been in the steel industry.
In 2015 alone, China produced 440 million metric tons more steel than it could consume. This is equivalent to Italy's total production output.
By exporting the excess supply of steel at lower prices, the Chinese steel industry has been causing problems for other producers around the world.
Nonetheless, Chinese companies have been constantly slapped with antidumping tariffs that even up the playing field in foreign markets.
Is China a market economy promoting trade liberalisation?
The European Commission, the European Union's executive arm, will have until later this year to decide on granting China a designation that would make it much harder for major economies to argue with China over alleged dumping practices.
Nonetheless, the prospects are not great. A recent European Parliament meeting voted in a non-binding resolution against granting China market economy status. It cited job protection as a major driver of the outcome.
China is perplexed as it always assumed that this status would be granted when the 15-year probation period comes to an end.
It is also becoming a major concern that this non-market economy status is being used a convenient weapon for trade protectionism.
China has come a long way in the last thirty years to open up its economy for competition.
Its fight for trade liberalisation represents an aspiration for greater globalisation.
But it would seem that trade protectionism is starting to set foot in the trajectory. It only goes to show that many countries are still not yet ready for globalisation.
-------------------------
*Professor Siah Hwee Ang holds the BNZ Chair in Business in Asia at Victoria University. He writes a weekly column for interest.co.nz focused on understanding the challenges and opportunities for New Zealand in our trade with Asia.