Andrew Hooker says insurers are backing away from covering meth damage in the same way they backed away from covering terrorism after 9/11 and weather-tightness damage after the leaky homes saga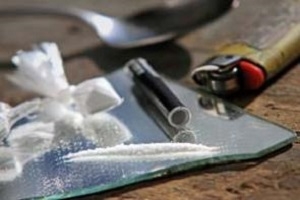 By Andrew Hooker*
No one can dispute the need for insurance companies to make a profit. If they didn't, then they couldn't operate and no one would have insurance. 
But what never ceases to amaze is the ability of insurance companies to change what they offer whenever the risk that they might have to pay some claims increases. Some examples are:
1. The dust had hardly settled on the tragedy of 9/11 when executives from insurance and reinsurance companies all around the world gathered to work out how they could exclude future claims for terrorism. Out of those events, driven largely by re-insurers, came a plethora of draconian exclusions to ensure that the insurance industry would not have to pay out should future terror attacks happen. This led the United States of America to legislation forcing insurers to provide certain levels of terrorism cover. 
2. When the leaky home problem started costing the insurance industry in New Zealand money, they quickly drafted weather tightness exclusions so they would no longer have to pay.
3. As soon as the earthquake happened in Christchurch, New Zealand insurers rushed to exclude cover for earthquakes in that area, and some insurers even refused to provide earthquake cover south of the Waikato. 
The latest is the scourge of methamphetamine. The media is full of stories about the damage being caused to innocent people's houses when used either for the consumption or manufacture of methamphetamine. The culprits are so devious, that often their conduct is not even uncovered until well after they have left. There can often be no physical evidence; the consumption or manufacture of methamphetamine only being discovered following tests. 
Yes, the insurance industry has now moved to limit these claims as well. While New Zealand's homeowners are struggling to come to grips with this scourge, the insurance industry has again wiped its hands and amended its policies to severely limit cover. Most insurance policies covering rental properties now limit damage caused by manufacture to $25,000. Research and reality dictate that this is never going to be anywhere near enough in many cases. So again, once the risk that the insurance companies might need to pay out for these fortuities increases, they move to protect their profits by removing cover.
The recent methamphetamine exclusions give rise to some very interesting questions. Insurance companies rely on what has been shown to be, in some cases, quite dodgy science to identify the level of methamphetamine contamination. Scientists who are specialists in the area question the accuracy of these tests, and real cases identify huge discrepancies in terms of the level of contamination between tests in the same property.  The processes being relied upon to identify and quantify the level of methamphetamine contamination are often unreliable.  
For example, it is simply not correct to assume that a contamination level above a certain amount necessarily infers manufacture rather than consumption. This is of course very important because it is the damage caused by manufacture that is limited under the insurance policies. In an episode of Fair Go on TVNZ, a highly qualified expert was very critical of the testing processes and reliance on them. 
Fair Go reports: "With no standards, a voluntary guideline, no rules for how to test, how to train, no registration, no requirement to inform anyone of the results of a test unless it's testing a P lab, this is an industry where the risk people will be exploited is high."
What does all this mean? 
What it means is that if you suspect your property has been contaminated with methamphetamine, do not accept the word of the assessor or so called expert appointed by the insurance company, get your own testing done by an independent laboratory.
Do not accept either that a particular level of contamination necessarily proves manufacture. It may simply mean that there was significant consumption in a particular area.
The insurance industry may be attempting to maintain its profits by excluding yet another common problem. But if it wants to do so, it should do in reliance on reliable science, and not what appears to be unreliable and at times speculative industry.  
See this story for more on what you can do to avoid meth-ridden properties burning holes in your pockets. 
-------------------------------------------------------------------------------------------------------------
*Andrew Hooker is the Managing Director of Shine Lawyers NZ Limited practices as a specialist insurance lawyer in Albany on Auckland's North Shore. He also runs an insurance information website - www.claimshelp.co.nz