Self proclaimed urban planning tragic Matthew Paetz looks at the key rules for intensification in the Proposed Auckland Unitary Plan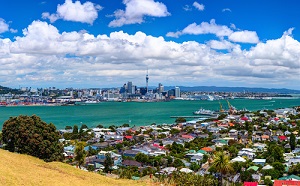 By Matthew Paetz*

Call me an urban planning tragic, but by lunchtime on Wednesday my body was flowing with adrenaline as I awaited the afternoon release of the Independent Hearing Panel's recommendations on the Proposed Auckland Unitary Plan (PAUP). My planning colleagues were also brimming with anticipation whilst our property colleagues continued steadily on with their work, giving us occasional strange looks, puzzled by our source of fascination. 
I think everyone in Auckland should be very interested, if not excited, in the recommendations. Whilst a very long and seemingly dry document, the PAUP means huge things to Auckland's future across all areas of life, for the present and well into the future. The government is rightly placing huge stock in the PAUP, as it has the potential to get to the root of our city's housing ills. 
While it will take some time to digest and fully understand this huge document and its potential ramifications (noting this is a recommendation – the final decision will be made by Council in August), I went quickly to the Residential chapters of the plan. The significant recommended extension of the Rural Urban Boundary (RUB) is a story in itself. In this article I focus on some of the key rules for intensification in urban areas. 
Firstly, it is fair to say a lot of emotive nonsense has come out of some media quarters on the Plan. There have been misleading stories around what can and can't be done under the plan, and a general exaggeration of impacts. 
Putting the media circus to one side, the first thing I looked for were density rules, and controls on height, outlook and private open space. It is essential to look at all of these rules holistically, as they interrelate. If one rule is liberal but the other is highly restrictive, then the overall impact on development feasibility and ultimately housing supply may be restrictive. Density rules control the intensity of development, and are usually measured in terms of residential units per area unit of land. For example, a density control of 1 unit per 300 square metres of site area would allow two houses to be built on a site of more than 600 square metres, but not on a site of less than 600 square metres. 
My first surprise in reading the PAUP recommendations was that density rules had been done away with. Not that I disagree with this. Density rules can be inflexible and can place a barrier on the delivery of a greater number of smaller units which generally have similar impact as a smaller number of larger houses.  
I think the Panel is right to focus on controlling externalities, by way of other development rules which moderate impacts on neighbours – such as shading controls. The variances in rules, such as height and building coverage, between different zones will by default lead to variance in densities between the zones, without applying a density rule. 
The problem with the 6 metre outlook space rule
But given this apparent focus on externalities, I was rather surprised with the retention of the six metre Outlook Space rule. I was surprised this was retained, because although well intentioned, it will pose a significant potential barrier to feasible medium density site redevelopment and therefore housing supply. Through the hearings a number of developers submitted that the rule be done away with, whilst the Property Council argued that such a rule could be retained, but reduced to four metres. I considered this to be a reasonable, and essential, compromise. I expected the change. 
Let's unpack this – the devil is in the detail. What the Outlook Space rule requires is that within a site, an unobstructed outlook of six metres must be provided from the window of the principal living room (ie. main lounge room). If you consider that for typical suburban sites that are 15 or 16 metres wide, the obvious development model is to run terraced or semi-detached townhouse down the site, with courtyards off ground floor living rooms, then this effectively acts as a six metre side yard control (ie. six metres between the window of the living room and the boundary fence). The illustration below from the PAUP shows the rule. 
This is not to say that potential design solutions cannot be found to get around the rule. But it does make it hard, and creates the very real risk that odd building forms and outcomes will arise. Furthermore, the issue is less pronounced in the Mixed Housing Suburban Zone, where less height (2 storeys) is anticipated than in the Mixed housing Urban Zone (3 storeys). 
For example, on a typical section (dimensions 16m by say 43 metres deep) an obvious potential solution in the Mixed Housing Suburban Zone could be to build semi-detached townhouses towards the front of the site, at least partly using the road reserve as 'borrowed space' in terms of the Outlook Space rule. And then building a further one or two dwellings towards the rear of the site. 
However as can be seen in the illustration below, even this is tight on a 16m wide site once shading rules are applied (the lines inclining into the site). And this will be very hard to achieve on the large number of sites that have widths of 13-15 metres. 
As can be seen below, things get even harder on single sites in terms of the three storey development anticipated in the Mixed Housing Urban Zone. Unless developers build to only two storeys in this zone (which would start to undermine maximisation of development capacity), only larger sites will be able to typically be developable to three storeys. Or alternatively developers will need to buy up and amalgamate two adjoining properties, which is not necessarily an easy exercise.
Whilst the plan as recommended by the Panel allows for consideration of infringements of rules such as Outlook Space, this creates all sorts of unnecessary uncertainty, risk and cost. Uncertainty is the developer's enemy. 
Hopefully this article has demystified some of the rules, and also shown that the liberalisation of density comes with significant amenity protection, but possibly at the risk of making redevelopment quite challenging. I've now got a month to calm down until the next, and ultimate, milestone is announced – Auckland Council's final decision on the recommendations.
---------------------------
*Matthew Paetz is Auckland Planning Manager at The Property Group, a nationwide consultancy specialising in property advisory and planning services. He has 20 years' experience in planning, with his most recent role before joining the Property Group in 2016 being District Plan Manager at Queenstown Lakes District Council. The sketches were drawn by Bruce Macleod of Common Ground Studio.