Why our financial advice sector needs to be revived to better represent what New Zealand actually looks like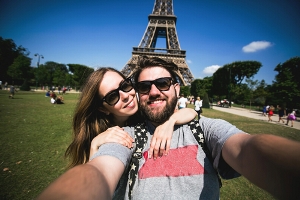 By Jenée Tibshraeny 
I've never been one for advocacy journalism, but I'm going to put my foot in it and call for more Gen Yers, women and migrants to get into finance.
Why? Because a whopping 78% of the 1,800 Authorised Financial Advisers (AFAs) in New Zealand are men, according to figures released by the Financial Markets Authority (FMA).
Put another way, there are only 395 females who have reached the highest adviser qualification in New Zealand.
As for age, there are a dismal 175 AFAs under the age of 35 and 433 between the ages of 36 and 45.
Figures collected by the FMA don't show the ethnicity of the country's AFAs, but my guess is they are largely European. The 'male, pale and stale' phrase used to describe the sector must come from somewhere right?
Now I don't have anything against the 50 and 60 year-old blokes in the sector. In fact, a proven track record is what I would be looking for when shopping for an adviser.
But the reality is, who will replace our current cohort of AFAs when they retire? The sector is losing more people than it's gaining every year. AMP director, Blair Vernon, has previously told Interest.co.nz an under-supply of advisers could be a 10 to 30 year issue.
Getting advisers to be more representative of society
The other reality is, money is personal, and when you talk to someone about what to do with it, you'd like to them to be on your wavelength and understand your values, culture and lifestyle.
The more ethnically diverse New Zealand becomes, and the more varied our personal and thus financial lives become, the greater the need for diversity among the experts we turn to for financial advice.
While the stock standard 30-year-old Kiwi may have been married and living in their own three-bedroom home 20 years ago, this is no longer the norm. In fact, there is no norm anymore. You can't put anyone in a box.
Some 30-year-olds will be focussing on their careers, while others will be splashing out on travels. Some will be supporting their families, while others will be being supported by their families. Some may be struggling to get on their feet financially - unable to get a job or still studying - while others will already be harbouring a sizable nest egg.
The average 30-year-old in New Zealand is also increasingly less likely to be Pakeha and therefore may have a more family-centric rather than individual approach towards how they are going to prioritise spending and investing their money.
For Aucklanders in particular, buying a house may no longer their primary financial goal. They're looking for other financial investments, education or experiences to invest their money in.
The point is, we need the spread of financial advisers in New Zealand to better represent our population.
Massey University Financial Education and Research Centre director, Pushpa Wood, is very vocal on the matter.
"I want the adviser sitting across [from] me… to help me understand how best I can make decisions which do not necessarily compromise my cultural values, but at the same time safeguard my financial future.
"You cannot expect someone who does not have a background with that culture to understand all the nuances of it."
Transforming advisers from 'do-gooders' to 'professionals'
Wood says it's a matter of training those already in the industry to better cater to the needs of our society, as well as attracting a broader range of people to the industry.
Both these things need to happen fast, she says.
If you want to attract people to a new sector, there needs to be sufficient incentives - the income needs to be reliable, the career choice needs to be low risk and the education and compliance levels need to be manageable.
Wood says the financial advice sector has to be made more credible.  
"We need to improve that from the do-gooder job to a profession… We need to improve the status."
Wood admits, "People are becoming a lot wearier and more cautious [of financial advisers]."
Advisers have come under fire for being paid in commissions and thus not always acting in their clients' best interests.
An FMA report on 'churn' released in June for example, found there are at least 200 advisers likely to be encouraging their clients to change life insurers, even if it isn't in their best interests, so they can earn up-front commissions of up to 200% of their clients' annual premiums, or soft commissions like overseas trips.
The FMA's newly released statistics for 2015 conclude: "Around 12% of AFAs receive more than half their revenue from one product provider — a slight decrease on the previous year [2014].
"The number of AFAs receiving commission has declined during the year, as has the number receiving fixed fees or an hourly rate from clients.
"Many AFAs continue to accept "soft commissions" such as business coaching, entertainment, international travel and vouchers from product providers."
Hope a regulatory shake-up might translate into a cultural shake-up
The Government has refused to ban or cap commissions as it reviews the Financial Advisers Act, yet it has confirmed advisers will have to be more open in disclosing how they're paid.
The adviser accreditation system will also be simplified and all advisers will be made to act in the interests of their clients. How this will play out in reality is yet to be seen.
The FAA review hasn't focussed on putting policy measures in place to encourage greater diversity among advisers.
The government has also proposed that under the new regime, anyone that provides financial advice needs to be licenced by the FMA at a firm level, not individually. In getting licenced, firms will have some room to decide how they'll abide to the law and the industry's Code. Yet with this autonomy, will be more red tape and responsibility.
Sovereign's chief distribution officer, Richard Klipin, told Interest.co.nz this is likely to lead to advisers coming together to form large multidisciplinary financial advice firms.
Wood agrees: "It will happen if the individuals and the autonomous financial advisers start to see training, continued professional development, compliance and dispute resolution, becoming onerous, expensive, time-consuming and complicated… rather than adding value to their professionalism. Then definitely, they will go for an umbrella which is there to take away all of that thinking for them."
Yet if the training, etc can be seen as value-add, Wood reckons the buy-in to the industry could be increased.  
While the formation of larger advice firms has its downsides, I believe it may also boost the professionalism and thus diversity of the sector.
Larger firms may be better resourced to employ a more diverse range of advisers - perhaps in the same way banks have units specifically dedicated to serving the needs of migrants for example.
They will also be incentivised to be seen to be "responsible corporate citizens" by putting schemes in place to earn diversity accreditations.
On the flipside, the standardisation of a large firm may stifle advisers from using a more tailored approach to best suit their clients' needs.
Increasing access to advice 
I don't want to discredit our existing AFAs, but as a Gen Y woman, I believe the sector isn't connecting with my demographic. Whether it's due to cost, visibility or accessibility, seeing an adviser isn't a done thing among my peers.  
It would be great to see it be made more commercially viable for advisers to see clients with smaller bundles of money. Young people trying to get on top of student debt don't have hundreds of thousands of dollars, but it's important they make the most of what they do have. 
The FAA review won't be a silver bullet, but I hope it adds a fresh dose of professionalism to the industry, which will attract new and diverse talent.
In the meantime, I would like to encourage anyone who isn't 'male, pale and stale' to show those in the industry that you care about your finances and could perhaps do with some professional help managing them. After all, the market will only supply what is being demanded.