AMP's Blair Vernon warns the dwindling numbers of financial advisers is a problem NZ will sit with for decades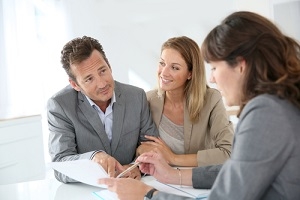 An AMP director is ringing the alarm bells over the diminishing number of financial advisers in New Zealand, as our population ages and the prospect of making sure we'll have enough money to see us through our increasingly long retirements becomes more daunting.
With less than 1000 Authorised Financial Advisers (AFAs) currently practicing in New Zealand (according to an AMP estimate), its director of advice and sales, Blair Vernon, warns this dwindling number is one of the things we should be most alert to as we look to the future.
There are a further 800 AFAs who aren't practising, as well as 8000 Registered Financial Advisers (RFAs) who are less qualified and have to meet lower reporting standards than AFAs, according to the New Zealand Institute of Economic Research.
Vernon says there simply aren't enough people to deliver the advice required.
He points out around 15% of AMP's distributors are carrying Gold Cards, with this portion expected to jump to 30% by 2020.
"They are unlikely to be available to help New Zealanders… We have got to figure out the issue of supply but I see a very narrow pipeline of that for some time. It could be a 10 to 30 year issue given what we see in the industry and how many are about to leave."
A long term problem 
Vernon says the products or solutions to managing your money through your retirement are there - reverse mortgages, annuities or KiwiSaver for example - yet they all include a level of complexity.
"The most frequent sort of comment you hear from people who work in the adviser market [about their clients] is, 'Will I run out of money before I run out of life?' That's where you need the advice component to come in.
"And I guess the challenge is, you can kind of build a product quite fast, but you can't actually manufacture advisers. There's a skillset and a technical knowledge, but there's also just a straight level of experience that comes with time... This is a long-term problem."
Vernon says that if you look at the industry for the better part of 15 years, there's been little in the way of sustained recruitment.  
This has been exacerbated by the fact a number of advisers, when the Financial Advisers Act 2008 (FAA) regime came into play, were retrenched from giving investment advice yet could move into the insurance space.  
"You've got lots of people staying as RFAs and lots of people at the level of AFA who are thinking, 'Why do I want the extra burden and challenge of staying in this market?'."
The elephant in the room = commissions
Vernon recognises the way advisers generate revenue is a core part of the puzzle.
He notes the industry is going through a transition from being largely commission-based to being more reliant on fees from clients.
"The odd thing for the financial advice sector is it's sort of survived on that [commission structure] for a large part and there's a big transition now if you'd like to get to a model which is more about fee for service and ongoing fees for looking after a client's financial wellbeing. And that's a big change for advisers and clients."
While AMP's moving away from commissions, only spending 9% of its life insurance premiums revenue on commissions for example while most other insurers spend around 23%, the Government appears to have backed away from banning or capping commissions paid to advisers as it reviews the FAA.
"If commissions are in play, then really open transparent disclosure is a critical part of the puzzle. Commissions themselves aren't necessarily damaging. When you don't know the extent or value of them, that's a problem," he says.
"If you've got a profession that's fundamentally commission-related, you'll tend to find people who are far more transactional/sales orientated than long-cycle advice orientated."
While Vernon believes commissions work well for the likes of real estate agents and car salespeople, he maintains taking a longer-term holistic view on a client's finances should be paramount for advisers.
"Some advisers are quite successful in a straight fee to service approach… So the whole issue around commissions disappears. There are people experimenting with that already. There's plenty of potential in that space.
"The question remains though, if we're struggling to attract people to the industry, there are issues in terms of their perception of the remuneration for the effort required, versus other industries."
Show me the money
"To put more people in the industry, there will have to be a greater pool of remuneration available."
Vernon says the available revenue to support advisers has reduced over the last 20 years, as banks have started participating in the investments and insurance space.
"Secondly you've got the emergence of KiwiSaver, which is a much more economically efficient product for the client, but obviously has got much less revenue available for advisers."
Vernon says the issues facing the New Zealand market aren't unique, as regulatory change in the UK following the Global Financial Crisis has seen a reduction in advisers there. Australians don't have particularly tight relationships with financial advisers either.
"There's no single leaver. You have to see all of those dimensions - customers being prepared to pay, providers able to sustain recruitment and a pool of candidates ready to engage in that. It's not a one or two year fix."
The market only supplies what consumers demand
"It's not simply a case of saying, 'How come businesses aren't recruiting more?' The commercial response will play to where there's revenue. And ultimately, most of the surveys you see say clients aren't too keen to pay for advice. So therein lies the challenge.
"We have a wonderful DYI mentality… and it's a bit the same with our financial affairs.
Furthermore, Vernon says people are prepared to pay for the here and now, but not their futures.
"How is it people are prepared to pay an enormous amount to go to a gym, but they aren't prepared to pay almost anything to get some significant advice on their financial future."
He too often encounters people nearing retirement, who haven't put much effort into planning for their retirement in the past, so are looking for quick fixes.
They're not looking for products or solutions, but for someone to sprinkle pixie dust over them he says.
"That's a problem because that's when we get people being susceptible to scams or other investment products that simply aren't going to deliver.
"Unless we arrest some of that at a very early age, the reality is people aren't going to have enough. It's very hard to change your behaviour when you get to retirement if you've never adapted to your current budget. There are an awful lot of people who need help."
Vernon admits the industry could do more to win the confidence of consumers, put off using advisers due to the blurred lines between their sales and advisory roles. This is another issue being addressed in the FAA Review.  
Robo-advice can't change attitudes
Vernon says we will only know whether the rise of robo-advice will the plug the gap left by retiring advisers in time.
"Even if the tool was there today - and I would contend there are lots of tools - are people actually spending any time with them?"
He admits robo-advice will have its place, but this still requires consumers being organised and plugging sufficient information into advice programmes, to get the most accurate response.
"That requires a change in consumer attitudes."