A wrap on how the big banks and insurers are lobbying the Government as it proposes drawing clearer lines between salespeople and advisers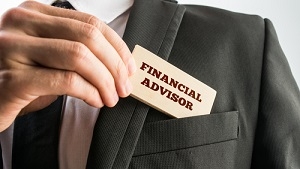 By Jenée Tibshraeny
The tug of war between the heavyweights interested in the review of the Financial Advisers Act 2008 (FAA), is on.
Yet the question is whether the Government will cave to the banks who broadly support the way the lines between salespeople and advisers are currently blurred, and a number of insurers who are calling for the two to be distinguished from each other.
Introducing an Options Paper as a part of the review in November last year, the Minister of Commerce and Consumer Affairs Paul Goldsmith said:
"We have heard concerns that the regime has had the unintended consequence of making it more difficult for New Zealanders of modest means to gain access to financial advice, because of the costs imposed.
"We have also heard that the regime is unnecessarily complex which is making it hard for consumers to know where to seek financial advice from.
"We have also heard that the distinction between advice that puts the interest of the customer first, and what is essentially sales activity, remains blurred. There are concerns that consumers may not be receiving advice from people with adequate skills to deliver the best outcomes for them."
Of the 545 consumers who responded to a simplified version of the Options Paper, 87% said distinguishing between 'sales' and 'financial advice' would help them better understand what they were receiving.
Furthermore, 94% thought all financial advisers should be required to put consumers' interests first. When asked what information about a financial adviser was most useful to them, the largest number said information about how they're remunerated.
Yet ANZ, ASB, BNZ and Westpac, in their submissions to the Options Paper, have turned their noses up at proposals to alleviate these problems by making a clear distinction between salespeople and advisers.
Of the sample of submissions from major general and life insurers Interest.co.nz has reviewed, Southern Cross and Sovereign don't propose separating the two out, while AMP, IAG, Partners Life and Vero do.
While the scope of the FAA review extends beyond this distinction, and institutions have provided much more holistic solutions, the salesperson/adviser issue is a simple way of getting to the heart of the debate for the purpose of a news article.
Banks
Banks say they're comfortable with the current system where as Qualified Financial Entities (QFEs), they're responsible for training, mentoring and overseeing their advisers, so they have the competency to sell products or give advice on them.
BNZ says, "Finding a suitable definition that will distinguish "sales" from "advice" is a challenge given that there is a spectrum of customer interaction. At what point on the spectrum should a sale be distinguished from advice? The desired outcome is that a consumer is sold a product that meets his or her requirements and objectives but need not be the best product in the market."
Westpac points out: "Sales by financial services providers that issue and distribute products are already subject to suitability requirements under the Responsible Lending regime and, in the case of derivatives, under the FMCA. The focus of the FAA should be on the regulation of financial advice services rather than on product regulation.
"The proposal that salespeople provide a prescribed notice to the effect that they are not required to act in the consumer's best interest would make the sales regime very unattractive."
ASB goes further to say: "An explicit sales/advice distinction could result in an influx of salespeople who are less regulated than those currently permitted to give class advice.
"It also would incentivise sales due to a lesser compliance burden, and therefore reduce the availability of comprehensive advice. When similar changes were introduced in the United Kingdom the provision of advice and the number of advisers actually decreased."
ANZ has put a slightly different emphasis on its submission, as it's focused on calling for the distinction between class and personalised advice to be removed.
"Sales of financial products inherently involve some financial advice. At its most basic, that financial advice is a recommendation by a salesperson to buy the product," it says.
"Drawing an effective line between class advice and personalised advice is often difficult… For example, a distinction may begin as class advice and evolve into a personalised service.
"QFEs should be able to provide financial advice their customers want and need without trying to distinguish between whether that advice is class or personalised."
ANZ maintains it's important for QFE salespeople to explain to customers the scope of advice being provided.
Insurers
It's not as easy to group insurance providers together as it is banks, as different insurers have different distribution models.
Sovereign for example – New Zealand's largest life insurance company – largely distributes its products through advisers, while Partners Life sells its products direct.
This goes some way to explaining some of the differing views between insurers.
Sovereign doesn't support drawing a distinction between sales and advice, saying:
"We believe that every salesperson should be satisfied that the product being sold meets the consumer's need. That need might be established by a full needs assessment or by simply asking the consumer. But even in the latter case the salesperson should be satisfied that the product is suitable to meet that need. That process by its very nature is a recommendation or opinion in relation to acquiring the product."
Southern Cross Health Society adds that unless a business can compress its activities either side of the line, a separation will hike compliance costs.
Partners Life on the other hand says advice and sales should be clearly defined under the Act.
"Someone who is transacting a sale rather than providing advice can only provide factual information about the product they are selling and take the client's order for that product. They cannot make any comparative statements or offer any comparative opinions regarding competitors or their products, and they cannot suggest or recommend any replacement or cancellation of existing products.
"If this were to be implemented then sales people would not need to be held to the same obligations as advisers but should be required to prove competence in the product(s) they are selling and should disclose what they can and cannot do in respect of the above."
AMP echoes a similar sentiment, adding salespeople should be required to disclose how they're paid.
Vero – New Zealand's second largest general insurer – says sales activity should be outside the scope of the Act altogether, due to the consumer protection available under the Fair Trading and Consumer Guarantees Acts.
It says: "By making this clear distinction consumers would be in no doubt as to the difference between advice and sales, and would then be able to seek out the most appropriate adviser or salesperson depending on their own needs and requirements."
IAG – New Zealand's largest general insurer – says the definition of an adviser should be tightened, so there are Licensed Financial Advisers and non-advisers.
It suggests this system replaces the one we currently have, whereby there are Authorised Financial Advisers, Registered Financial Advisors and Qualified Financial Entities, which all have to meet different standards of competency and disclosure and have different obligations around their clients' interests.
"We believe that a far simpler and less burdensome regime can be established by using a tighter definition of Financial Adviser. This regime would establish a regulated profession of Licensed Financial Advisers and not seek to regulate all financial advice," IAG says.
The Ministry of Business, Innovation and Employment will report to the Minister of Commerce and Consumer Affairs its recommendations on the FAA review by 1 July.