FMA warns commissions paid to financial advisers risk bumping up the price of life insurance; Goldsmith remains adamant commissions won't be banned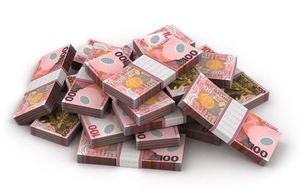 By Jenée Tibshraeny
The Financial Markets Authority (FMA) has released a stark warning the high commissions paid to advisers who sell life insurance are detrimental to consumers.
Yet the Minister for Commerce and Consumer Affairs, Paul Goldsmith, has today reiterated he has ruled out banning or capping commissions as a part of the Financial Advisers Act (FFA) review, currently under way.
Having investigated the sales practices of 12 life insurance providers, the FMA concludes: "Current remuneration structures used by the insurance providers present the risk of conflicts of interests that may harm consumers and could negatively affect the overall price, and therefore accessibility, of life insurance to New Zealanders."
The FMA's revealed New Zealanders forked out $1.7 billion to pay for life insurance premiums in the year to June 2014. Around 40% of the policies active at this time had been sold through financial advisers.
The issue of contention is that financial advisers often receive up-front commissions of up to 200% of a client's first year's premium, or soft commissions such as overseas trips, when selling a client a new insurance policy.
In fact, an investigation undertaken by the New Zealand Institute of Economic Research has found the country's 14 main life insurers collectively pay a whopping $431 million a year in commissions.
It is on this basis the FMA has voiced its concerns around 'churn', or the remuneration model essentially incentivising advisers to encourage their clients to switch between insurers.
The FMA's Director of Regulation, Liam Mason, says: "We saw that the majority of advisers do not have high levels of replacement business, regardless of the way they are paid for their services.
"However, there is a clear link between high rates of replacement business in certain areas and high up-front commissions, or incentives for high sales volumes, such as overseas trips laid on by providers.
The Authority adds: "The FMA is highlighting the risks associated with replacement business, both to ensure that providers and advisers properly consider the risks of potential conflicts of interest and to enable consumers to make more informed decisions when they are considering a recommendation from their adviser to replace their existing policy."
The FMA's research concludes:
- There are 8,200 Registered Financial Advisers (RFAs) and Authorised Financial Advisers (AFAs) in New Zealand. Of those, 3,700 advisers sold at least one life insurance policy that was active in 2014.
-  Among the 3,700 with at least one active policy, 1,100 had more than 100 active life policies on their books.
- Of the 1,100 with more than 100 active life policies, 200 met the FMA's criteria for a high estimated rate of replacement business.
- In June 2014, those 200 advisers:
- Had 65,000 active policies between them, involving about $110m in annual premiums
- And earned almost 50% more from commissions on life insurance than other high volume advisers.
- On average, RFAs had higher rates of replacement business than AFAs. About two-thirds of the high-volume advisers, and 86% of the high-replacement advisers, were RFAs. Some RFAs replaced more than 35% of their life policies in one year.
The FMA released these findings a couple of hours after Minister Goldsmith told those gathered at the Financial Markets Law conference in Auckland that contrary to what's happening in the likes of the UK and Australia, the Government has decided "effective disclosure" is better than a blanket ban on commissions.
In other words, requiring financial advisers to be clearer in telling their clients how much they're being paid by which insurers for selling their products.
Currently AFAs have to disclose how they're paid and any conflicts of interest around this, however RFAs don't.
The ins and outs around how beefed up disclosure regulation should look has been at the centre of consultation documents the Ministry of Business Innovation and Employment has received public feedback on around its review of the FAA. The Ministry will present its findings to Goldsmith on Friday. This report is expected to be made public next month.
The FMA says its findings will be considered in the FAA review.
Further to its report, the FMA has also provided some advice to consumers buying life insurance:
5 ways you could get caught out when switching life insurance
There may be differences in cover. For example, you may have a medical history of heart disease, but the new policy has less coronary cover.
Your new policy may require a new 'qualifying period.' You may lose the ability to claim for a period of time after you purchase your new policy.
Existing health problems may be excluded from your new policy as a 'pre-existing condition.' You could have a claim denied that may have been accepted under your original policy.
Premiums may change. You may pay for insurance you don't need, or may pay lower premiums in the short term but higher premiums in the long term
A difference in your provider's financial stability, customer experience, service or claims processes. You may end up paying higher premiums, or find it harder to make claims.