Siah Hwee Ang looks at China's increasing tit-for-tat strategy around trade and protectionism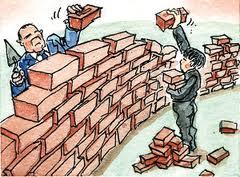 By Siah Hwee Ang*
Words like globalisation and liberalisation are fast becoming buzzwords of the past. Anti-globalisation, non-tariff barriers and protectionism are the new ones to watch out for. 
Protected liberalisation 
For years, countries have been signing free trade agreements faster than they can measure their uptakes and outcomes. 
In spite of this, examples of counter-trade activities are popping up in many areas. For example, in the wake of the Brexit, the UK has had to fend off accusations that it has adopted an 'anti-globalisation' stance. 
In an effort to counteract the opening of certain trade areas through free trade agreements, many countries are establishing more non-tariff barriers. This practice has become so commonplace that it is even referred to by its acronym, NTB. 
China on the defensive 
The worldwide dumping of Chinese steel has caused a lot of controversy. The issue is far from being resolved, as China's accession to the World Trade Organisation (WTO) is dependent on meeting conditions around anti-dumping tariffs. 
The EU and the US are imposing more tariffs on cheap exports from China, making it clear that these markets are not keen to accept China as a market economy. The G-20 nations, which account for 85 per cent of global trade, have admitted that protectionism has been on the rise since the global financial crisis of 2008, and that new trade restrictions in the group have reached their highest monthly average since the WTO began monitoring these in 2009. This is true for both goods and services trade. 
China encountered 65 trade-remedy investigations launched by 17 countries and regions in the first half of 2016. This was a 67 per cent surge year-on-year. 
The US Department of Commerce recently decided that it would begin charging duties on Samsung and LG branded washing machines manufactured in China, after upholding a complaint by competitor Whirlpool last year. The complaint alleged that the companies sold their washing machines in the US for less than it cost to produce them.  
China on the offensive
Despite the ongoing disputes with anti-dumping and trade-remedy restrictions, China is not always on the receiving end. 
Or to put it simply, China will go on the offensive when the opportunity arises. For example, about three weeks ago, the EU and the US separately launched a new legal challenge at the WTO over the duties and quotas that China imposes on its exports of some raw materials. 
They claimed that this behaviour is in violation of WTO rules as these raw materials, e.g. graphite, cobalt, chromium and magnesia, will now serve Chinese industries at the expense of European and American companies and consumers. A formal consultation will take place with the aim of finding a settlement in 60 days. If a settlement is not reached, a WTO panel may be formed to investigate at the request of the complaining party. 
China responded by saying that it needs to conserve resources and protect its ecological environment. In fact, China itself is reliant on imports for some of these raw materials. 
At the same time, China has started imposing anti-dumping tariffs on electrical steel imports from the EU, Japan and South Korea. Electrical steel is used for power transformers and electric motors. 
In a pending case, the Metallurgical Mines Association of China (MMAC) is petitioning the Chinese Ministry of Commerce to look into the anti-dumping behaviours of Australian and Brazilian iron ore miners. 
Iron ore imports from Australia accounted for 62 per cent of the 412 million tons of imports from January to May this year. Brazil accounted for another 21 per cent. 
Things to come 
It is clear that China is increasingly engaging in tit-for-tat strategy around trade and protectionism. 
We can't blame them for doing so. With a market full of bargaining power, the world's second largest economy is making use of protectionism for resource conservation and ecological environment protection. "Heads you win, tails I lose" will not persist.
---------------------------
*Professor Siah Hwee Ang holds the BNZ Chair in Business in Asia at Victoria University. He writes a regular column here focused on understanding the challenges and opportunities for New Zealand in our trade with Asia. You can contact him here.