Motu researchers on the average man, the economics of the Olympics, real estate music videos, the productivity puzzle, World Bank poacher turned gamekeeper & more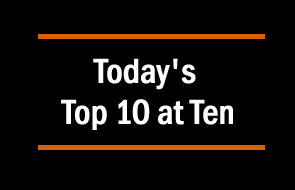 Today's Top 10 is a guest post from Kate Preston, Nathan Chappell and Wilbur Townsend, research analysts at economic and public policy research house Motu, with a special recommendation from Tom Carver. 
As always, we welcome your additions in the comments below or via email to david.chaston@interest.co.nz.
And if you're interested in contributing the occasional Top 10 yourself, contact gareth.vaughan@interest.co.nz.
See all previous Top 10s here.

1) How the idea of a 'normal' person got invented. 
19th century polymath Adolphe Quetelet was among the first to use statistical methods in social science. Todd Rose lays out the history of how Quetelet, inspired by astronomy, used the now-simple idea of an average to learn about the 'Average Man'. Disturbingly, he was convinced his Average Man reflected the ideal form of a person, and that deviations from the average would constitute a 'Monstrosity'. Rose makes the case that Quetelet's innovative methods gave scientific support to unpleasant stereotypes that continue to this day. 
"Quetelet's invention of the Average Man marked the moment when the average became normal, the individual became error, and stereotypes were validated with the imprint of science. These assumptions would eventually prompt generations of parents to worry if their child did not develop according to the average milestones, and cause almost everyone to feel anxiety when their health, social life, or career deviated too far from the average." 
2) Going for the Gold: The economics of the Olympics by Robert A. Baade and Victor A. Matheson, Journal of Economic Perspectives.
The world's eyes are on Rio de Janeiro right now as it hosts the 2016 Olympics. This report discusses the costs and benefits of hosting such an event and concludes the investment is hardly ever worthwhile. There are three reasons why cities might have an incentive to bid to host regardless:
1) They are lobbied by certain groups within the economy that do stand to gain from the event.
2) Non-economic factors may precede economic ones, particularly in non-democratic countries.
3) The cities which offer the most impressive (and therefore most expensive) infrastructure plan are those most likely to win, so naturally there is a tendency for net losses. 
3) Real estate music videos are what's wrong with the Auckland housing market.
Henry Cooke details the "mid-budget music videos" produced by salespeople at the top end of the Auckland housing market. These videos are astounding – dance music, sexual innuendo, sexism and ostentatious wealth are all used to sell a lifestyle of exclusivity. The videos glorify house-flipping and obnoxious luxury. They're also hilarious. And if the music industry doesn't work out for him, we have Max Key, licensed real estate agent, to look forward to. 
It's trendy to anomalise the ascendency of Donald Trump, to paint him as an aberration from the American political tradition. But, as Corey Robin discusses, Trump's failings seem to echo the failings of previous American politicians. Robin concludes that the modern American media has become lazy with its history. He argues that this is, in part, due to the ascendency of journalists trained in quantitative social science. His examples are embarrassing for the specific journalists he highlights, but they should also serve as a warning to the rest of us – our data analysis will be hollow if we ignore the histories from which the data was produced. 
5) The great productivity puzzle. 
John Cassidy explores the productivity-growth-slowdown seen in recent decades across the richest countries. He considers three possibilities, listed in order of increasing pessimism. First, it may be a statistical mirage; official statistics struggle to capture digital outputs and the quality improvements seen with the Internet and the like. Second, recent performance may be a relic of the Global Financial Crisis, which would be a temporary blip that can be overcome. Finally, recent innovations may just be less important for productivity (internal plumbing vs. smartphones). If the productivity slowdown is here to stay, we can't wait for growth to raise wages across the board; society will have to think about fairness and distribution without the benefit of an ever-growing pie. Relatedly, see Tyler Cowen making the case against economic growth miracles.
6) How the World Bank's biggest critic became its president by Andrew Rice, The Guardian. 
Andrew Rice tells the story of how Jim Yong Kim went from one of the biggest critics of the World Bank to its President. In the 1990s, Harvard graduate Kim was voicing protests against the bank's neoliberal reforms. Confident the World Bank has now made a turnaround, he believes it is now ready to unleash its real potential. While his goals to reduce poverty and hardship around the world are admirable, his firm restructure of the organisation and determination to push against the boundaries of what the World Bank's objectives are have drawn protest from his staff. 
7) Why the Government's HomeStart Scheme is not a solution to housing affordability by Geoff Simmons, the Morgan Foundation. 
Geoff Simmons objects the government's latest increases to income and house price caps on the KiwiSaver HomeStart subsidy. The intention of the policy is to make housing more affordable. Instead he predicts the higher caps will keep stimulating the demand for housing, and encourage more New Zealander's to take on large amounts of debt, leaving them particularly vulnerable to a rise in interest rates. 
8) Echo chambers: Few Clinton or Trump supporters have close friends in the other camp. 
A recent Pew Research Center survey finds troubling news about the state of civic engagement in the US election: nearly half of Clinton supporters and a third of Trump supporters have no close friends backing the other candidate. Separately, although a majority say the presidential campaign doesn't focus enough on policy (65% in one poll, 55% in another), 59% say their discussions about the election have been mostly about personalities and comments. The optimistic view of this, stated by Pew, is that voters discuss what they see in the media and the campaigns. Alternatively, this behavior may just show many voters aren't interested in policy despite claiming otherwise. Finally, perhaps the phenomenon of Trump means voters should be focusing in personality this year. 
Academic journals' tendency to publish only research which finds significant relationships – has been worrying researchers from medicine to sociology. By obscuring null results, publication bias perverts the usual measures of statistical significance and thus convinces us of relationships that do not exist. One journal, Comparative Political Studies, has responded with a trial of 'results-free' peer-reviews, in which reviewers were told only the paper's research design and theory and not the paper's results. In this retrospective, the journal's editors discuss the trial.
The trial allowed null results to be published, and – the editors believe – generally encouraged reviewers to engage more deeply with submissions. However the trial also highlighted worrying interpretations of null results – often, null results are blamed on poor data before they're blamed on limitations in existing theory. This problem is deeper than publication bias, and possibly more important: It's hard to see how empirical social science can maintain credibility if the only empirics we believe are those we initially presumed. 
10) Cyber serfdom?
Investors reckon Uber is worth US$62.5 billion - hundreds of thousands per driver - but few of them have asked why Uber's drivers tolerate their value being siphoned by an easily-reproduced piece of software. In this piece, Chris Dillow explains Uber's success. His explanations are interesting, but none of them provide much reason to believe Uber's dominance will last forever. The Uber of the future may be one in which drivers are paid their worth, and investors in the Uber of today should be worried.