Siah Hwee Ang says development of human capital could turn out to be the most pivotal challenge for foreign businesses engaging with the Chinese market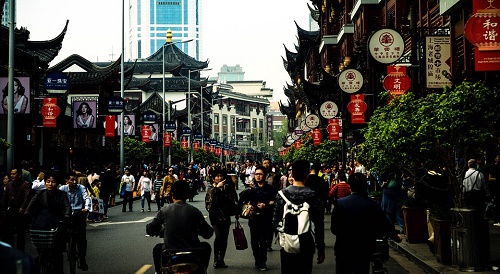 By Siah Hwee Ang*
Businesses make a lot of assumptions when extending their operations abroad. Doing business in China poses a lot of challenges for foreign businesses including culture, distance, quality of input, and language.
Yet, one of the commonly lower-ranked challenges—human capital in China—could yet turn out to be the most pivotal challenge for foreign businesses in engaging with the Chinese market.
Demographics to play a key role in shifting China's focus
China is setting up its first immigration office to recruit overseas talent to help drive its transition.
The Chinese government obviously recognises that despite being the most populous country in the world, it does not possess the human capital its organisations need to engage with the rest of the world.
China has an abundance of industrial workers. But with the shift of the economy into the services sector and the push for innovation, it also sees the need to attract foreign talent to help with this shift.
Upgrading the skills of Chinese workers is another part of the process. But this will involve a more mid-to-long-term investment timeline with relatively bigger obstacles.
For example, the millions of industrial workers who lost their jobs in recent retrenchment exercises caused by industrial overcapacity are now being directed towards skill upgrading.
In yet another example, universities are pushing for innovation and entrepreneurship to form a core component of the curriculum. In the past, university graduates prepared themselves to work for state-owned enterprises upon graduation. These days, many are looking to join private companies or even start their own businesses upon graduation.
A few other demographic challenges on the horizon are: making progress on the relaxation of the one-child policy, the urbanisation movement and its effect on economic growth in Chinese cities, the creation of 10 million jobs each year to alleviate poverty, and the extension of retirement age.
Both the relaxation of the one-child policy and the extension of the retirement age are responses to the declining workforce. The working-age workforce between 16 to 59 years old is estimated to decline from 911 million in 2015 to 830 million in 2030, and then to 700 million in 2050.
Attracting local and foreign talent to China
It does not help with human capital development when China's brightest and wealthiest are also leaving the country.
Since 1978 when China began to open up, around 10 million Chinese have moved abroad. Of these, 4 million left to study abroad, and around half of them have not returned. In 2015 alone, more than 500,000 Chinese went abroad to study.
The Chinese government is trying to entice Chinese residing in foreign countries to return home to contribute.
But wages in China are not in line with China's economic growth. Coupled with pollution and other uncertainties, going back to China is not always a good proposition for Chinese abroad.
Recruiting foreign talent represents a significant re-orientation of government policies.
At this stage, only around 600,000 foreigners live in China. This is a small proportion of the overall population. To put it in perspective, Japan is home to more than 2.1 million foreigners.
The process of becoming a resident is tough in China. In the last decade, only 7,300 foreigners became residents.
In the grand scheme of things, China is still not a magnet for local and foreign talent.
This means that in the short-to-mid-term, foreign businesses will continue to have to make do with what they have, and be diligent about what's on offer in China.
As for local businesses in China, they will continue to scramble for talent to help them expand abroad and engage with the rest of the world. China has limited managerial skills at its disposal and also a shortage of foreign talent that really understands Chinese businesses and can strategise for them.
----------------------------------------
*Professor Siah Hwee Ang holds the BNZ Chair in Business in Asia at Victoria University. He writes a regular column here focused on understanding the challenges and opportunities for New Zealand in our trade with Asia. You can contact him here.