Motu researchers on the case against democracy, the phantom poll swings, Piketty and housing capital, why the peasants were better off than you, weapons of math destruction, what a Donald Trump academic article would look like and more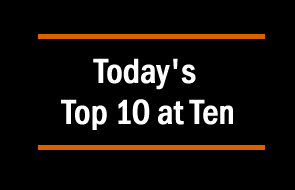 Today's Top 10 is a guest post from Loic Henry, Kate Preston, Nathan Chappell and Eyal Apatov at economic and public policy research house Motu. 
As always, we welcome your additions in the comments below or via email to david.chaston@interest.co.nz.
And if you're interested in contributing the occasional Top 10 yourself, contact gareth.vaughan@interest.co.nz.
See all previous Top 10s here.
1. The Case Against Democracy
In The Republic, Plato argued against democracy and dreamt that his city of Kallipolis would be ruled by philosopher kings — trained specialists who were just and wise. Few today are comfortable with giving power to an elite class, and yet concern of voter ignorance never goes away. Caleb Crain takes us through the history, up to modern-day political philosopher Jason Brennan, who unashamedly argues for epistocracy — rule by the knowledgeable. The article argues that, interesting as Brennan's arguments are, the details are essential but neglected:
2. Beware the Phantom Swings
Pollsters at YouGov argue that the recent dramatic bounces seen in US polls were statistical mirages. They show that when bad things happen to Trump, his supporters are less likely to respond to a survey, and similarly for Clinton. This leads to changes in sample composition that don't reflect the broader population, and journalists wrongly interpreting the latest scandal. Other polls try to make their samples representative by weighting for demographics, though the YouGov writers believe this is a poor solution; they suggest weighting by past vote instead.
3. Piketty and Housing Capital
What if the US long-run increase in the share of aggregate income from capital (Piketty, 2014) was driven by land owners, and not entrepreneurs and venture capital? If this is true, does it suggest a stronger link between monetary policy and inequality (via housing prices and imputed rent) than previously suggested? Since home is a key mechanism for transferring income across generations, does the rise of a new landlord class exacerbate intergenerational inequality?
4. Before Capitalism, Medieval Peasants Got More Vacation Time Than You. Here's Why
In 14th century England, peasants worked less than half of the days in the year. How does that compare to the laborious lives of the modern worker? In some countries, long vacations are a thing of the past. One of the worst cases of the developed world is the United States, where workers now get an average of just eight days of holidays per year. A downward trend in how much time we have for leisure has emerged despite evidence from research showing that overworking labourers reduces productivity. In this article, Parramore reminds us of Keynes' prediction that we would be working 15 hour weeks by 2030. As the year 2030 now looms less than two decades away, five day weekends don't look likely anytime soon.
5. Weapons of math destruction
Cathy O'Neil warns us to have a healthy skepticism of the algorithms and mathematical modelling that influence policy. Mathematics as a pure discipline may find objective truth, but the application of math to our social lives is still susceptible to bias and prejudice. We should be wary of black-box policymaking falsely dressed as irrefutable truth.
6. In New Zealand, The Land Can Be A Person. Meanwhile, in Australia
In 2014 the Te Urewera National Park was granted the rights of a legal person. This unusual right was given to Te Urewera in a reflection of the Māori worldview which comprises a strong connection to the land. This article contrasts the New Zealand government's reconciliation process with Māori to the dire situation of Aboriginal affairs in Australia. Bruce Pascoe, an Australian Indigenous writer, is hopeful that similar progress can be made for Aborigines, and indeed a small movement is underway in parts of Australia to push for a treaty. Back home, the Te Urewera Act could set an example for future change. The Whanganui River too, has since been granted legal personhood - read more
7. African Sweatshops and Poverty Alleviation
Mass hiring via industrial sector development, is argued to be an important to poverty alleviation policy at the macroeconomic level. However, the effects of these policies on the workers themselves is less clear. In a recent study, a group Ethiopian job-applicants were randomly offered to participate in self-employment program, received a formal employment offer in a factory, or receive no assistance at all (i.e. control group). Overall, the study finds many preferable outcomes for those participating in the self-employment program, while the factory workers did not show any preferable outcomes compared with the control group, and most quit within the first year.
8. Animated map of US unemployment
If you like beautiful representations of data, this website is for you. It summarises recent sets of data, presents relevant insights about statistical analysis methodologies, and also gives tutorials to learn how to reproduce the work in R. A geek's paradise! The link goes to a geographical representation of the US rate of unemployment over time from 1990 to 2016. These unemployment rates were collected month-to-month at the county-level and are an interesting way to show how the American economy was affected by the 2007 crisis and its recovery after the GFC.
9. Why the Nobel Prize for Economics is well deserved
Oliver Hart and Bengt Holmström won this year's Nobel Prize in Economic Sciences for their contributions to contract theory. Their research was praised for shedding light on how contracts help people deal with conflicting interests in areas such as insurance and employment. One purpose of their research is to design the best contracts to ensure that the parties make mutually beneficial decisions and to avoid perverse incentives.
10. And finally, if Donald Trump wrote an academic article…