Patrick Watson of Mauldin Economics explains how the Indian Government's 'Demonetization' turned into a mess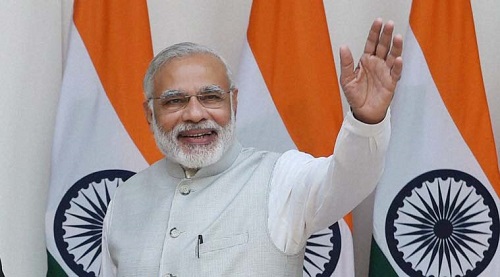 By Patrick Watson*
Two weeks ago, millions of Americans voted against Hillary Clinton because, among other reasons, we thought she would raise taxes or otherwise take our money.
Most of us didn't notice what happened on the other side of the world that very same day. Indian Prime Minister Narendra Modi really did take everyone's money.
Citizens of India learned, with only a few hours' notice, that their 500 and 1,000-rupee notes were no longer legal tender. Those are—or were—the country's largest-denomination bills and the foundation of a huge underground economy. Now they're just paper.
The results were what you would expect: confusion, chaos, and fear. Nevertheless, you can bet other governments watched closely. India could be just the first cash domino to fall.

Photo: Getty Images
Modi's "Demonetization" Turned into a Mess
I must confess to not knowing much about India—the closest I've ever been is hearing some Sanskrit words in yoga class. I hope to visit someday, though. When I do, I'll have to bring my Visa card because my cash may not work there.
The Reserve Bank of India posted this notice on November 8:
Government of India vide their Notification no. 2652 dated November 8, 2016 have withdrawn the Legal Tender status of ₹ 500 and ₹ 1,000 denominations of banknotes of the Mahatma Gandhi Series issued by the Reserve Bank of India till November 8, 2016.
This is necessitated to tackle counterfeiting Indian banknotes, to effectively nullify black money hoarded in cash and curb funding of terrorism with fake notes.
Starting from November 10, 2016, members of public/corporates, business firms, societies, trusts, etc., holding these notes can tender them at any office of the Reserve Bank or any bank branch and obtain value thereof by credit into their respective bank accounts.
Just like that, billions of currency notes suddenly became unusable. They will retain their value until the end of the year, but the only way to use them is by going to the bank and exchanging them for smaller notes, up to a limit of 4,000 rupees (about US$60).
People can also deposit them in a bank account and then use a debit card or electronic transfers for purchases.

Photo: Getty Images
That sounds simple enough, but quickly became a mess.
Lines formed at banks, with people waiting for days, only to find the bank ran out of smaller bills. Those without bank accounts had no way to make routine transactions. Already impoverished people had to spend their work time waiting to exchange their money. New bills intended to replace the old ones were scarce.
The results spread through the economy like wildfire. Merchants lost sales because customers couldn't pay. Some resorted to barter. Media reports suggest restoring normal commerce could take months.
A few people reportedly died, most of them elderly citizens waiting outside banks for days, but also some overworked bank employees.
Analysts are already saying the sudden contraction will hurt economic growth. Economists at Ambit Capital cut their 2017 GDP growth estimate almost in half, from 6.8% to 3.5%. They think the effects will last into 2018, too.
With consequences ranging from disruptive to fatal, why would any government do something like this?
It's the latest step in Prime Minister Modi's war on corruption and tax evasion, much of it conducted in cash. He says restricting cash (he calls it "demonetization") will help boost the economy.
Maybe it will. Estimates show anywhere from 25-40% of India's economic activity happens off the books. Bringing it out of the shadows and into the banking system, even by force, may help in the long run. It will certainly raise tax revenue initially. But it also carries a big cost.
Believe it or not, some experts think we should do something much like this in the US.
--------------------------------------------
*Patrick Watson is senior economic analyst at Mauldin Economics. This article is from a regular Mauldin Economics series called Connecting the Dots. It first appeared here and is used by interest.co.nz with permission.