Siah Hwee Ang on escalating trade tension, scandal in Seoul, Trump's Taiwanese tryst, sour notes in India, ASEAN's open doors, Alibaba on the move and more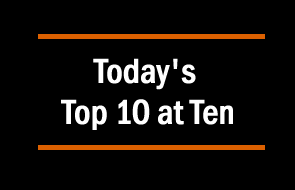 Today's Top 10 is a guest post looking at the latest happenings across Asia Pacific from Professor Siah Hwee Ang, the BNZ Chair in Business in Asia at Victoria University.
As always, we welcome your additions in the comments below or via email to david.chaston@interest.co.nz.
And if you're interested in contributing the occasional Top 10 yourself, contact gareth.vaughan@interest.co.nz.
This is our last Top 10 for 2016. We'd like to thank all of our contributors during the year. Merry Christmas and Happy New Year!
See all previous Top 10s here.

1. Major trade dispute between China, the EU and the US.
On Monday, China launched a case with the World Trade Organization (WTO) surrounding the organization's reluctance to treat China as a "market economy" under WTO rules.
Under the 15-year provision in China's 2001 accession to the WTO, Chinese export prices have to be comparable to those of a third country (normally the US).
According to China's understanding, the provision would have automatically been waived when the 15 years were up on 11 December this year.
But the EU and the US have argued that China has failed to live up to many of its WTO obligations.
This dispute has been ongoing for over a year now. It has recently escalated due to cheap steel exports from China going to many countries.
Chinese authorities have highlighted the potential for a trade war to develop as a result of this.
Watch this space in 2017 as China is unlikely to cave on any extension of this provision.
2. The scandal of South Korea.
South Korean President Park Geun-hye offered to step down on 29 November, as long as the country's parliament can arrange a smooth transition.
This happened three days after hundreds of thousands of people gathered in downtown Seoul for the country's largest protest in almost three decades.
On the evening of 9 December, the President was impeached and suspended. Prime Minister Hwang Kyo-ahn has been appointed acting President until the Constitutional Court makes its final ruling in a few months.
3. Trump befriends Taiwan.
We know how sensitive China can be when it comes to diplomatic matters relating to Taiwan.
US President-elect Donald Trump is not a man without controversies.
More than a week ago, he broke diplomatic precedent by accepting a phone call from Taiwan's leader, Tsai Ying-wen.
Then this week Mr Trump openly questioned whether his administration would respect the "One China" policy guiding Sino-US relations, arguing that the US should get something in return for this recognition.
It looks like we are in for a good diplomatic showdown as China will stand strong on its "One China" policy.
4. India's anti-corruption strategy.
On November 8, Indian Prime Minister Narendra Modi announced that 500-rupee and 1,000-rupee notes, which account for 85% of the country's money supply, would cease to be legal tender immediately.
Days of turmoil were to continue, as millions of Indians sought to swap their notes for new ones or deposit their notes in the banks.
The move resulted in 5.1 trillion rupees (US$ 75.6 billion) in deposits at Indian banks from 10th to 18th November alone.
Fewer than 5% of all Indians file tax returns and cash transactions are common to avoid taxes.
Tax officials will get reports on cash deposits in excess of 250,000 rupees and compare those deposits with income disclosures. The authorities will demand tax owed and the penalty can reach up to 200% of tax owed.
The government estimates that around one-third of the 15 trillion rupees will remain unredeemed as tax evaders are unwilling to risk tax detection.
At the same time, e-payment services are booming as a result of this initiative.
5. China's falling currency?
More often than not, the Yuan has been accused of being valued lower than what it should be, hence giving China some cost advantage.
But the matter of fact is that the Yuan has appreciated gradually in the last decade.
Yet, attention has always focused on the 'depreciating' Yuan, which may have dropped 6% in the last year.
The movement of the Yuan is tied to China's fight to stop capital outflow. Despite various measures, capital outflow has slowed down, as opposed to reducing.
Foreign acquisitions of a strategic nature are still strongly encouraged though.
China is also dipping into its reserves of more than US$ 3 trillion to prop up the yuan. It used up more than US$100 billion this year alone.
Nonetheless, we should expect to see more Yuan influence on the world stage now that it is part of the SDR basket.
6. We should help other countries deal with their problems.
A Pew Research Center survey of major countries suggests that countries have different attitudes towards helping other countries.
In fact, when it comes to help, 59 per cent of Japanese are of the view that they should help other countries solve their problems.
The percentages for China, India, the EU and the US are only 22%, 23%, 40% and 37% respectively.
Most of these economies believe that involvement in the global economy is good.
Only 24% of Japanese believe that they play a more important role than 10 years ago.
China and India came in at 75% and 68%, respectively. These numbers are consistent with the differences in economic power of the Asian nations.
7. ASEAN more open than the EU and US.
According to a recent World Economic Forum report, ASEAN is actually a more open market than the EU or the US!
The 2016 Global Enabling Trade Report suggests that the increased integration of the ASEAN nations into the world economy has made the group more open than the EU and the US, which are seemingly heading into a period of less openness towards world trade.
The report also flagged that a large part of Asia (and Africa) continues to be left out of international trade and global value chains due to costly and inefficient border processes.
Trade facilitation reforms are needed to address this deficiency.
8. Japan to lead the TPP?
Will the uncertainty around US involvement in the TPP present an opportunity for Japan to take the lead in the Trans-Pacific Partnership (TPP) and to revive its past leading role in the world economy?
Despite the projected demise of the TPP, in recent months Japan has in fact gone ahead to ratify the TPP conditions.
There are strong grounds to believe that China would push for the Regional Comprehensive Economic Partnership (RCEP) to 'replace' the TPP.
But clearly, despite the fact that Japan is also part of the RCEP, the TPP might still look attractive to Japan, especially without the Chinese presence.
The big challenge is that the TPP has naturally become less attractive for all parties involved. This is especially true for Japan if the US is not part of the equation.
The US constitutes about 62% of the total GDP and 44% of total trade of TPP nations. Losing a big piece of the picture makes the partnership less attractive.
For Japan, this can mean making difficult concessions such as opening up to foreign rice and beef in exchange for access to the US market. Japan would be unlikely to do the same for other countries without the US.
The TPP nations may instead see stronger bilateral trade agreements as a way of 'cutting their losses' if the TPP does not go through.
In the same line of thought, it is also hard to not see the US trying to establish deeper ties with other TPP nations in the form of bilateral agreements.
9. Alibaba makes its move in other parts of Asia.
China's Alibaba group vouches to serve 2 billion consumers in 20 years' time.
With its overall challenge of replicating the Alibaba model across the globe, the pieces are beginning to fall into place incrementally.
Notably, it invested US$ 680 million in Paytm in India last September to up its stake to 40%.
In Southeast Asia, it is playing catchup with e-commerce market leaders such as Lazada and Amazon.
In Malaysia and Thailand, its share is just behind that of Amazon, the number two player in these markets.
But in Singapore it has actually surpassed Lazada (18 per cent to 13 per cent) to reach number two in that market. Amazon is the market leader with 29%.
With these markets primed for serious growth, Alibaba has a good shot at establishing itself in the neighbouring markets in Asia.
10. Reversing the value chain.
US President-elect Donald Trump intends to bring jobs back to the US.
Few would have taken him seriously when he said in March that Apple should start making computers and iPhones in the US.
Apple has asked its Asian assemblers to consider the US as an option for production. Only one, Foxconn, has responded to the request and is looking in to the possibility.
Cost would be more than doubled if the production were to be shifted.
Further, Foxconn employs close to 700,000 people in China. A shift to the US would mean sourcing the equivalent skilled labour in the US, which at this point is not feasible.
Reversing the value chain would have been innovative and would have provided new hope for employment in US. But it is far from a simple cut-and-paste swap.