Bill English's cute tactic of removing one of the country's perceived biggest problems from the list of ministerial names may come back to bite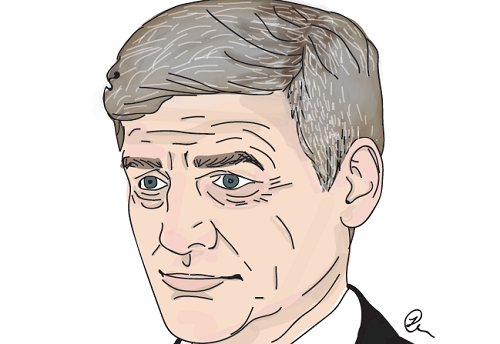 By David Hargreaves
Bill English's decision to go into an election year without a housing minister by name would appear to me to be his first serious mistake as Prime Minister.
You can argue, as English undoubtedly will, that 'what is in a name?' and that effectively the jobs a 'housing minister' would do are being done by Amy Adams as social housing minister and Nick Smith under the building and construction label.
I would argue, however, that it's a bit deeper than just a name game.
It is a further adaptation of the tactic of attempting to deal with a problem by refusing to acknowledge its existence.
Beyond cute
English's attempts at his news conference yesterday to shunt things on to the Auckland Council in respect to who answers questions about Auckland house prices is beyond cute.
As I read the list of cabinet responsibilities today, the story is that if I'm a homeless or a Housing NZ tenant I have a minister. If I'm involved in building a new house or the like I have a responsible minister. What if as a private individual I've got a problem, a big problem with my private apartment rental agreement? Or as a private individual I've got some big problem with the real estate industry regarding the sale of my house? Write a letter to the minister? Which one? Who's in charge?
If we apply the apparent logic underpinning this decision by English, we could do away with a health minister too. Let's have a minister of primary health and a minister of hospitals. That will sort it. Except it won't and I don't think any government would seriously countenance such an idea. Why? Because nobody would carry the can for the 'issue' of health.
So, why, when housing is likely to be as big an election issue this time around as possibly ever in New Zealand's history, has National decided - apparently for the first time ever - to not have a minister answering to that title?
Nobody in charge
The point is, just in the same way a carving up of health titles would not work, trying to run housing as an issue with separate ministers and separate titles means that nobody takes responsibility for 'housing'.
And if nobody takes overall responsibility for a specific issue then things fall between cracks. It's like when sports teams appoint 'joint captains'. All it means is the buck isn't stopping anywhere. What do you do - have a committee meeting when a ruck is forming? Somebody has to take charge.
Labour's already made clear that housing is big on its hit list for election year and it has structured both its campaign team and its shadow cabinet team along those lines.
In all seriousness, if Labour has (and I'm thinking they will) any thoughts of asking questions during Parliamentary Question Time next year about house prices, who are they going to address them to?
Sorry, guys, that's about Auckland houses, ask the Auckland Council?
Yeah, right.
Saving face?
Now it could be that English was trying to in some way save face for his old mate Nick Smith by doing what he has done, with Smith largely seen as having failed in the housing portfolio. But sentimentality has no place in politics and I would have thought that English would have had plenty of time to learn that lesson from John Key, the smiling assassin himself.
Given that she was already involved in housing, I don't see why new deputy PM Paula Bennett couldn't have been named as Housing Minister to, in effect, act as chairman of a small board. It could have been made an essentially honorary title, with Adams and Smith doing all the grunt work. But Bennett as deputy leader and an Auckland-based MP would have had credibility in the role as a point of final recourse.
It may be of course that Bennett, as one who would presumably now harbour ambitions of being National leader herself at some point, didn't want the job. Housing is probably going the same way as things like taxation among the list of things politicians don't want to be identified with.
Housing won't go away
Housing as an issue is not, however,  going to go away just because the new Prime Minister has decided to try to wash his hands of it.
This has been a mistake and I dare say it is one that English will have to move to rectify when he makes the other deferred cabinet decisions on education and foreign affairs next year.
Otherwise he may give the opposition parties a free pass to gain political capital on a subject matter that National is apparently trying to ignore.